54Uploads
2k+Views
799Downloads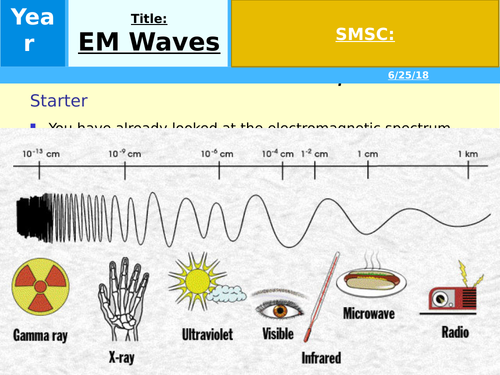 Lesson looking at the energy transfer of the EM (electromagnetic) spectrum. Focus on photons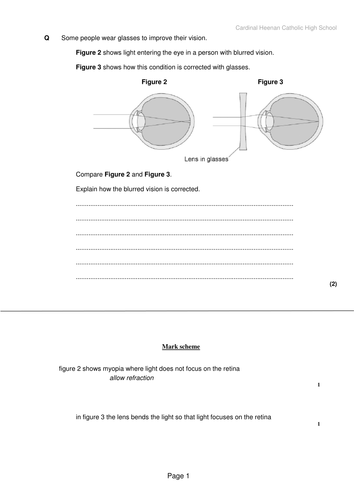 Lesson aimed at KS3 students, worksheets are differentiated to support all students. Includes an exam question Could easily be adapted to KS4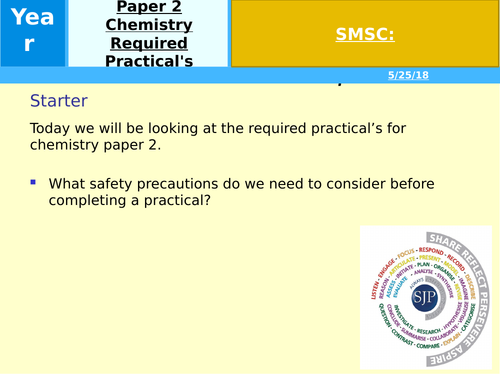 Chemistry paper 2. Required Practicals Revision lesson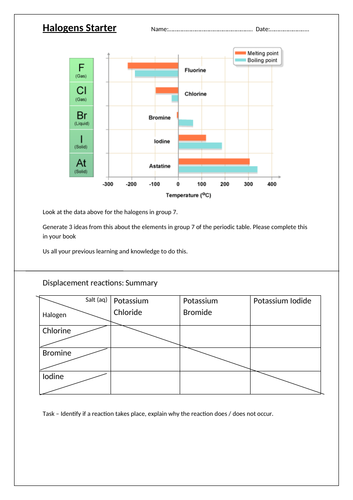 Lesson looking at how the halogens react. Aimed at KS3 stuents Could easily be adapted to suit KS4 students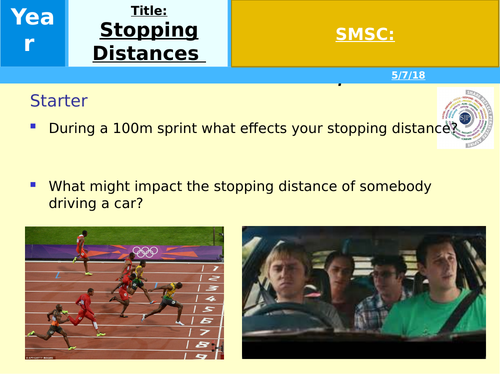 Aimed at new AQA specification trilogy. Stopping distance, lesson includes exam question and the option to self / peer evaluate exam questions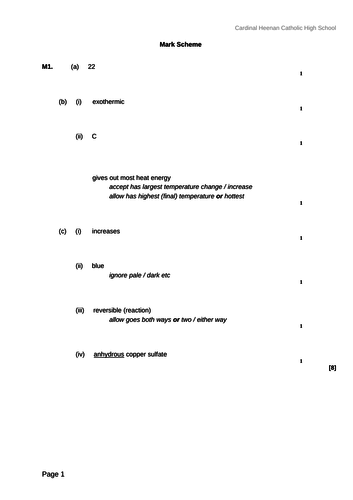 Lesson, with exam question, looking at how endothermic and exothermic reactions are used; from heat packs to hand warmers Aimed at new AQA trilogy specification, could easily be adapted to others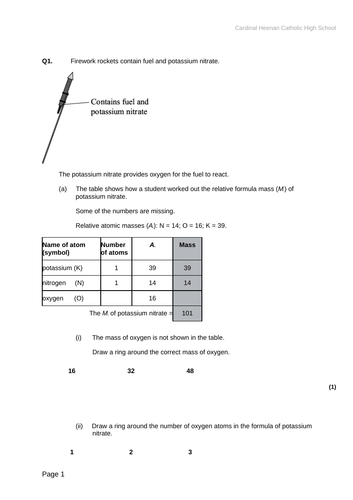 Lesson aimed at new AQA trilogy sepcification. Looking at endothermic and exothermic reactions. Exam QUestion at the end of the lesson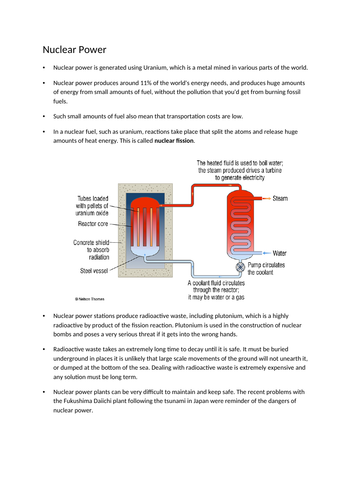 Lesson aimed at new AQA GCSE trilogy specification. Lesson includes, a debate, assessment opportunities and exam questions and the option for students to self evaluate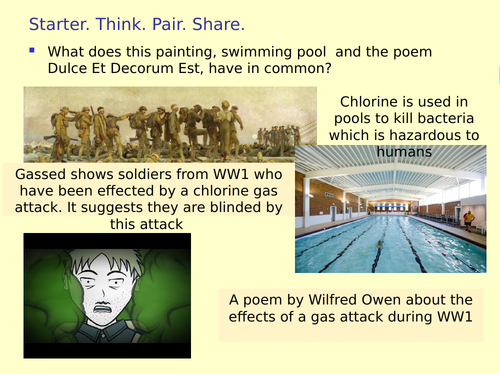 Testing for gases. Aimed at AQA spec Complete lesson, including HW and regular progress checks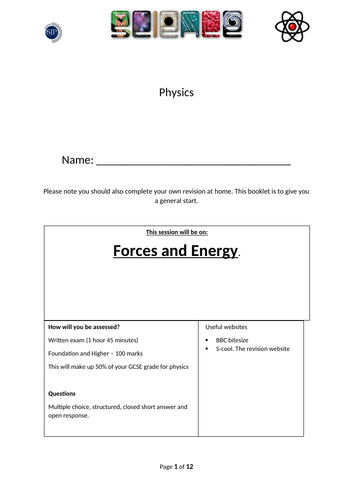 PPT and worksheet, looking at Forces and Energy. Worksheet includes, exam questions. PPT has the mark schemes and answer to questions.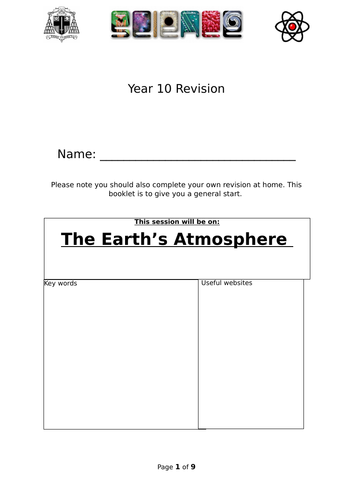 Activity and exam questions. Used as a revision session for KS4 students Mark scheme included at the end of the activity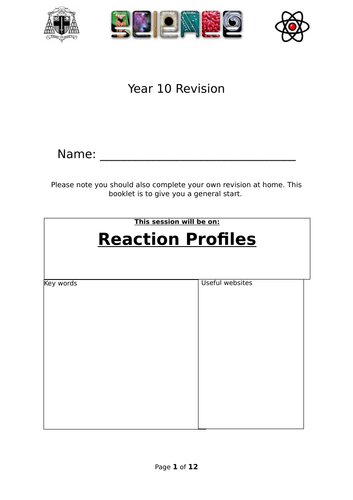 Activity for students to fill in the missing words. Then exam questions for them to attempt Also includes HT bond energy calculations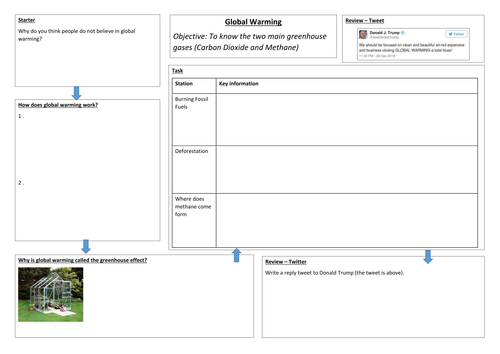 Complete lesson, learnign log and extension tasks (could also be set as a homework) for deforestation. designed for new AQQ GCSE (9-1) B18 - Biodiversity and Ecosystems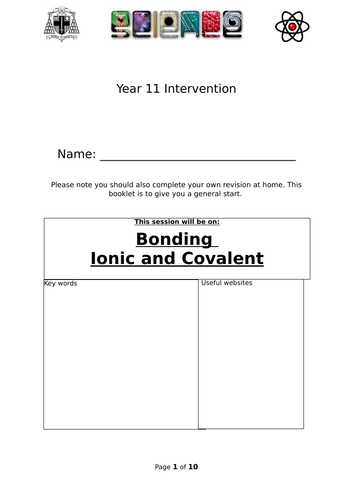 Used as an intervention session for a small cohort of year 11 students. Can easily be used with a whole class or as a revision tool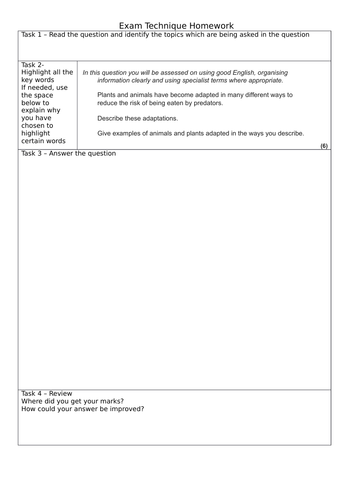 A resource designed to make students think about what the exam question is asking. These were used with GCSE students, as a homework, who know the content but struggle with how to answer questions specific to the mark scheme. After the students have attempted the questions, the mark scheme is shared with students review their learning.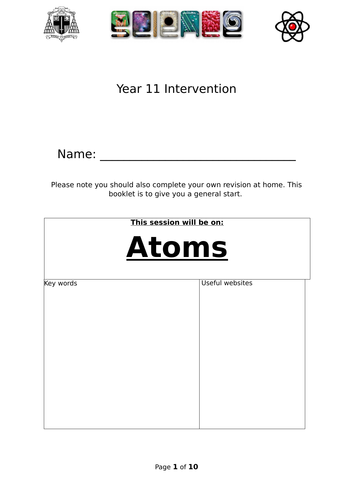 Session is on atomic structure, how to use the periodic table and electronic structure. Used as an intervention session but could easily be adapted to a class revision resource and includes; word fills, exam style questions and mark schemes