16Uploads
33k+Views
23k+Downloads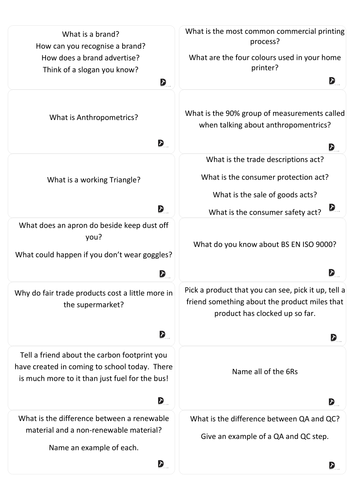 These question cards are printed on address label sheets so they can be stuck either in books or simply printed on card/paper and cut out. The questions can be sued as starters or whole lessons, they work well with the revision notes that are also available to download. There are 6 sheets! 84 cards and over 100 questions! Download them, print them and share with your class.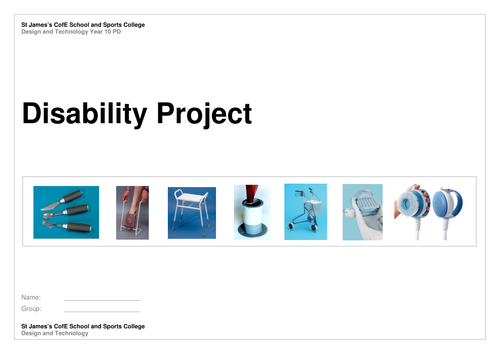 A great project to help pupils design products for people with a disability. I bought a range of products to help those with a disability, pupils looked at them and then redesigned them to look a bit more funky and like the sort of thing you would want to use. A great start to a Year 10 Product Design course. @educationCPD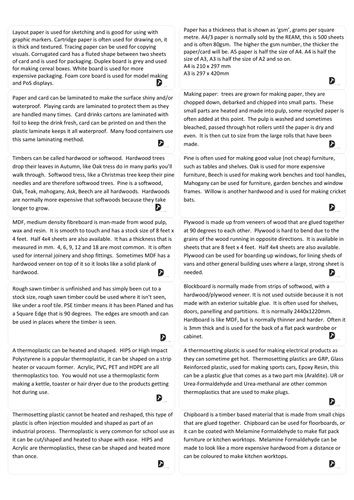 There are 6 sheets of revision cards that cover the whole specification. 84 cards in total! They are on a label template so they can be printed on address labels, standard 14 per sheet. Or they can be cut out from paper or card.

A great project to help pupils start thinking about how to design. Enjoy, @educationCPD

This is an editable resource that will enable you to assess KS3 work. It is fantastic and is the best method I have come across in 15 years of trying to get the perfect assessment method sorted. The resource contains an assessment grid and worksheets that the pupil work on to produce what will be assessed. There is a sheet for planning a design brief and specification on, a designing page and an evaluation page. The sheets are designed to be printed back to back so the work is done by the pupil on one side, and the assessment grid is on the other. Pupils love working on the sheets and aim to get the highest attainment level they can. The attainment descriptions can be changed to match whatever your school calls them, some schools still use levels, some use numbers etc. Thank you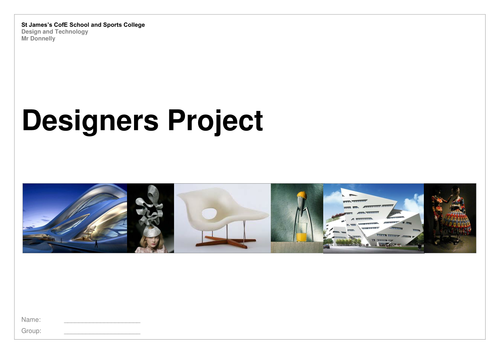 This is a project booklet and powerpoint that can be used for Year 9 or Year 10 Product Design. The power point can be printed out and used to make moodboards. @educationCPD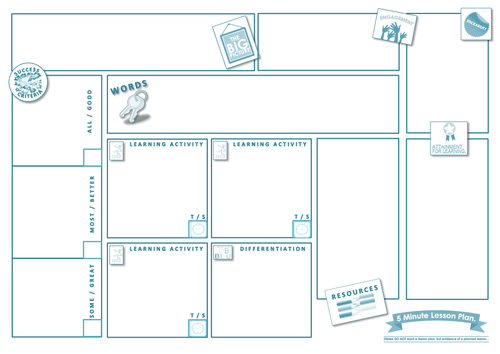 A great way to plan a lesson in a few minutes....thanks to the 5 minute lesson plan and some good ways to generate plenaries. @educationCPD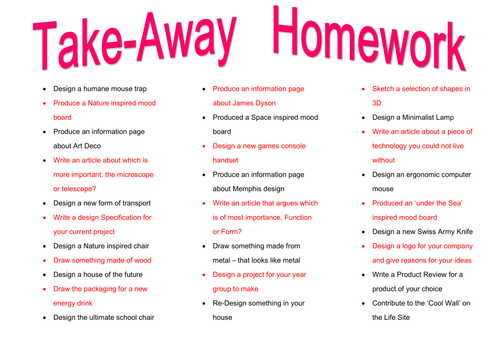 A poster I have in my room called 'Take Away Homework&', the pupils simple pick one to do, as if they were looking at the menu in a take away. These are D&T home works, but can be made generic in a few minutes. My poster is A1 in size so it is easy to see. The kids love it. @educationcpd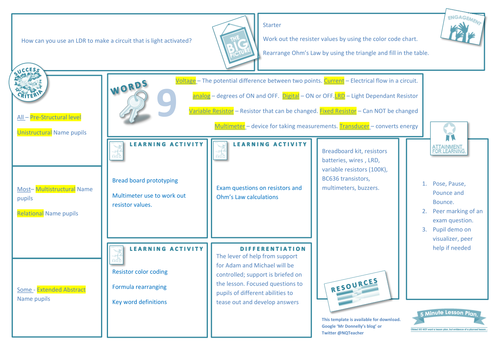 Here is a 5 minute lesson plan and work sheet, along with a method of differentiation called 'SOLO Taxonomy&', you will have to look at all the documents to work out what it means - but it is worth it :-)\n\nA bit like Bloom&';s Taxonomy, but I find it better.\n\nGood luck with your lessons @educationCPD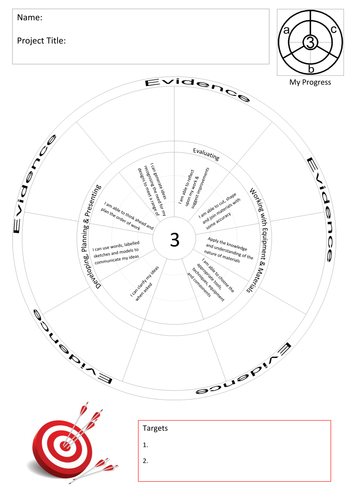 As you know, KS3 Assessment can be something that is hard to get right. After a long time in the making, here is the tracking sheet that we have made in my department. It is used so that pupils can track their level and highligh what evidence THEY can produce to show their level of attainment. Please change and share and comment if you find it of use. Thank you @educationCPD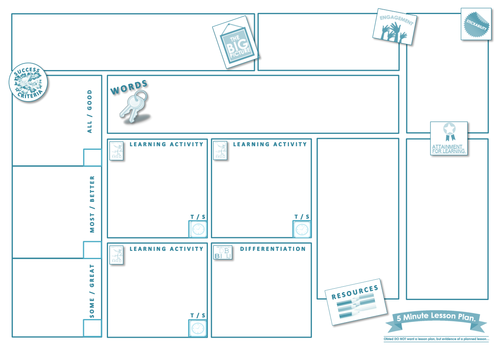 Two great tools that I have tweeked from the TES, a great way to plan lessons and a plenary tool that requires no thought or planning - the pupils do the work! @educationCPD