DosbarthJJ's Shop
Providing a range of material suitable for use in primary schools, across a range of subject areas.
76Uploads
30k+Views
4k+Downloads
Providing a range of material suitable for use in primary schools, across a range of subject areas.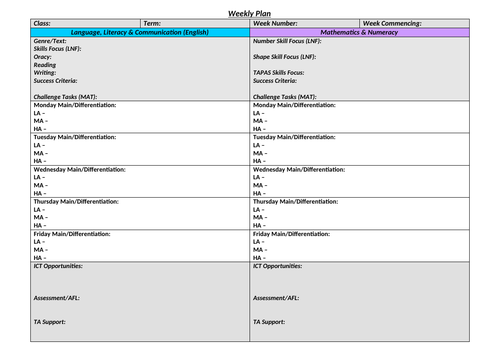 A weekly planning document template & evaluation document template based on the new 'Successful Futures' curriculum for Wales. Templates are organised in the 6 new 'Areas of Learning Experience' (AoLEs). Easily adapted as in .doc formats.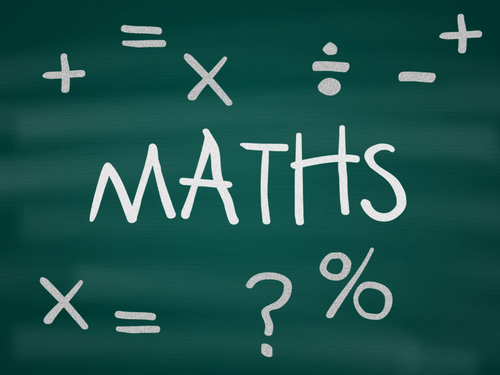 A range of maths warm up activities suitable for use across KS2. In .doc .ppt formats so easy to edit/differentiate.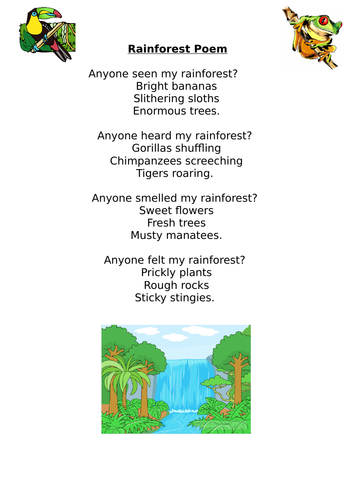 A rainforest poem example & low ability writing frame. Poem focuses on the 5 senses, following a pattern. Used with a year 1 class. Sensory word bank included.

An investigation to identify the effect that exercise has on the human body. Includes a PowerPoint to support investigation planning, with worksheets to evaluate following the investigation. Also includes a PowerPoint about how to take pulse rate & a graphing sheet to display results, with relevant questions to ask of the data.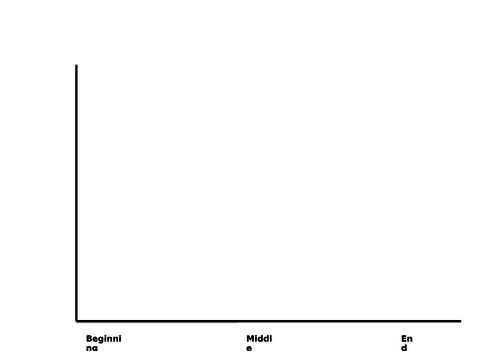 A template which can be used to display characters feelings, emotions or actions through the beginning, middle and end of a story or short film clip. Includes a blank version, smiley face LA version and 2 versions with a differing number of lines, for children to add in their own vocabulary related to emotions.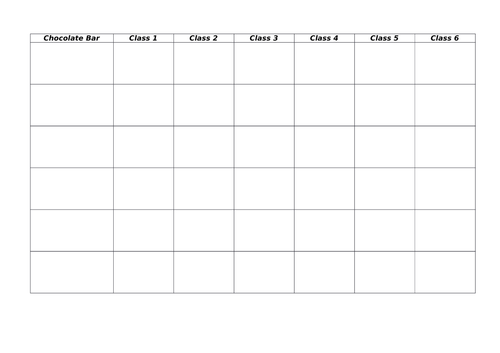 An activity overview sheet for a 2 week topic on chocolate. Child led learning activities involving research, chocolate tasting, designing and creating own chocolate bar and researching where the ingredients used to make chocolate come from.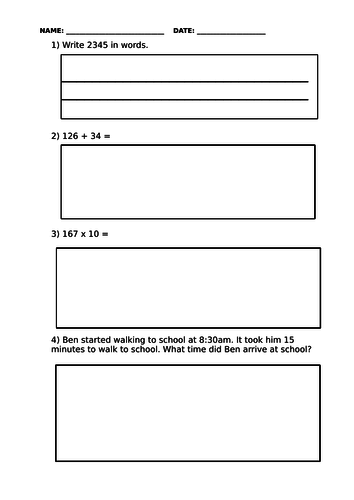 A maths assessment suitable for year 4 with a range of mathematical questions.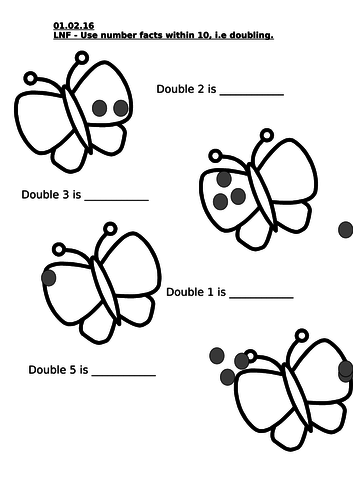 Activities to support teaching of doubling and halving. Used in a year 1 class, but can easily be adapted for younger & older children.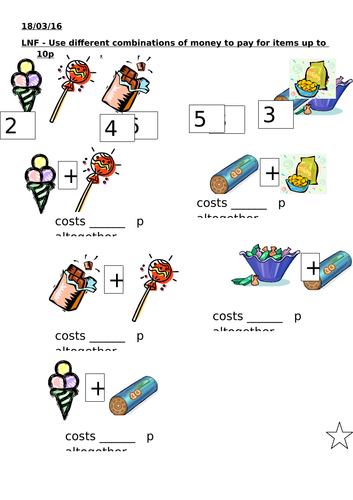 Differentiated activities to support adding money, coin recognition and calculating change. Used with a year 1 class, can be easily adapted to suit other year groups.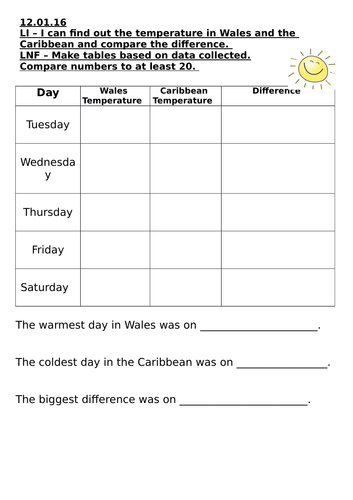 Differentiated activity sheets for comparing weather. Activity asks children to compare the weather in Wales & the Caribbean, but can easily be changed to suit various locations. Used with a year 1 class.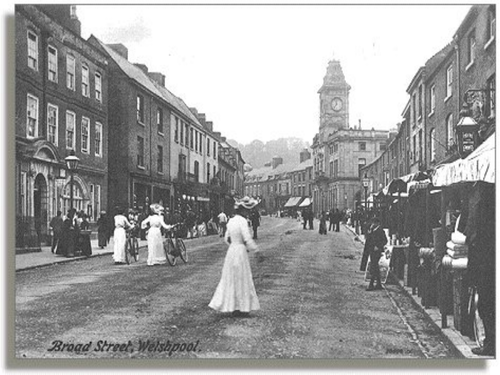 Collection of photographs/paintings of a Victorian street, displayed on worksheets to support development of interesting adjectives etc. Photographs/paintings also displayed on PowerPoint for display on whiteboards. Used with a year 1 class but can easily be adapted for use across primary age phase.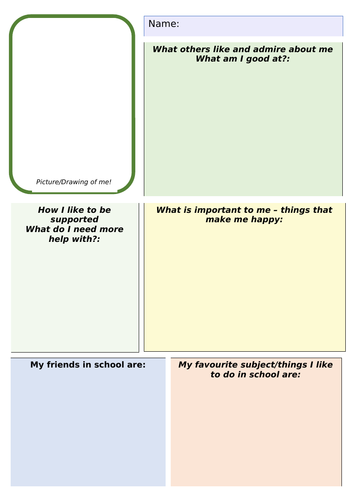 A template for getting to know a new class, getting a child's perspective on their strengths and weaknesses, likes and dislikes etc. Can be used as a One Page Profile, an introductory first week back task or as a homework task. Contains a blank version which can be used if completing using ICT and a version with lines if handwritten. Both .doc templates so can be easily edited.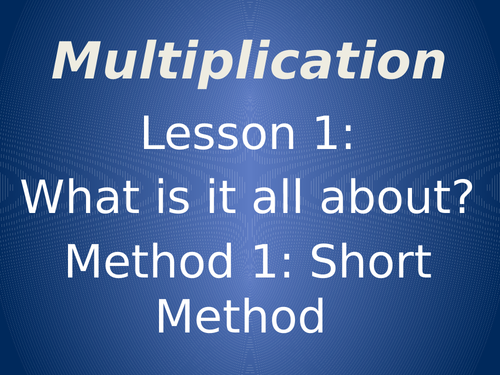 An introductory PowerPoint to introduce different methods of long multiplication. Differentiated activities - can be used in class or as a homework task following classroom based activities. Easily adapted.

A lesson designed for children to identify the amount of sugar that can be found in a range of different drinks. A PowerPoint to explain what sugar is and an explanation of a range of tasks. Can be carried out in an afternoon on a rotation basis or can be used as a series of lessons to investigate the amount of sugar in drinks. Differentiated worksheets to accompany tasks.

An introductory presentation and accompanying differentiated worksheets used with a year 1 class based on capacity. Using the language of 'full', 'half full', 'empty', 'nearly/almost full' and 'nearly/almost empty'.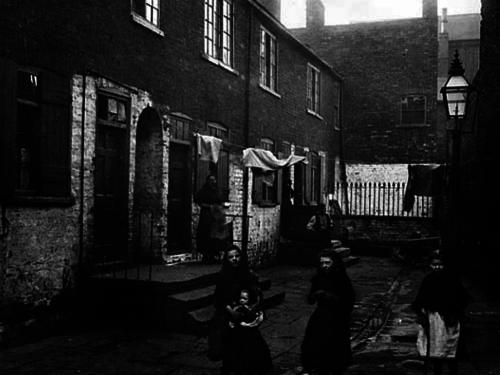 Pictures of different streets during the Victorian times. Different images of a Victorian street with accompanying writing sheet. Includes Word and pdf formats. Used in a year 1 class, but can easily be used across Primary age phase.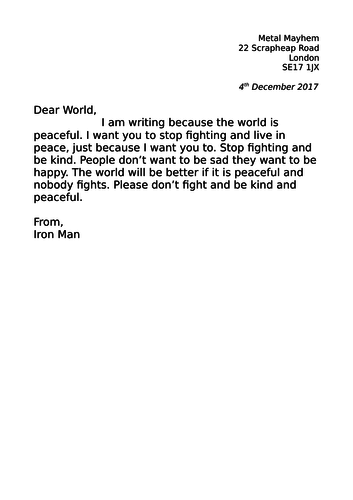 An Iron Man description example to be improved. Also includes a 'good' and 'bad' example of a letter. Differentiated capital letter activity where children need to add or correct capital letter errors. Used with a year 4 class.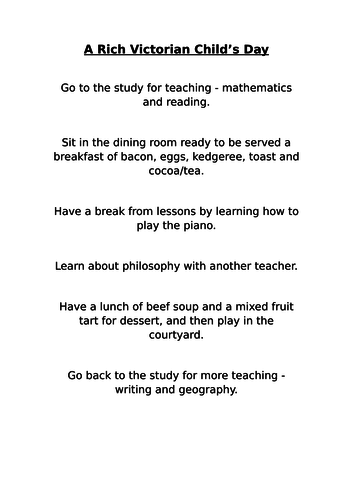 Differentiated activity where children compare rich and poor Victorian children, including a typical school day for rich Victorian children. Activity then asks children to compare a Victorian school day with their own school day.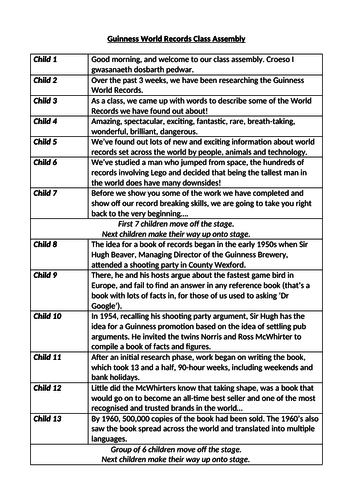 A class assembly written for a topic about Guinness World Records. Used in a year 4 class, but easily adapted to be used across KS2. Has 32 parts, some of which can be combined for smaller classes. In a .doc format so can easily be adapted & edited.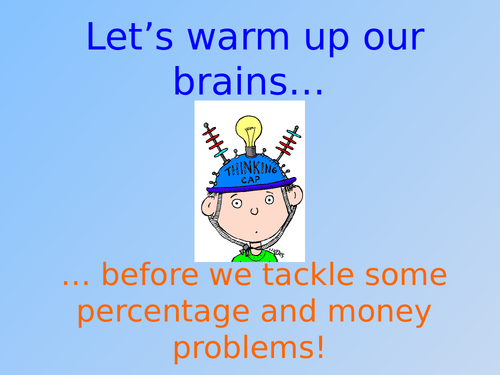 Lesson based on calculating percentages of money and finding the best deal for different food products at different retailers. Differentiated activities 3 ways. Can be taught as a single lesson or in a series of 3 lessons. Used with an upper Key Stage 2 class. Supporting PowerPoint and lesson plan also provided.