61Uploads
2k+Views
388Downloads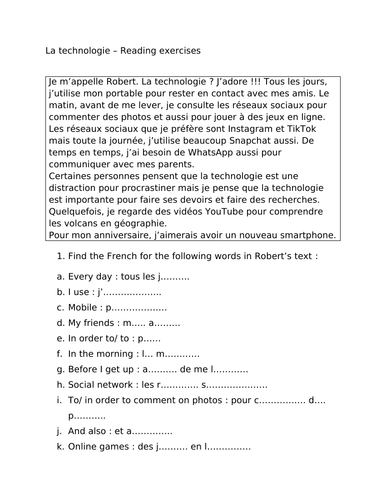 The exercises are based on a text about someone's use of devices, social networks etc… This document has been checked by a French native speaker.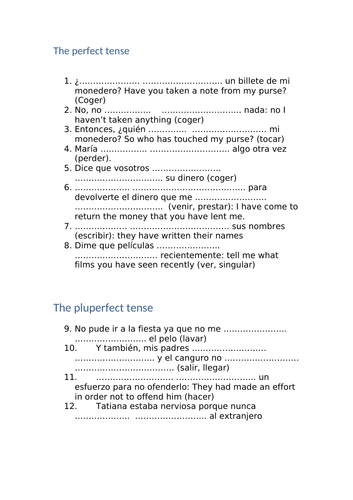 Two no fuss time saving worksheets with exercises in both tenses and then an exercise where students are supposed to choose which of the two tenses they should use. There are references to La Casa de Bernarda Alba and Ocho Apellidos Vascos.
This is a PowerPoint that includes asking for clothes and a few accessories using "the"/ "a" and "some"/ "this", "that", "these" and "those". It also includes details about the clothes such as sleeveless or in a light or dark shade and in a certain material. It has practical tips about sizing in France, some gap-filling exercises, some translation exercises, a snake and ladder game and some reading and writing exercises. It is suitable to set for online learning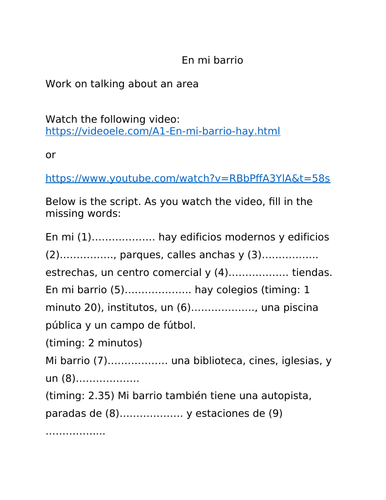 Very easy listening/ reading exercise on places around town in Spanish suitable for Key Stage 3 for lower sets. Can be set as cover work or online work. Some adaptations would make it more challenging. Writing or translation exercises could also easily follow.
A PowerPoint with guidance to students as to how to tackle the stimulus card. Has references to AQA examples.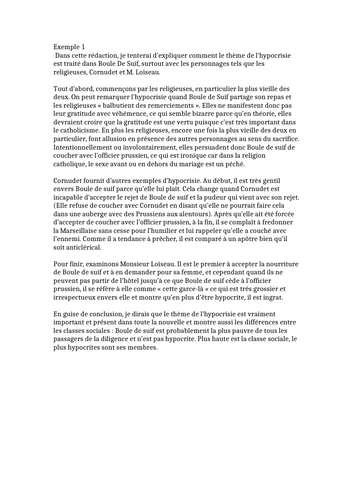 Three different approaches to tackle that topic in essay form
Some discussion questions re personality. Less boring than the usual "describe yourself"
A number of questions and suggested answers on a range of AS topics - suits a variety of examination boards. This resource has been checked by a French native speaker for accuracy. It can be adapted as suits.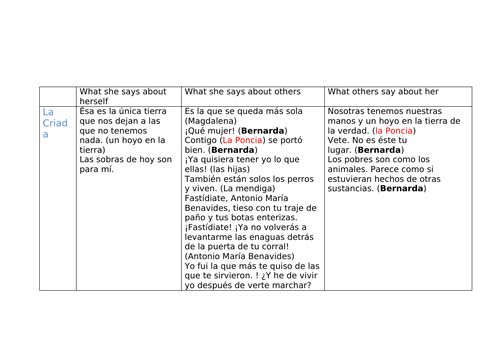 A study of quotes from both characters and what others say about them
A bunch of resources to teach the topic of the Second World War/ The occupation at A Level French. Makes references to the series Un Village français set in the 2nd World War. Has vocabulary activities. This resource has been checked by a native French speaker for accuracy.
A step by step approach to give this question the best possible answer. Mostly refers to food and refers to equivalent chapter in the Edexcel Spanish textbook. Applies to all exam boards, though.
A Powerpoint starting with a sentence builder, some listening exercises, some fill the gap exercises, supported writing and reading activities (the reading activities use characters from the film Intouchables but it is not necessary to have seen the film to do the tasks) This can also be used for online teaching.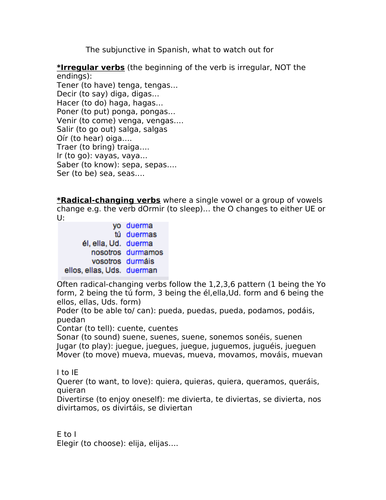 A list of common irregular verbs and radical changing verbs, plus 18 phrases that can be included in ANY context in written and oral work.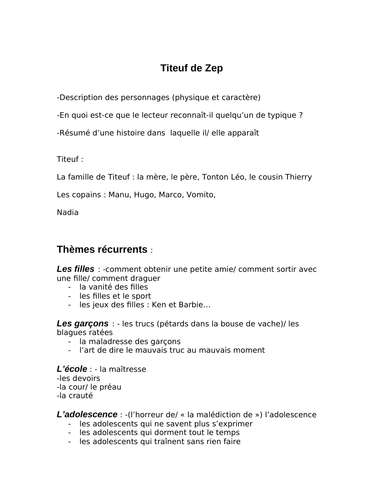 This worksheet is to be used after reading a few comic books of the Titeuf Series, The idea is that students spot some common recurrent topics and themes and add to the list.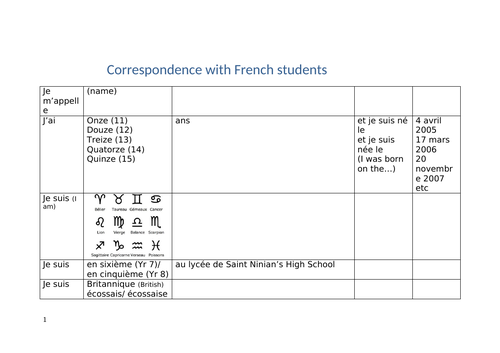 If your school is lucky enough to have French penfriends and you are looking for a basic template to start students off to write to the French students, this is it… adaptable as in a word document. Just something to get you started on familiar KS3 topics (self, school, hobbies, describing your local area). Can also be used in a less authentic way for writing practice.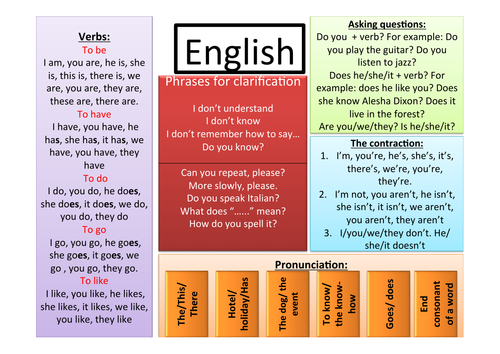 This can be used as a place mat or a poster in class or an individual worksheet or a PowerPoint which can be adapted to suit needs.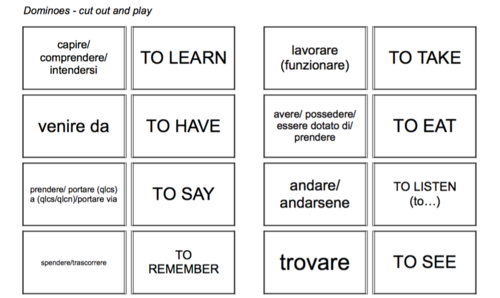 Pupils are divided into groups of up to four students. They play dominoes matching the English verb with its Italian meaning. For beginners. Can also be used for more intermediate learners to test them on different tenses.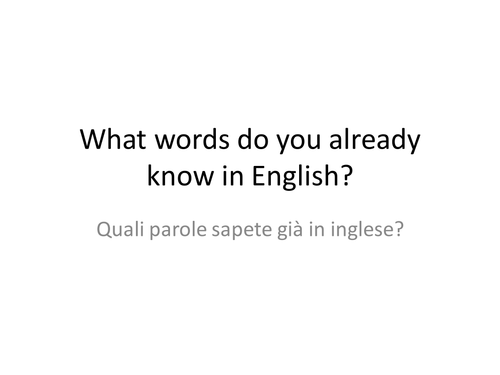 This presentation can be adapted and shows students that they already know more than they think. It begins with some familiar vocabulary, placed in context and ends with teaching students how to go through a first encounter with someone
These resources are about Boule de Suif, Un Duel, La mère Sauvage and Deux Amis. The intention as well as vocabulary building, looking at the style and subtext etc, was to show how some issues in 1870 are still very current. Page numbers refer to the 1982 Harrap edition of Boule de Suif et autres contes de la Guerre. All resources have been checked by a French native speaker for accuracy. All resources can be adapted to suit.
A simple worksheet that can make you save time. It contains a variety of exercises where you adapt the endings and choose from a multiple choice option.