4Uploads
724Views
499Downloads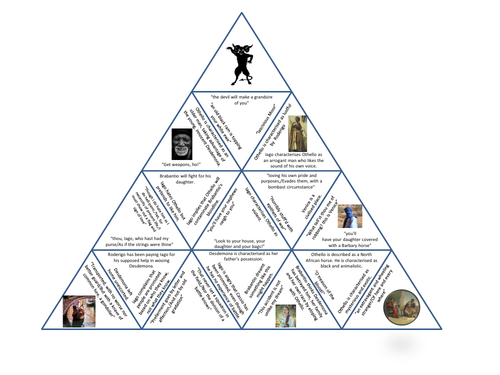 Cut out the triangles and ask students to reassemble the pyramid by matching the quotations with their meaning/explanations on all sides. This is a great tool for helping students to recall key quotations from Act 1, scene 1 and also to explore Othello's characterisation through language in this scene. The puzzle can then be stuck into books and further annotated, with contextual links for example. You might ask students to highlight quotations according to themes/the different aspects of Othello's characterisation within the scene.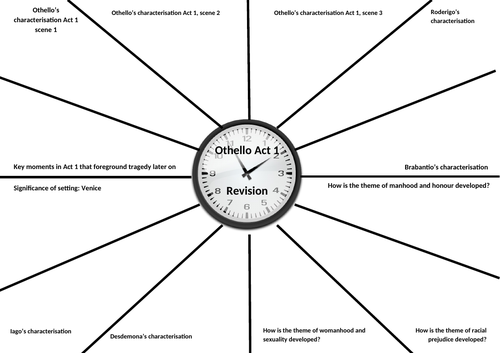 Use this revision clock in class, for homework or independent study. Students spend five minutes per section of the clock, writing as much as they can under the headings given. Once completed, they should review their notes using class books, revision guides and teacher support (where needed), identifying gaps in their knowledge.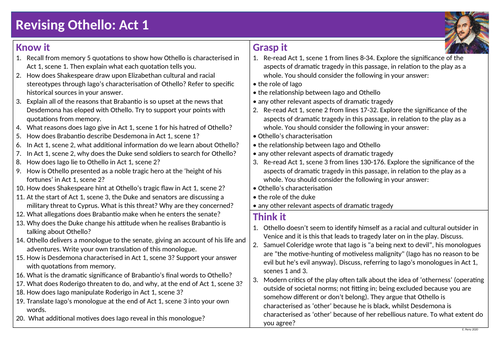 An ideal guide for independent study, this series of revision questions focuses on knowledge, application of that knowledge and flexibility of thought in relation to the characters, themes and plot of Act 1 of Othello.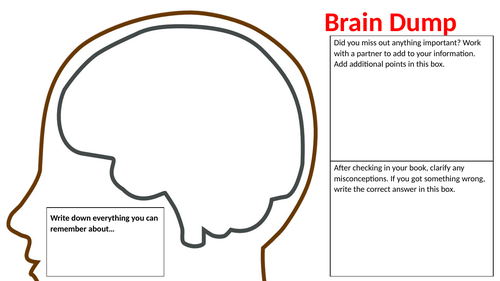 A series of transferable retrieval practice templates and activities that could be used in practically any subject from Key Stage 3 to Key Stage 5.