EA PE Shop
GCSE PE Resources that can be used across exam boards. Created mostly from the AQA Spec.
96Uploads
14k+Views
5k+Downloads
GCSE PE Resources that can be used across exam boards. Created mostly from the AQA Spec.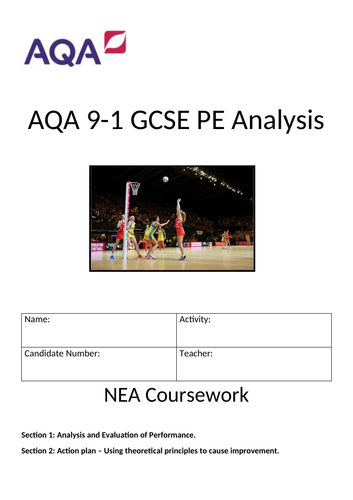 AQA 9-1 GCSE PE Coursework NEA Written Aspect Helps students write coursework, matches the top band descriptors. Easy to use worksheet tasks pupils use to help structure and complete the coursework. Links within the document to give ideas and information to help with the response.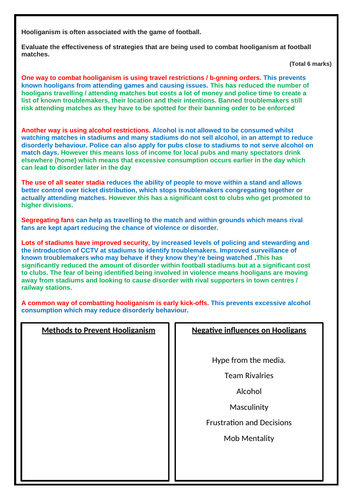 AQA GCSE PE - Hooliganism example exam question answer (highlighting A01 A02 and A03) and short comprehension task.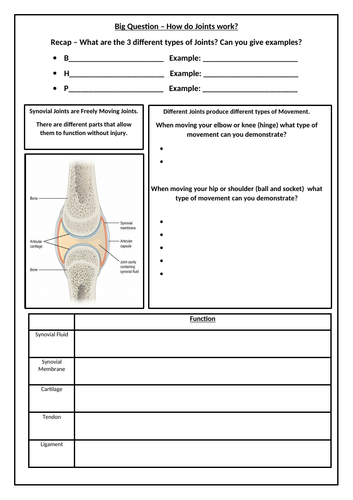 GCSE PE Synovial Joints Work Sheet includes: Recap of Types of Joints Movement at different Joints Parts of a Synovial Joint

9 - 1 AQA GCSE PE Health, Fitness and Wellbeing Lessons Includes Topics: Somatotypes Sedentary Lifestyles Energy Usage Balanced Diet Physical, Social and Mental effects of activity. Includes presentations and Worksheets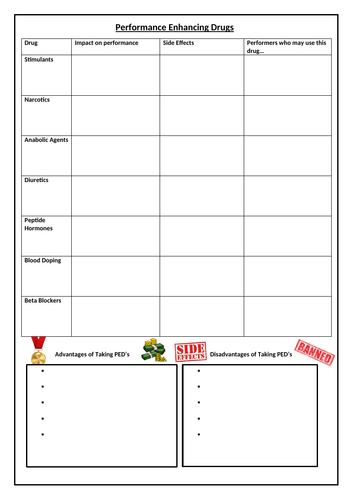 AQA GCSE PE - Performance enhancing drugs work sheet. This work sheet looks at each drug, the imapacts on performance and side effects. Also the advantages and disadvantages of taking performance enhancing drugs.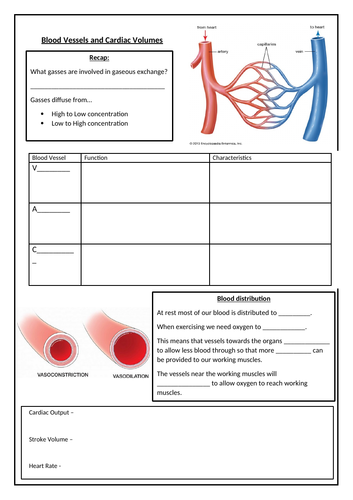 GCSE PE Blood Vessels Vasoconstriction and Vasodilation. Veins, Arteries and Capillaries. Cardiac Volumes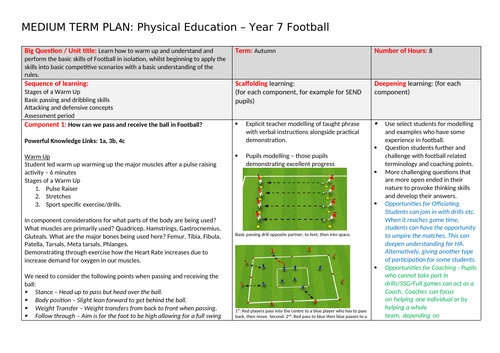 Year 7, 8 and 9 - Football Medium Term Plans. Extremely Detailed medium term plans. One document for each year 7, 8 and 9. Full lesson plan for each lesson.

GCSE PE 225 Recall Questions - Questions and Answers A good resource for low ability students as revision or home learning. One word / mark questions for AQA GCSE PE Paper 1 and 2.

GCSE PE Work Sheet Bundle Includes: Skeletal System Muscular System Joints The Heart Blood Vessels Gaseous Exchange Mechanics of Breathing Aerobic and Anaerobic Respiration EPOC Recovery Warm up and Cool Down

GCSE PE Components of Fitness - Flash /Task Cards Flash cards for each component - Information cards. Task cards for each component - Task cards. Includes defenitions, examples, fitness tests, training types, and an exam question for each component. Agility Power Speed Cv Endurance Speed Reaction TIME Muscular endurance Strength Power Co-ordination

AQA GCSE PE Revision Booklets. Paper 1 and Paper 2.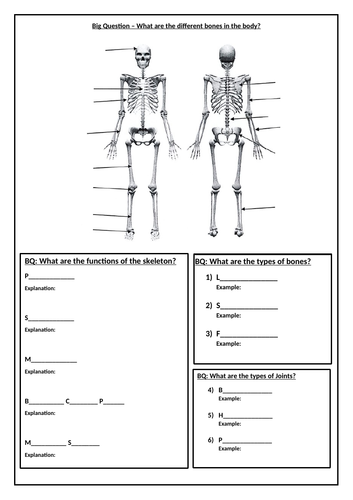 GCSE PE Skeletal system work sheet includes: Bones Types of Bones Functions of the Skeleton Types of Joints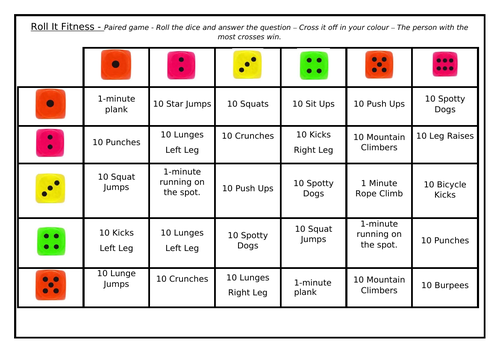 Roll It - Fitness Challenge - Roll the dice and complete the challenge. Can be used as a good resource for Lockdown PE.