Science - Teaching Resources
Biology, Chemistry and Physics Teaching Resources - KS3/ KS4 & KS5 Lower-Higher Tier Exam Board: AQA
14Uploads
474Views
24Downloads
Biology, Chemistry and Physics Teaching Resources - KS3/ KS4 & KS5 Lower-Higher Tier Exam Board: AQA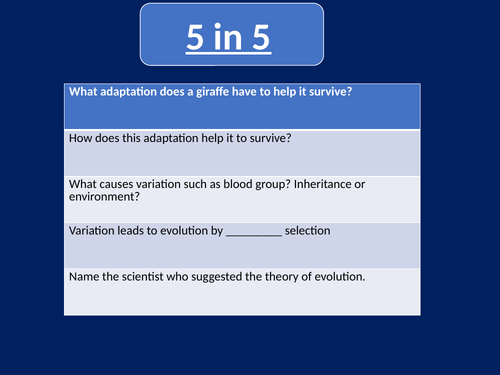 Importance of Biodiversity - KS3 - Biology Complete lesson including envoy - group task
Microscopy Lesson/Revision and Quiz! KS4 - Lower tier Adapted to support SEN/EAL students within class. 21 slides in total. Image quiz at end!
The Chemical Properties of Metal and Non Metal Oxides - KS3 - Higher Used with a higher tier year 8 group - Complete lesson which includes practical experiment.
Pure/Impure Substances - KS3 -Chemistry Higher tier Complete lesson - with Stearic Acid experiment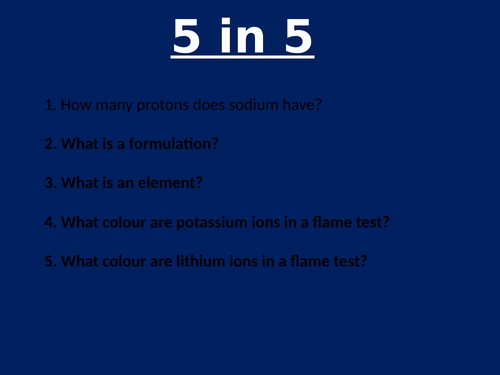 Metal Hydroxides - GCSE - Chemistry - Higher Tier Complete lesson plus practical
Extracting Metals - KS3 - Chemistry Higher tier KS3 complete lesson plus experiment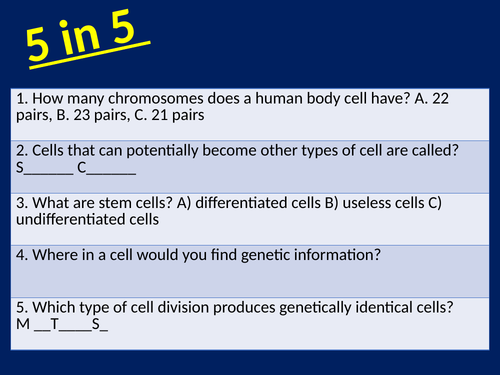 Stem Cells - Biology - KS4 - GCSE Long answer (6 mark) writing task for lower tier students. Complete lesson - with additional homework task.
KS3 - Higher tier students. Whole Lesson - Complete with animations
This resource contains all the key pieces of information required for the Biodiveristy A Level module (this PowerPoint contains no lesson activities only key pieces of information needed for the module).
Acids & Metal Reactions KS3 4-1 grading Whole lesson - plus experiment.
Flame Emission Spectrometry - GCSE Chemistry - Grades 4-1 Student led lesson - Various activity - Circus style.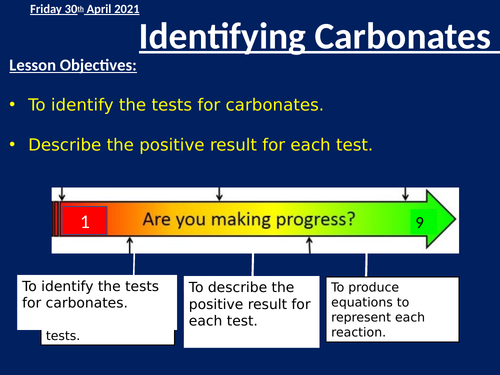 Identifying Carbonates - KS4 - GCSE - Chemistry - Higher tier Complete lesson with required practical