Social Science
A-Level AQA Psychology | A-Level AQA Sociology | BTEC Health and Social Care | KS3 RE (Buddhism) | EPQ
95Uploads
46k+Views
21k+Downloads
A-Level AQA Psychology | A-Level AQA Sociology | BTEC Health and Social Care | KS3 RE (Buddhism) | EPQ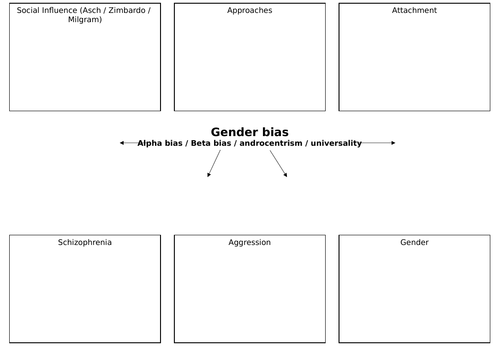 23 Revision Mats included. 1x Social Influence 1x Memory 1x Attachment 2x Approaches (Year 1 & 2) 1x Psychopathology 3x Research Methods (Year 1 & 2) . 1x biopsychology (Year 1 & 2) 2x comparison tables 6x IAD 2x Gender (optional topic) 1x Aggression (optional topic) 2x Schizophrenia (optional topic) Slide size is set to A3. easy to amend and ideal for revision. Also includes Issues and Debates synoptic activity.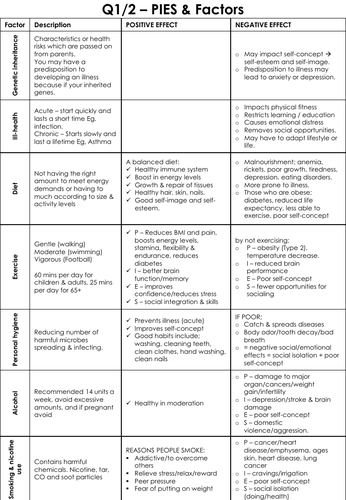 The BTEC Tech HSC exam unit condensed into 9 pages. Includes question structure and tips.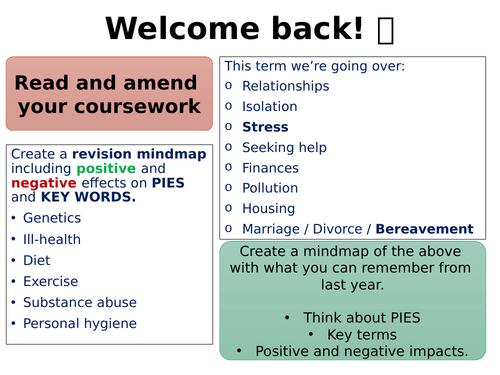 Includes LA.A, LA.B, LA.C and exam support Contains 5 powerpoints which cover all content from LA.A, LA.B and LA.C. Each lessons includes independent tasks, relevant videos and are accessible for non-specialists. All lesson worksheets are on the powerpoint to be printed off. Also includes an exam structure walkthrough, revision mats and knowledge organiser.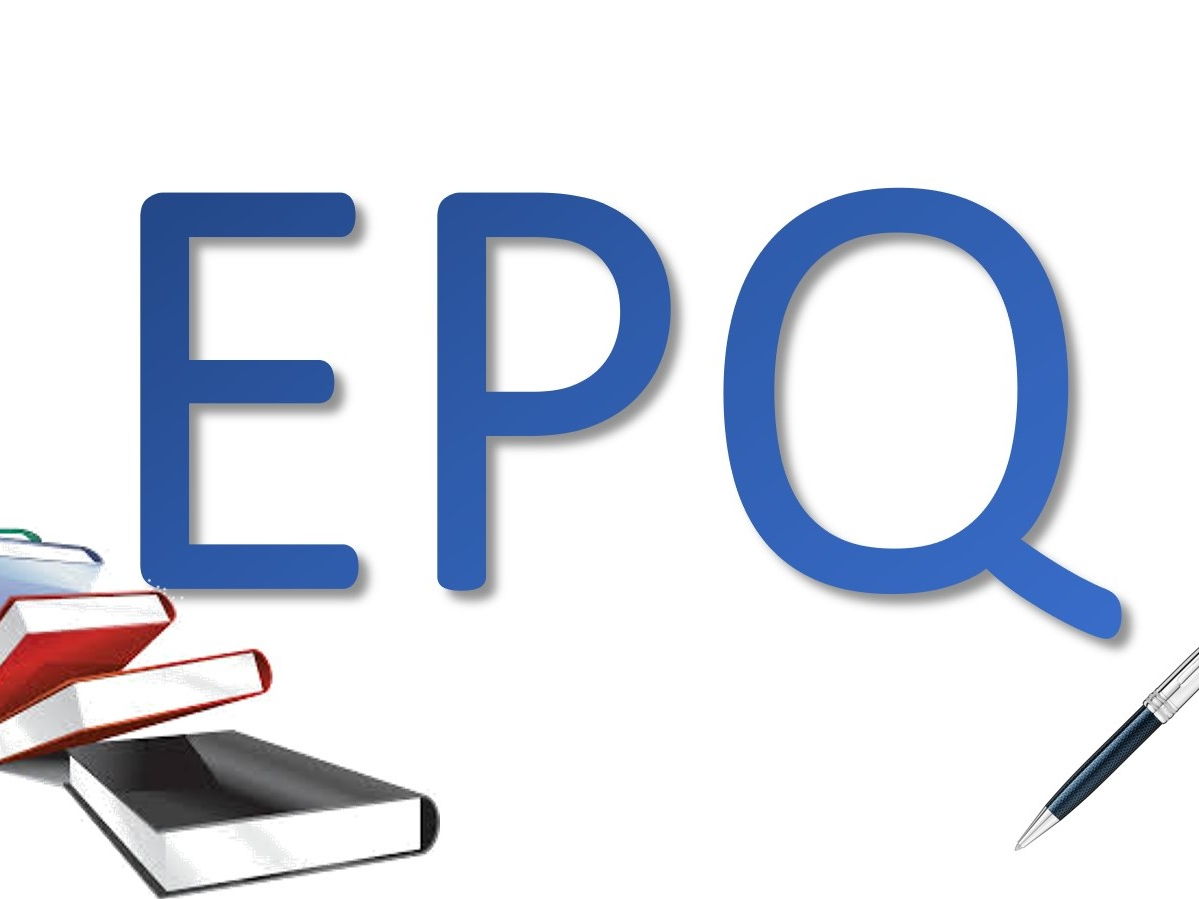 EPQ / Extended Project whole course. 19 lessons to prepare students to conduct their Project Research including exemplars, concise guidance and activities. Year calendar for students and supervisors Handbooks for students Supervisor role Taster lesson and resources Summer preparation. Structure for EPQ projects. Originally created for the Edexcel specification but applicable to AQA.

If you're intending on sharing these on your school website or with multiple students, you should be purchasing the school license. Made for AQA Psychology and includes 1 A4 pager per topic of concise and summarised information with appropriate imagery. Optional topics include Aggression, Schizophrenia, Gender, Relationships and Forensic Psychology. NEW - clean and simple designs for most topics. Once purchased you should be able to download any updates for free.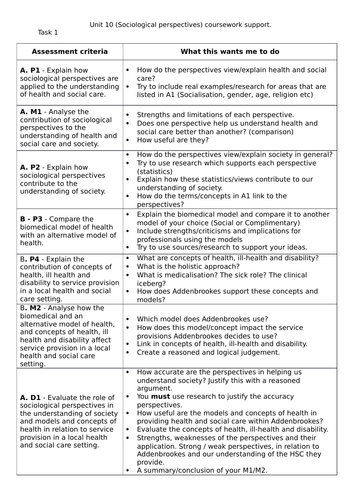 4 Powerpoints with various real-life application and tasks to support learning. Information is tailored towards gender, ethnicity and age which were our chosen social groups for the coursework. Additional sources and references in the notes with relevant pass criteria and specification match-up on every slide. If local to Addenbrookes Hospital, additional support is included. What's included: An Intro to Sociology Social Institutions Sociological Perspectives The Biomedical model and 2 alternatives Concepts of health… Contemporary links throughout. LA.C / task 2 guide as it's subjective to your local setting. Unit 10 guide - in student friendly language.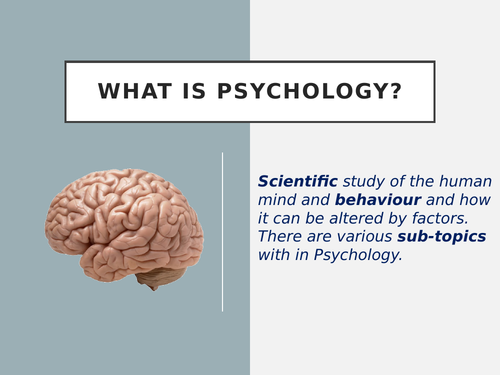 Psychology taster focuses on Attachment types and encourages students to complete a quiz to find out their own. It also included the 'Marshmallow Test' by Mischel. Roughly 45 minutes, summer preparation booklets compliment these lessons.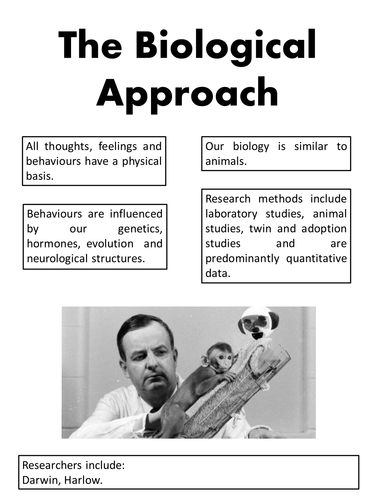 Includes: 6x approaches (Behaviourist, Biological, Humanistic, SLT, Cognitive and Psychodynamic) and includes basic assumptions, facts and one related humourous comic - I've based it around the AQA spec so it may need adjusting for others. 1x Hypothesis chart. 1x AO and Evaluation poster. 1x How to score highly on graph questions 1x measures of central tendency 1x PEEL and sentence starters 1x openers and connectives for essay writing 3x careers within psychology. 1x University entry requirement and map 1x Open Evening display 1x Sperry 1x Validity and Reliability key terms. 2x Literacy mat for desks. 1x psychology bunting The brain and connective posts can be found for free via a Google search.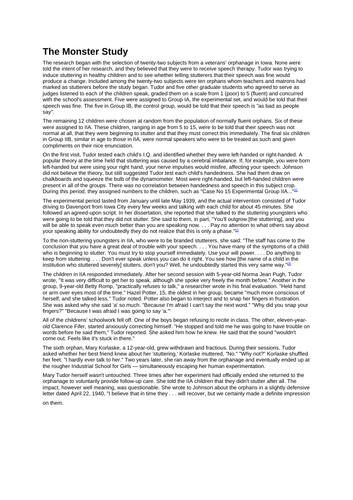 Includes: Features of a science Peer Review and Psychology and the Economy Ethics Reliability and Validity Data and Levels of Measurement Correlation and Co-efficient Distribution of data / positive and negative skews Content analysis and thematic analysis Self-reporting Inferential statistics (The sign test and 7 others) 'Design a study' guide Exam questions for all areas. End of Topic test with Mark Scheme. Only covers half of Research Methods content.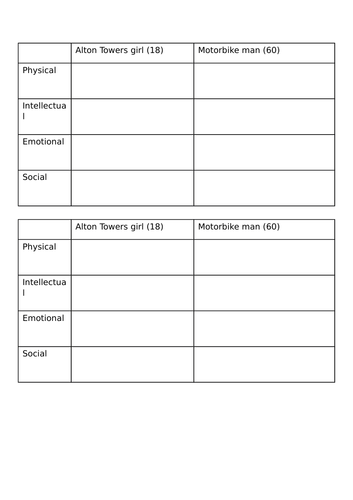 Includes 3 powerpoints for all of LA.B content. Appropriate and factual videos for most areas. Several real-life scenarios worksheets and activities to complete. 4 PC lesson research projects. Homework suggestions. LA.B case studies included and coursework preparation tasks. Component 1 bundle available LA.A and LA.B - check my shop for a reduced price when buying both learning aims.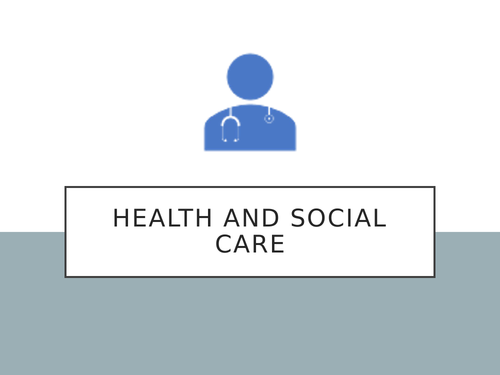 1 hour taster lesson which introduces the course - very easy to amend for your units. Includes a short task which combines different unit requirements. Includes summer homework / transition work.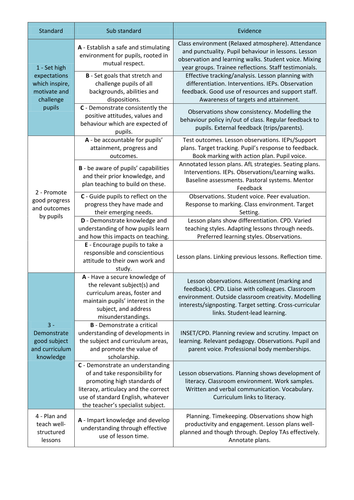 Ideal for trainees. It includes 9 standards, and their sub-standards with specific evidence for each. Made using several resources, mainly .gov but also provider specific. As I made this for myself, I have omitted 3d/e (early years specific) but both are easy to add in.

This bundle includes all powerpoints, coursework support and revision material to teach the BTEC Tech Health and Social Care course. Each topic is available to purchase for £10 each or as a 5 topic bundle for £30 - a £20 saving.

Includes videos, wider reading and research methods incorporated throughout. Revision materials included. Detailed additional notes and links in the notes section of each slide.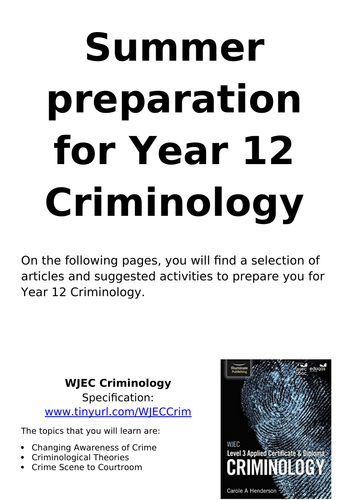 Summer transition work to be handed out after taster lessons. Includes; Extended Project Qualification Sociology Criminology Psychology Health and Social Care All include suitable and relevant tasks to encourage critical thinking and prepare them for the demands of A Levels.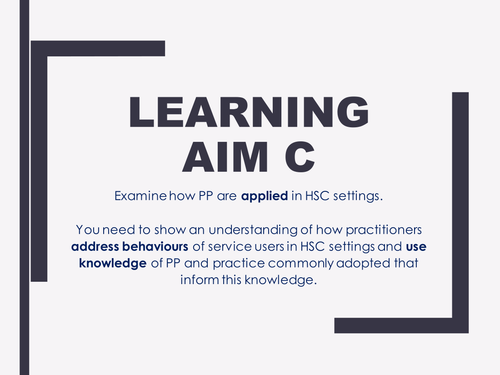 BTEC Level 3 - Health and Social Care - Unit 11 - Learning Aim C (Examine how PP are applied in HSC settings) and B (Examine how PP contribute tot he understanding of management and treatment in HSC) 1 powerpoint which contains all of the content for Learning Aim C. Video links in the notes. 6 powerpoints for learning aim B with notes, videos and worksheets included. Suitable for the old and new assignment brief (Oct, 2018)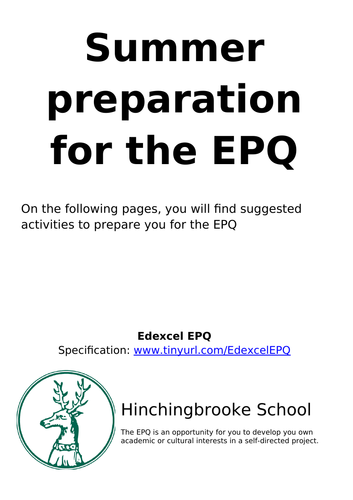 This was created for the Edexcel EPQ from scratch, however can easily be adapted for AQA. Includes; EPQ 1 year plan/calendar. Handbook for students. 'Role of the Supervisor' guidance Taster lesson for Y11 or Y12 Summer transition work. For all of this, plus the taught lessons go here --> (https://www.tes.com/teaching-resource/l3-extended-project-qualification-whole-course-11962375)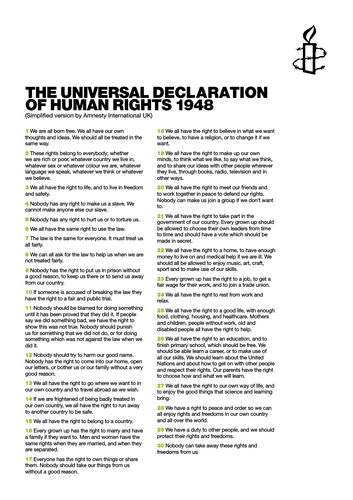 Included: Lessons which cover an intro to the unit B1, B2 and B3. Safeguarding forms and a safeguarding pocket guide. Human Rights Acts. Guide to completing the coursework.

2 page revision calendar which includes 2 exam questions per week, and covers the whole course specification.

Ideal for sticking into books to highlight key words (which ask for a description and use of it in a sentence) AO worksheets designed for Psychology students who use AO 1, 2 and 3 and require knowledge of studies.