MFL Sparkle Speaker
Resources for teaching French and Spanish in secondary schools.
22Uploads
3k+Views
284Downloads
Resources for teaching French and Spanish in secondary schools.

A worksheet to practise the imperfect tense. Easy to print as a worksheet straight from the PowerPoint!

A worksheet and accompanying slides to practise the near and simple future tenses.

An easy-to-use literacy mat with a wide range of vocabulary for use in the classroom or at home for GCSE Spanish students.

A GCSE Spanish lesson with reading, translation and writing activities focusing on house and home vocabulary. Date updates automatically!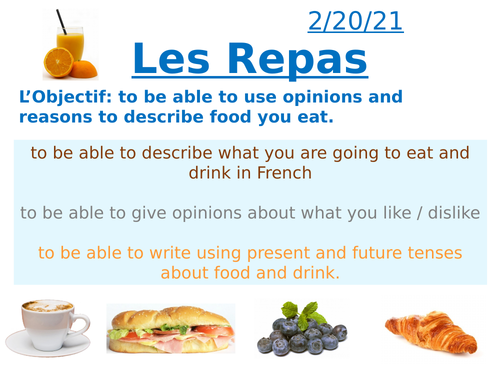 A full lesson covering food vocabulary for KS3. It includes active reading activities with mini worksheets, a mini sentence builder and writing frame. All pictures are royalty-free The date updates automatically Loads of opportunities for differentiation and active participation of students

A great literacy display for your classroom using Spanish high frequency words in Spanish, including connectives, intensifiers and time phrases.

A worksheet to practise using SER and IR in the preterite tense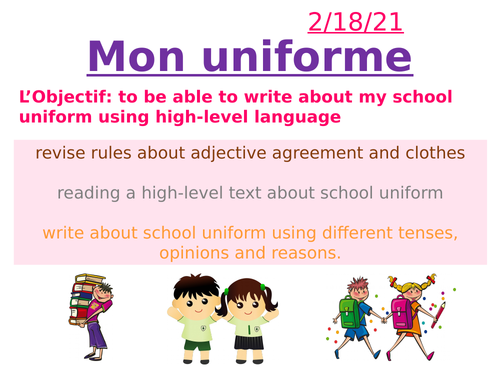 This is a reading and writing lesson about uniform in French.

A placemat to use with your KS3/GCSE French students to support and extending their speaking and writing skills! (Any errors will be graciously corrected!)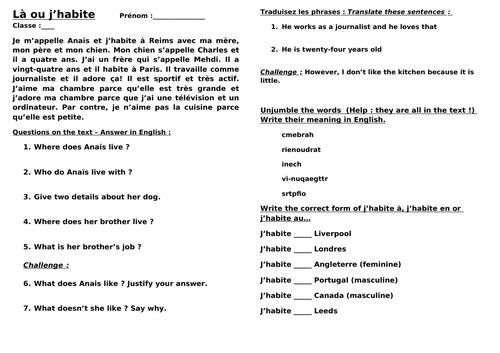 A worksheet for KS3 to help students practise vocabulary on 'where I live'. Excellent for inductive grammar too!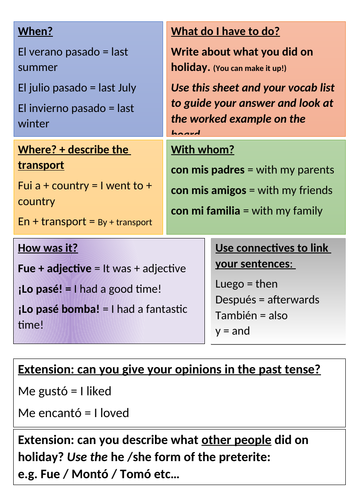 A writing frame and support worksheet for students to use when writing about past holidays in Spanish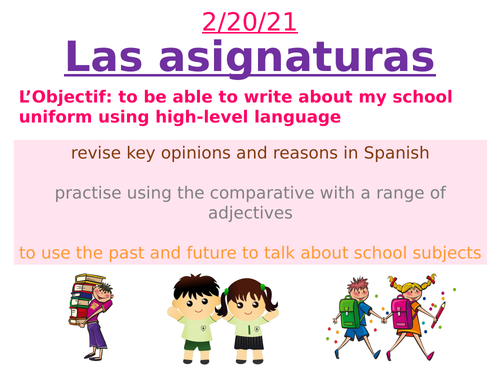 This is a lesson on school subjects in Spanish. It focuses on using opinions / reasons and comparatives. It uses active reading and writing activities.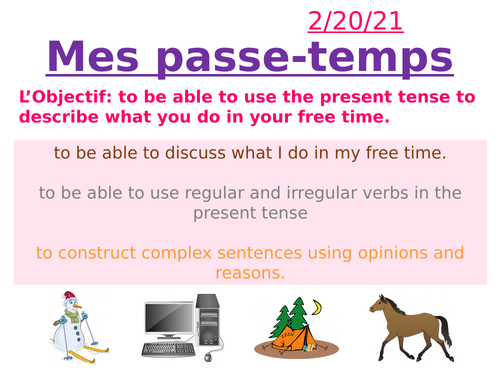 This is a lesson teaching students free time activities and how to use regular present tense -er verbs. It includes a fully differentiated translation activity, as well as carefully constructed reading activities.

Easy to print classroom items to print and add to your classroom! All pictures are royalty free

This is a lesson to teach body parts and colours with adjective agreement in a fun way. Included are AFL opportunities with inductive grammar and mini whiteboards, as well as differentiated reading activities.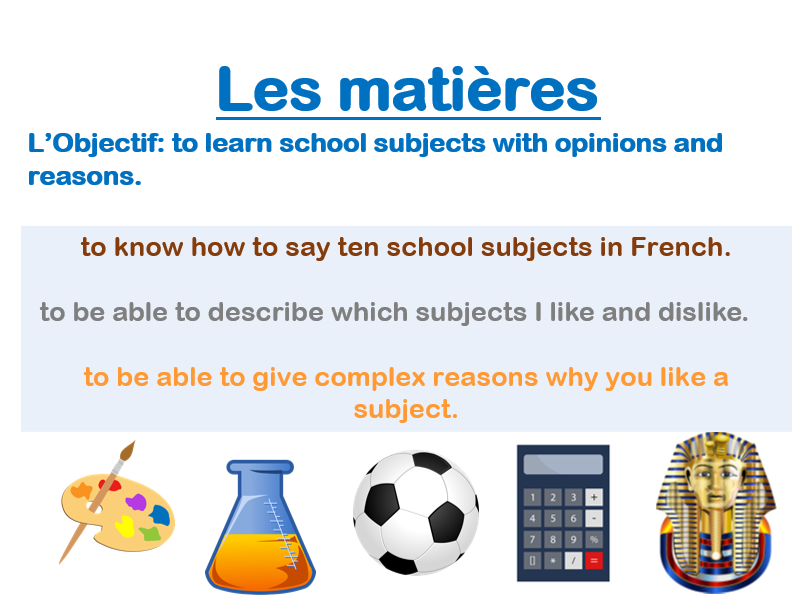 A fully differentiated lesson on school subjects with opportunities for choral repetition, using a mini sentence builder, whiteboard AFL opportunities, and differentiated reading activities.

This is a easy-to-print placemat which I advise printing double-sided on A4 paper. They can be used in lesson to encourage students to use target language phrases with confidence. All images are royalty-free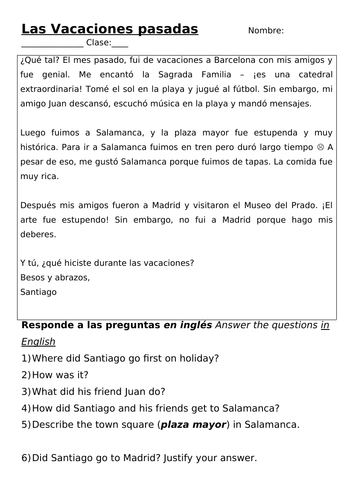 A worksheet to practise reading activities using the preterite tense on the topic of holidays. Ideal for KS3/KS4 Spanish lessons or cover work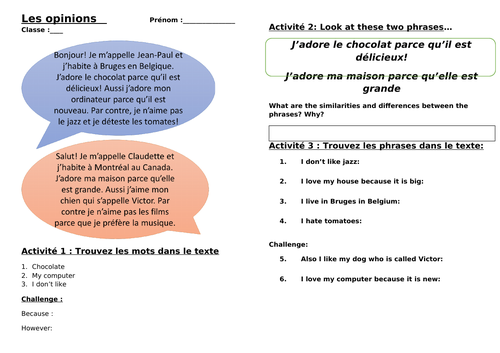 Teach KS3 French students about using opinions with this inductive grammar worksheet.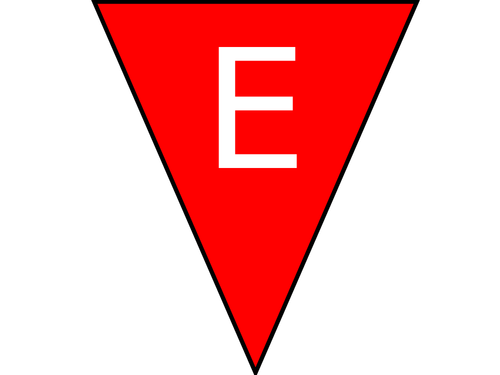 Free bunting to print spelling out 'Español' This is great for a classroom display, and it can be easily adapted to spell out anything else you so choose!