Louise's Shop
Business Studies, ICT, Computing & Tourism resources ranging from KS1-KS4.
34Uploads
849Views
371Downloads
Business Studies, ICT, Computing & Tourism resources ranging from KS1-KS4.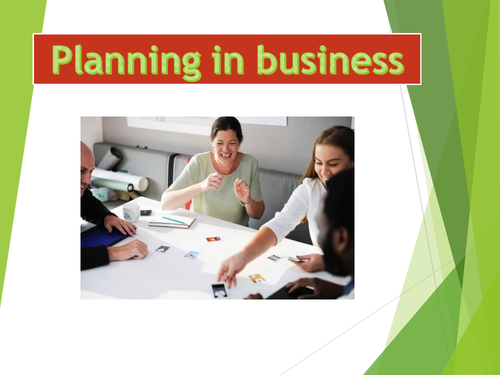 Powerpoint focused on Enterprise and entrepreneurship. Included: PPT Starter Main Activity Exam Practice Plenary

Lessons included; 1.1.1 Business Activity 1.2.1 Classification of businesses 1.3.1 Enterprise and entrepreneurship 1.3.1 Business planning 1.3.2 Measuring business size Each lesson includes powerpoint, starter, plenary, main activity with a range of discussion points. There are also a choice of homeworks to use within the unit.

There are 50 slides in this PP, alongside a range of starters/plenaries for each sub topic within the unit. There are also a range of questions that could be used for different activities and stretching students thought.

This lesson could either be used to introduce yourself/the topic or as a cover lesson for another teacher.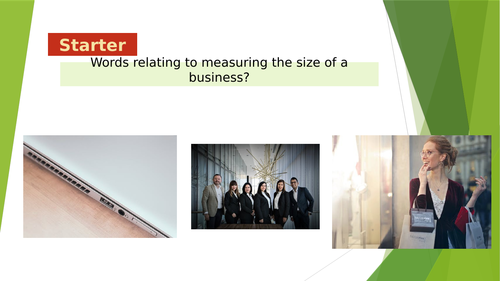 This resource includes a PPT alongside a starter, main activity and plenary included inside of the PowerPoint. This is predominently a research idea, getting students to focus upon Nissan as the case study therefore access to the internet or further info on the company will need to be provided.

This resource includes: PPT Starter Integrated handbook for students to complete all about 'the Aztecs' 'Code breaker' plenary Lesson plan Support 'cheat sheet' for L.A Students This lesson plan is based around using 'microsoft encarta' for researching, however the lesson could easily be used alongside other similar software. Enjoy!

Careers pathways lesson: This lesson gets students to think about the different career opportunities they have after leaving school, what they include, and which they could be best suited to. Included: PPT Starter Main Activity Plenary

This could be used as a starter or a plenary for students to describe the difference between a need, want, scarcity, the economic problem and factors of production. Students could either stick the table in their books and number the right answers, or individually pair the right answers. Enjoy!

This is a differentiated starter that can be used to re-cap students understanding of the potential growth of the industry.

This lesson allows students to compare a range of business objectives, research business objectives, and then question the ethical issues relating to business. Lesson includes; PPT (starter and plenary included) Main activity separate iGCSE 1.5.1 (However could be used for the normal GCSE syllabus)**** • Need for business objectives and the importance of them • Different business objectives, e.g. survival, growth, profit and market share • Objectives of social enterprises

This resource pack includes: PPT Starter Main activity Plenary There is also a range of discussion points to aid learning, alongside explanations in the 'notes' section highlighting how different activities could be used/and or presented. I would recommend using a timer for each of the activities to give a bit of pace to the lesson and add a competition element. Hope they are of use, enjoy!

This worksheet focuses on part-time workers (the advantages and disadvantages) and gives a scenario on why the use of part-time workers would be applicable to test students understanding of the topic.

This could be used whilst teaching 'Appshed' to KS3 students. It would be a good homework for either the 1st or 2nd week as it begins to questions the features of mobile applications which will support when students begin to draft their own applications. This could either be used as an activity in class or as a homework.

I used this for a year 8 careers lesson, looking at a range of industries and the skills that are needed to gain employment within them. Included: PPT Starter acc Plenary acc Fact-sheet to support main activity.

I used this as a revision lesson, however it could also be used for re-capping key points. Included in this bundle: PPT Starter Revision sheet Plenary Lesson plan

This lesson gets students to discuss what an 'agenda' is, and then they have to create one together acting as different stakeholders. The roles are not included in this PPT, however I previously got students to base their activity around the potential opening of an airport. I have added in a video clip that interviews local residents, this could be used to brainstorm the different stakeholders in this situation before planning out the agenda and conducting the meeting (each student acting as a stakeholder in the scenario). Included: PPT Main activity Starter Youtube stakeholder clip

1.2 Classification of businesses 1.2.1 Business activity in terms of primary, secondary and tertiary sectors: • Basis of business classification, e.g. by using examples • Reasons for the changing importance of business classification, e.g. in developed and developing economies Resource bundle includes: PPT Starter x2 Main activities Plenary On the PPT there is a section for assessment however this is included in the next resource pack as it includes questions relating to the second L.O's in the topic.

Resource pack contains: Powerpoint Starter acc Plenary acc Assessment Main activity & discussion point