17Uploads
600Views
169Downloads
These 'thank you for being so bubbly' tags are a great addition to a set of bubbles for students. They can be used all year round - perhaps as an end of term or year gift. Attach these to an individual bubble set or just use as motivational notes for your class.
Editable Happy Birthday Balloons. Use these in anyway you feel suited. I use them as a gift for students on their special day by sticking the balloon to a pencil or straw. Print onto coloured card for best results. You can add your own name onto balloons before printing.
Class Monitors for display. Editable using boho and pastel colours. Font is quicksand and is dyslexia friendly.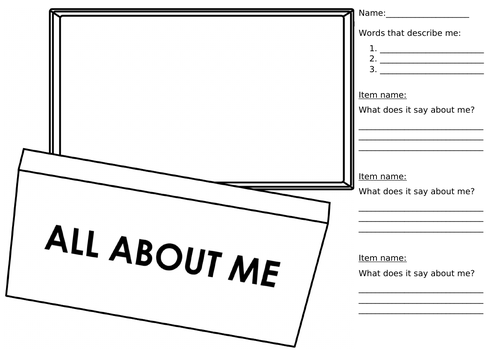 All About Me… A transition activity sheet for KS2. Children can draw items in the shoe box which represent them e.g. their favourite food, hobbies, family, friends etc and answer the questions as appropriate. I brought in a shoe box with items about me in before the children did their own version using this sheet.
Use these balloons on your transition day. They can be used as an Up, Up and Away display in your classroom at the beginning of next year.
An A6 handout to compliment children's excellent work. These are perfect especially for a reward system for example, after a child recieves 5 a year they get a prize or similarly, one child a week recieves this and also recieves a pack of starbursts too which go together perfectly with the word bursting!
A6 handouts which are perfect to boost students motivation when they have completed excellent work or behaved exceptionally well. An an extra, sending a child home with a fun pencil will add an extra element to this great resource. This resource includes 4 A6 handouts on 1 A4 page.
These are great labels which can be used as teacher appreciation. Similarly, you can swap out the word 'now' to a month for example, swapping 'now' to 'July' at the end of the academic year. This is a perfect product to be paired along with a bottle of wine. Comes as 4 A6 Handouts on one A4 page.
Use these A6 handouts as small presents at the start of the acedemic year for your new class! You could even include a glow stick for each child to get them excited about the new school year. Attach these by hole punching the bottom of the paper and slipping the glow stick through both holes. This resource includes 4 A6 handouts on an A4 page.
An A6 handout perfect for the beginning of year to motivate kids. Use a hole punch at the bottom of each A6 handout to make two holes and slide through them a glow stick for each child to get excited about the start of the year. Includes 4 A6 handouts on one A4 page.
Use this resource for your first week back so that the children can learn about their new classroom e.g. where things are, what is in it, how to use resources.
End of year 'I'm proud of you' poem. 2 on a page. Can be used as an end of year gift for students of any age.
Use these English and Maths target sheets to remind the children in your class what to focus on. I laminated them and used menu stands to place them on each table.
Use these questions on your displays to prompt Maths mastery and higher level thinking.