10Uploads
593Views
13Downloads

This document its for Cultural enrichment in the Spanish classroom for KS4. It includes a brief description of The festival of San Fermín in the city of Pamplona (Navarre, Spain). Some important aspects of it. Also, it has a video that explains the event. Finally, it has an important vocabulary tht students can learn and feedback questions for the teachers to ask students about what they think about the lesson.

This presentation will help you to give an introduction to your students to cultural enrichment lessons/projects/after-school activities. This will be the first lesson/ presentation in order to start the Spanish culture enrichment. You can also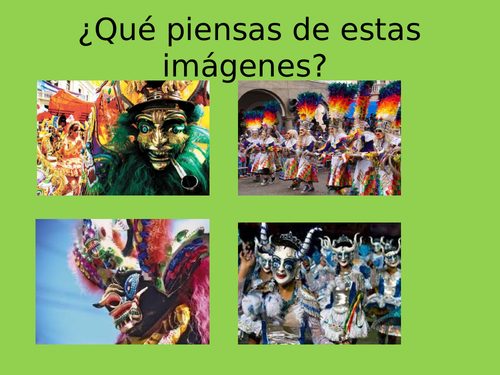 This presentation will help you to introduce a cultural festivity from Latin America . It presents one of the most important carnivals in South America. Suitable for an open day or enrichment day activity. Contains simple Spanish vocabulary and the activity/lesson can be conducted in English and Spanish. No a high/intermediate level of Spanish needed so it's suitable for a year 7 class and upwards. It has an easy word search to do at the end of the lesson. Also, it has an interactive group activity where students are given an event schedule sheet for the carnival and also an index card with questions. Teacher will hand in the index cards (3 for each student) and one event information of the schedule for each students. Each students must have three index cards and a event information slip (sheet). Then, students have to fill their index cards with the help of other three students events information slips (Sheets).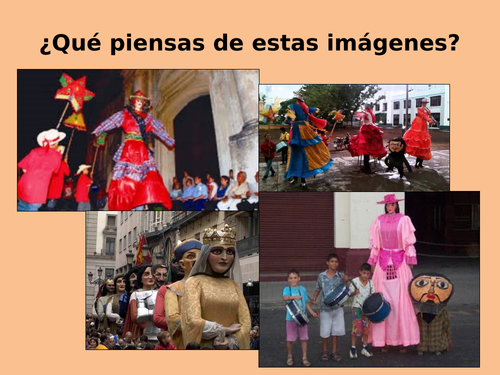 This is a brief presentation to provide a glimpse about a Nicaraguan tradition as it is el concurso de Gigantonas de León. This presentation will give your students an overview of the festivity in Nicaragua and also what is going on the same holiday. This presentation is

This presentation will help you to introduce the idea of the Discover of the American continent. At the end you will have a vocabulary list which you can go over it and practice it with your students.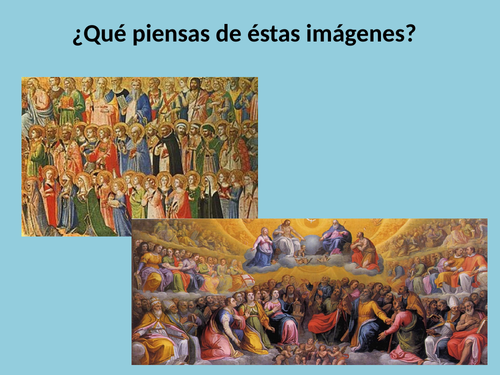 This presentation explains the festivity of Todos los Santos. If you want your students to learn more about another way to celebrate those who have passed away. This presentation will illustrate how Hispanic people celebrate this day and what they do.

This presentation includes vocabulary and some basic information about "Las fallas" festival celebrated in Valencia, Spain. Also, it has a link for a video that you can watch during any cultural lesson. You can use this presentation with Y8,Y9 and even Y10 and Y11.

This presentation aims to help you to teach this cultural festivity celebrated in Mexico, and for Mexicans all over the world. If you want your students to know more about this beautiful tradition, you can use this tool.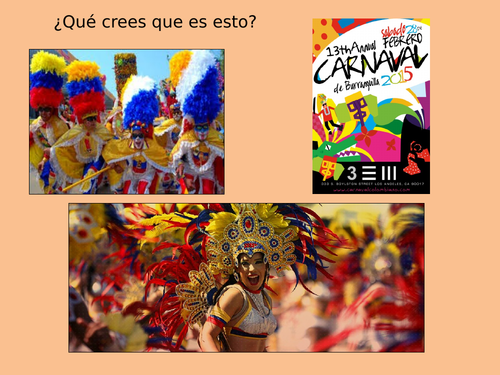 This presentation is directed to GCSE's and A-levels students to improve their cultural enrichment of Hispanic countries traditions. It has a brief description of one of the best carnivals in Colombia and also contains a video of the history of the carnival.

This document will help you with your displays in your French classroom or even you can display them around your school. I displayed them in a hall of my school. (MFL Department Hall). You will have all of the French-speaking countries (sorry if I missed one). Just print them in A4 or A3 in Colour and your student will know more about La Francophonie.