JadeEm's Shop
EYFS resources to implement the new Early Years Framework
7Uploads
253Views
274Downloads
EYFS resources to implement the new Early Years Framework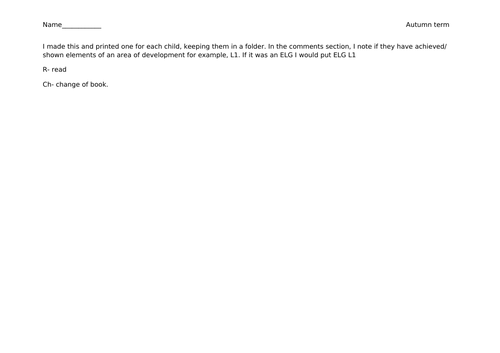 In line with the new Development Matters and EYFS 2020, I have created a reading record that shows the different literacy; reading statements and ELG's.

In choosing time, I encourage children to 'choose their learning' with an activity that supports one of the 7 areas of learning. Each week I set out an activity which links to one of the statements from each area, I tell the children what they are and they can take control of their learning by choosing one. Once a child has completed the activity and shown me, we add that colour to their cloud. Across the week they can make a rainbow. It's a good way of tracking where the children choose their learning most and which areas they need further support with. This resource has, how to creat the display, the rainbow resources, cloud sizes and headings to support the new reformed EYFS

Now we're entering the summer term, we're hosting stay and play transition afternoons for our new cohort. On the last of these afternoons, I will hand out these activity booklets for children to use over the summer holiday. The activity booklet aims to support each 7 areas of the EYFS, to support a smooth transition to reception. Additionally there are some pointers as to how adults can support their children transition to school.

Now we're entering the summer term, we are hosting a sequence of stay and play transition afternoons. During the last afternoon I will give each child a summer activity booklet. The booklet has activities to support each 7 areas of the Early Years reformed Framework and aims to support a smooth transition to school expectations.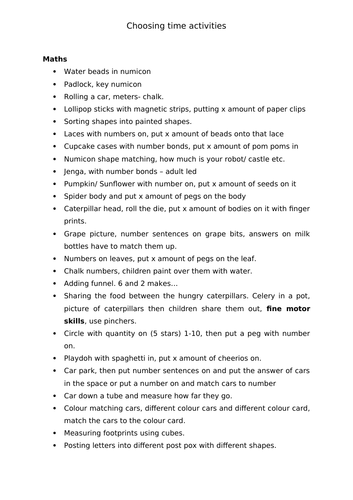 A list of choosing time activities to cover; literacy, maths, computing, expressive arts and design. As well as; tuff tray ideas, messy play and outdoor learning. A good resource to have in the cupboard if you need some inspiration.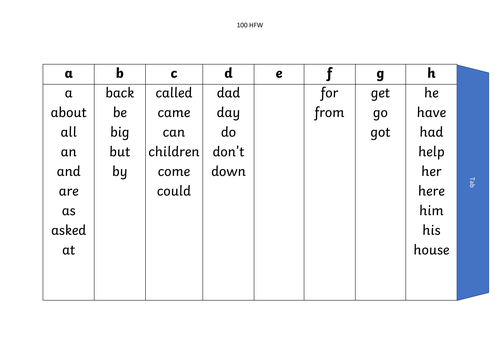 I have created these word triangles to go on each table in my class. The HFW's I print onto green card and Tricky words on to red. Once printed, simply cut them out and stick. The triangles are in alphabetical order so it can support children's writing, they can identify the initial sound of the HFW or tricky word and find it on the triangle. A4 can be big, shrinking them to A5 can save space both in the classroom and on the table.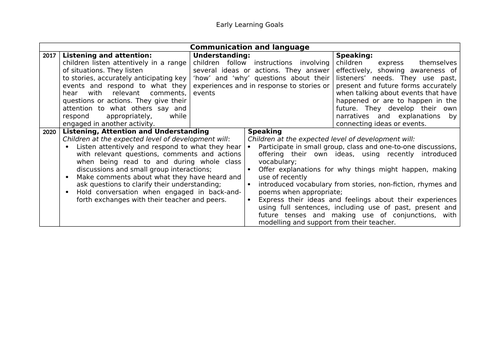 With the new guidance for the EYFS, I made a ELG's comparison sheet and table for each area of learning, putting each statement into it's own section. I know there's an emphasis on not keeping observations etc, however I have found this useful for those children with additional needs. It's helped to highlight what they can do and what their next steps are.