PE & Business Resource Bank
Providing P.E and Business resources to the Education community.
34Uploads
3k+Views
731Downloads
Providing P.E and Business resources to the Education community. • In groups of 3-4. • They are to look at the product, and work together to think of extension strategies of the product to stop that product from going into decline • Can either do 10 minute rotations per product or allow enough time to spend on one product and coming up with all extension strategies • I allowed them to present their extension strategies and explain why they felt those strategies would work. • I gave a prize for: Best presentation. Best extension strategies (1 per strategy) Good task to get them in the habit of presenting their ideas (RO66) Exam Revision Lesson I delivered prior to the exam in January. Covers all topics and key knowledge they will need to know before the exam. Student received a D* in the exam. Unit 1 - Body Systems LO2 Revision Quiz All questions are past exam questions for students to answer. Unit 1 -Body Systems LO1 Revision Quiz. All Exam questions are from past exam papers Complete Lesson Resource for teaching Unit 17 LO3- LO5 (P5-P10, M3 & M4, D2). Including a breakdown of Tasks that meet the Unit Criteria Teaching PowerPoint to cover P1 task. Along with Case studies of Starbucks, Ford & Huawei. Breaks down the task into sections for students to complete. EDITABLE Can change and adapt cards to suit the needs of your students. Aim of the Game Pupils are to work in small groups Finding space within the area One at a time, they have to come to the middle and pick up a card, and take it back to their group They all have to perform the task that is on the card as a group Once finished, someone else returns the card and picks up another card And so on. Pearson Edexcel GCSE Topic 1.1. Copy of every lesson that I have delivered on topic 1.1. Editable Game of Who wants to be a millionaire, covers LO1 exam questions and can be editted to feature other LO's. Leadership Passport to encourage leadership within school. Prizes once they complete Bronze, Silver & Gold. Great way to link this with School Games Organiser to help run and deliver tournaments to Primary Schools. RO51 LO2 Revision. Covers the content required for LO2, with Past exam Questions Teaching PowerPoint & Business examples for P2.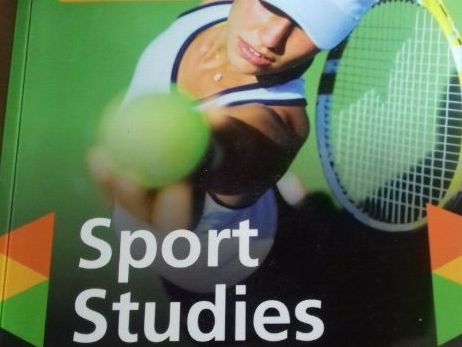 Moderator feedback to help with understanding MB3 Criteria and marking coursework. Editable 20 week plan document for delivering Sport studies. Guide for Teachers who are teaching the subject with lesson details, moderation dates and deadlines included. Covers Topic 3.2- The components of fitness in basketball and helps them understand which components are more important in a game of basketball through 5 basketball (components of fitness) stations. This lesson can lead to fitness testing and introducing how to fitness test for the main components of fitness in basketball. Covers Topic 3.6: Effective use of warm up and cool down. Fun and engaging lesson with good tasks to help with Assessment for Learning (AFL). Template of 4 week food plan for students to apply understanding of food groups to come up with a 4 week food plan. Students can create this plan to suit their weight goals e.g. high protein meal plan for those who wish to gain muscle mass etc. For an extension I asked students to create a workout plan to go alongside their food plan. Fantasy Football League- I've set this up for my Year 8's (top set) who will be assessed on their leadership. Set this up as something to promote competition between the group. Ideal Reflection table to help evidence you are meeting teaching standards within your lesson. An ideal resource for PGCE and NQT's to help reflect and adapt their teaching.