6Uploads
996Views
532Downloads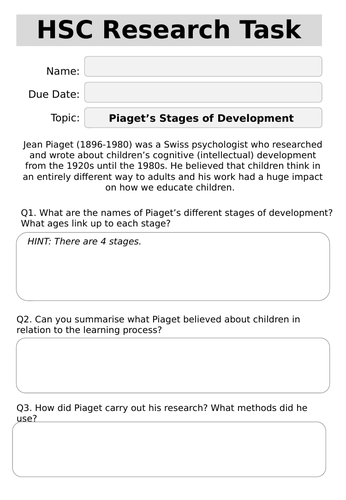 Homework or class worksheet which encourages learners to research Piaget's child development theory.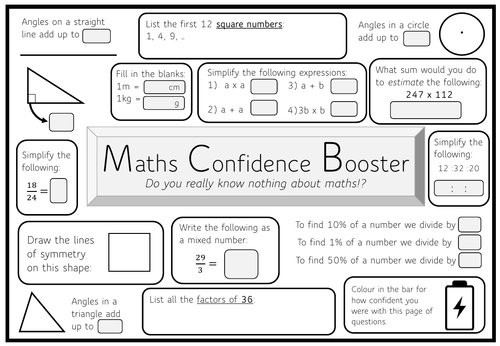 This can be used as a revision tool or used as an activity at the start of the year after the summer holidays to get pupils back into the swing of things. It focuses on the basic facts and skills that underpin many of the GCSE topics.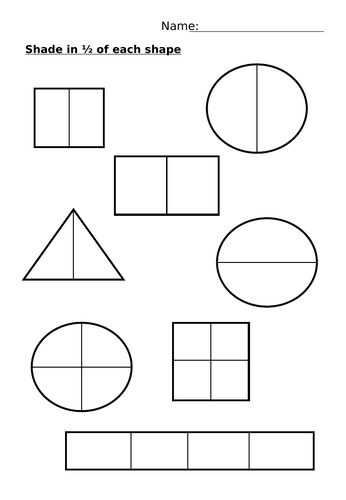 KS1 National Curriculum: Recognise 1/2 and 1/4 of something. Shade in 1/2 and 1/4 of each shape.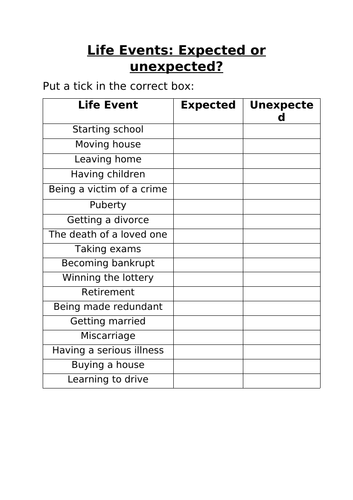 Quick worksheet activity. Students can work in pairs to discuss if each life event is expected or unexpected.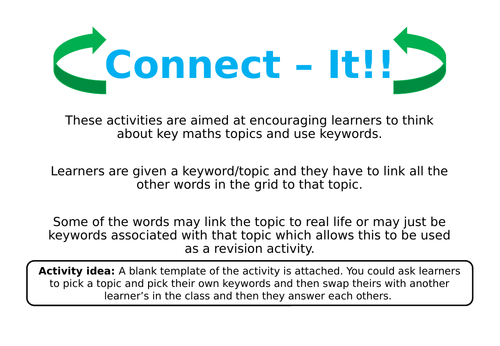 These activities are aimed at encouraging learners to think about key maths topics and use keywords. Learners are given a keyword/topic and they have to link all the other words in the grid to that topic. Some of the words may link the topic to real life or may just be keywords associated with that topic which allows this to be used as a revision activity.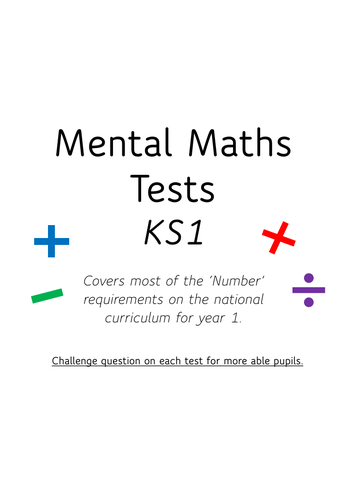 Mental maths tests that cover many aspects of the Year 1 National Curriculum.