JMn Shop
Science (KS3) and Chemistry (KS4 & KS5) resources.
2Uploads
35k+Views
4k+Downloads
Science (KS3) and Chemistry (KS4 & KS5) resources.
A KS3 worksheet about balanced and unbalanced forces through the medium of ducks. Full solutions included along with some mildly entertaining pictures.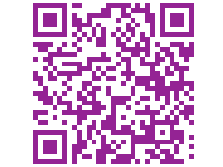 Designed for AQA GCSE Chemistry Trilogy (Double Award or Triple Award) new specification. Links to the specification topic number 7 - Carbon Compounds as Fuels and Feedstock (mostly from the old specification topics Crude Oil and Chemistry of Crude Oil). I am sure that it would also link to any specification requiring knowledge of crude oil, alkanes, alkenes etc. 21 QR codes and separate list of questions with answers (to save you scanning them all yourself!). There are many ways to do this activity. If you have time, put them around the lab/room/corridors/field and set up a treasure hunt. Alternatively, students can simply scan QR codes laid around the room as a revision circus. I have also used this with a class simply as a different way of getting them to answer what would otherwise be a worksheet (it's much less paper, more effort for them to write the questions out and they seem to really engage with it). Questions cover alkanes, alkenes, alcohols and carboxylic acids. Easy to chop out any questions you do not wish to use or have not covered yet.