Uncomplicated Chemistry
Chemistry teacher trying my best to make simple Chemistry resources which make topics easier to understand!
22Uploads
3k+Views
2k+Downloads
Chemistry teacher trying my best to make simple Chemistry resources which make topics easier to understand!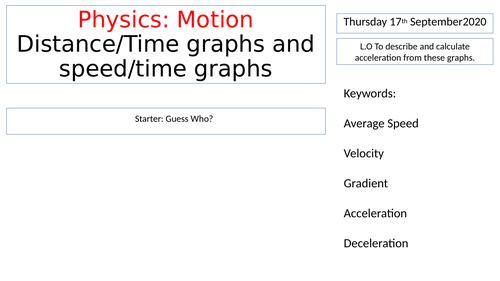 This is a mixture of different slides from myself and others put together by me. Please review :) Enjoy!
This is a resource to help students grasp the main parts of separating mixtures: Filtration, evaporation, crystallisation and simple distillation. I use this where I demo and as students to fill in gaps either during or after the demo. I have included two options, with and without the first letter, first letter is useful for EAL students. Answers included.
There are a total of four different slides of retrieval practice challenges, are all made by me but the format is taken from Kate Jones book Retrieval practice , I use them at the start of the lesson, kids love it and find them especially helpful with the answers. Also brilliant for revision. ANSWERS ARE INCLUDED.
Mixture of retrieval starters for Year 10 Chemistry (C1,C2,C3) Guess the keyword, questions, fill the gaps, Venn diagrams, retrieval grids, true or false statements and anagrams with definitions- ANSWERS INCLUDED.- Total of 10 high quality starters for focus and retrieval.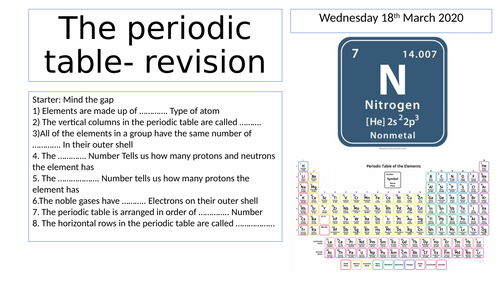 A basic revision lesson on the periodic table- some slides taken from others for the pictures.
A revision lesson/lessons on Unit 8- The Earth which is part of the International Cambridge program for Year 7. All constructive feedback is welcome :)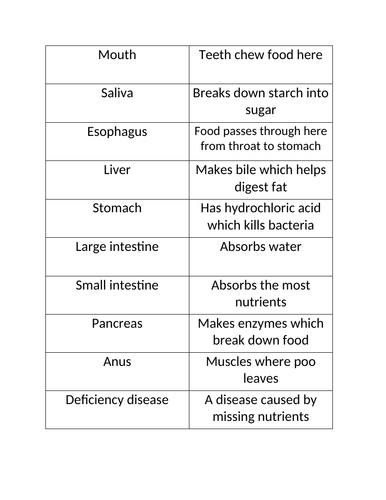 Simple matching activity for keywords in digestion- could make it a game and give each student a card and they have to find their matching partner or just a card sort.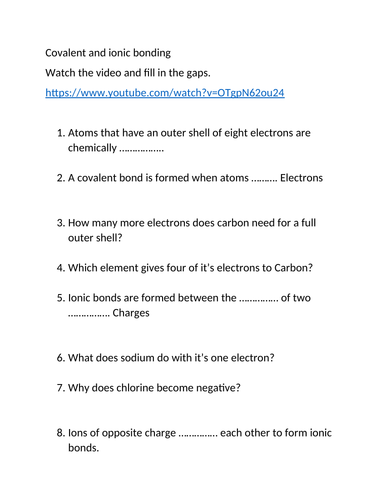 Students watch the video on covalent and ionic bonds given on the worksheet and fill in the gaps as they watch.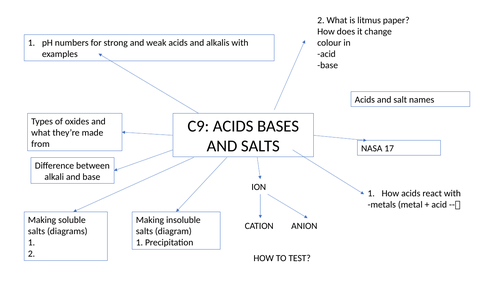 This is a basic template for students to use to create a mind map on unit 9: IGCSE Chemistry- Can be adapted for other curriculums.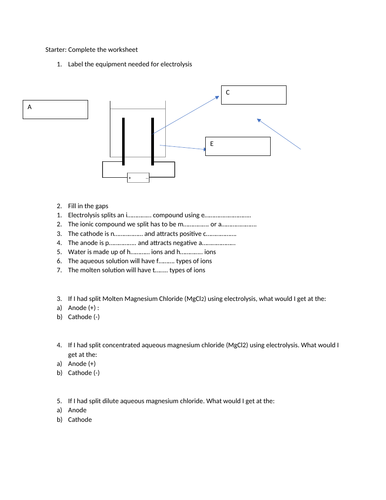 Made by myself- different types of starters you can use when teaching KS4 electrolysis. (Spot the mistakes, fill in the gaps with labeling and matching activities) All answers are included. Constructive feedback welcome :)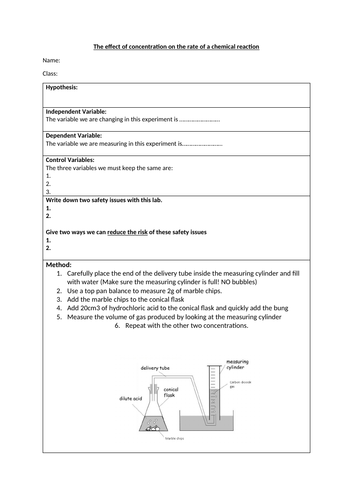 Can use these when doing a rates of reactions lab- includes temperature, surface area and concentration.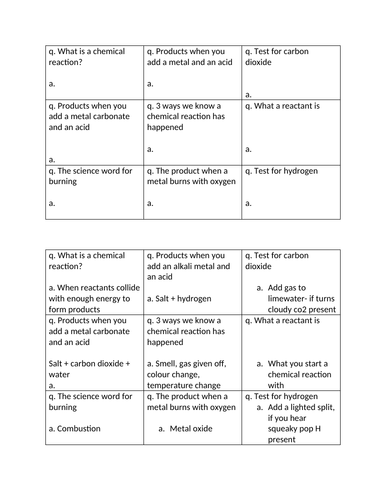 Hand out at the start or end of the lesson, students must find someone with the answer and get them to tell it while they write it down, the kids like to sign with their signature too.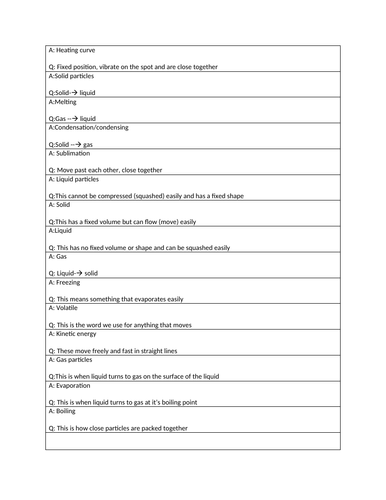 Cut the paper into the pieces and give one to every student, one person starts and then the person with the answer must stand up read the answer then read their question. You can add a timer to make it more fun.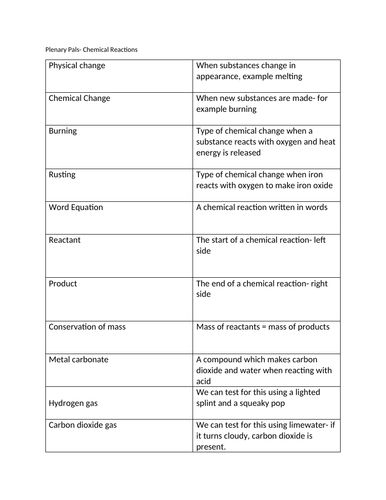 Can be used for starter or plenary, you can either cut them up and get them to sort or cut then and give each student one then they have to find their partner.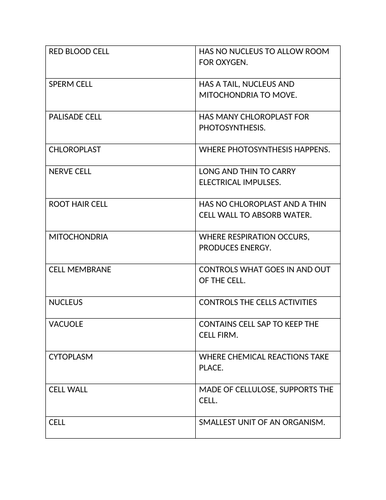 Keywords for cell/specialised cells. Can cut out and make into a card sort or give each student a card and let them find their matching partner :)