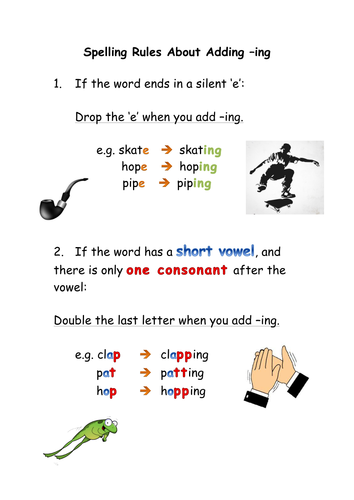 A walkthrough of the three main spelling rules for adding '-ing' to words.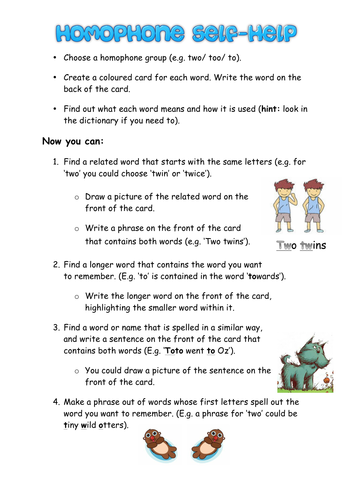 A guide for students to help themselves to remember the differences between common homophones. Includes a range of memory techniques and a fun test at the end.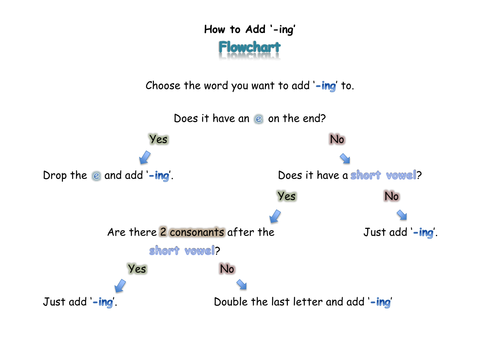 A flowchart for students to use to decide what they need to do when adding '-ing' to a word. After practising with this flowchart, they should eventually internalise the process and apply it automatically when adding '-ing' to any word.