Jump_into_learning's Shop
Resources available from languages, history and art!
31Uploads
6k+Views
331Downloads
Resources available from languages, history and art!
Bundle includes help pack for two books for paper 2. vocab, example essay and valuable resources available.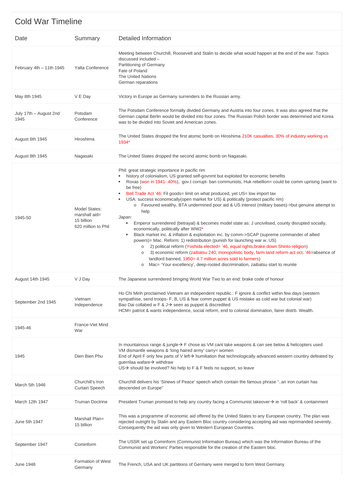 Highly detailed Cold War in Asia timeline, including synopsis of events that happened.
3 A-Level essays of A* quality on the book Kiffe Kiffe Demain & the film La Haine.
A* sample essay of A2/ A-Level Art Essay, which goes alongside coursework. This student focuses on the theme of sunlight and researches into historic and contemporary artists throughly. Exam board: AQA
Resource for vocabulary for Russian A-Level. Includes for the followig themes: Human rights Work Education Adjectives Phrases Envrionment Drugs Health
A* student's "Kiffe Kiffe Demain" French essay from A-Level. Can also be used for AS French.
Includes independent research project example and example speaking questions used in preparation for speaking exam. Student received A*.
These are speaking exam practice questions students are able to use in preparation for speaking exams, as well as for understanding the subject. All topics from Edexcel board included. Resource quite long, 9 pages.
Context page for A2 Fashion and Textiles course for AQA. Explores the connections between art, a designer's inspiration, and fashion.
This is a starter pack and a guide for the A-Level Russian essays for Pikovaya Dama/ The Cherry Orchard. It includes characters, a summary, quotations, sample essay questions and a high level example essay. Great for A-Level students beginning to analyse this novella and practice essay structured writing. (7 page document)
Sample AS level speaking questions and answers. Good for able students, who wish to see how to most effectively answer in the speaking test. *please note all Q except music are completed
Sample of A* student's individual research project (IRP) for French A-Level. Topic focuses on the Impressionist movement; includes preliminary, secondary and final stages of research and speech.
Real speaking presentation from student, who achieved an A* in 2019 A-Level Examinations on the Edexcel exam board. Actual oral presentation and articles available. Subject is on Saint Petersburg and its cultural value in Russia.
Research surrounding the Punk movement and how it is still inspiring designers today. Can be used from KS3, GCSE to A-Level for inspiration and greater knowledge of fashion through the ages.
Important & fancy phrases for A-Level/ AS & high achieving GCSE french students.
"La Haine" fact file for A-Level/ AS level French students. Includes main themes and character descriptions.
Sample A-Level & AS speaking questions. Questions partly answered, allowing students to finish and practice their formulations of questions.