5Uploads
855Views
502Downloads
This pack includes: Red, yellow, blue and green zone headers 'When I am in the ___ zone I can'… posters 'How do you feel?' Zone posters These are all colour coded and are symbolised for ease. They work extremely well for SEND children of all ages because you can be used in conjunction with appropriate images, such as Inside Out characters for younger children.
Noise monitor display that can be used to indicate noise levels within classrooms and learning spaces. Includes the poster and arrow for indicator. Has been used in a classroom effectively as well as on individual desks in SEND classrooms so students can see which level is appropriate at all times.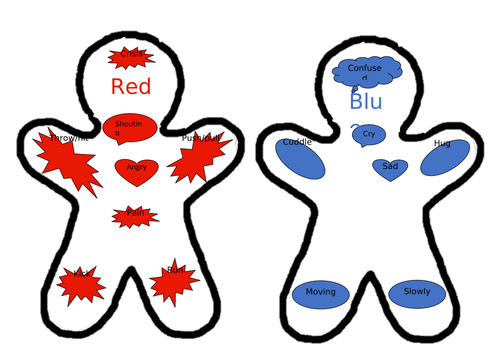 Body mapping dolls can be used in a variety of ways and have been very successful with SEND students. Works very well alongside the Zones of Regulation display pack available.
• I can explore the imagery used within each poem. • I can explore two poems in relation to the way they use and do not use rhyme schemes. 1 lesson based around identifying imagery within poetry, language that is used to create this and evoke emotions within the reader as well as identifying basic rhyming schemes. This lesson has been used with age groups as young as year 3, SEN students and KS3 students as a recap.
Sorting and matching exercise designed to support students learning and retention surrounding the prefixes dis-, super-, auto-, anti-, pre-, sub-, il-, inter-, re-, under-, over-, mis- and un-. They are symbolised using widgit so are great for more visual learners. All you need to do is cut the prefix away from the images and mix these up.