53Uploads
9k+Views
7k+Downloads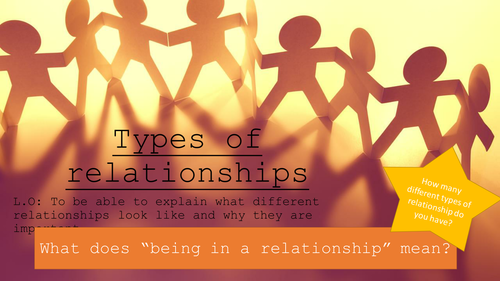 A lesson looking at types of relationships, ideal for a year 7 SRE lesson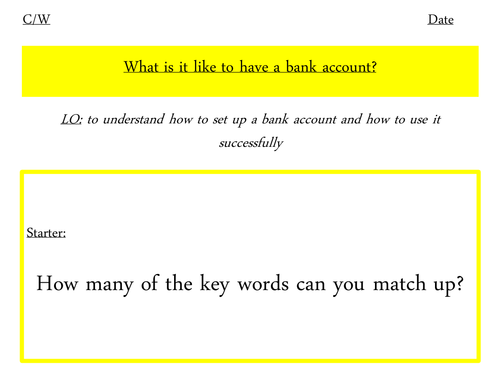 A lesson introducing different bank accounts, based on a resource pack by Barclays. Aimed at year 7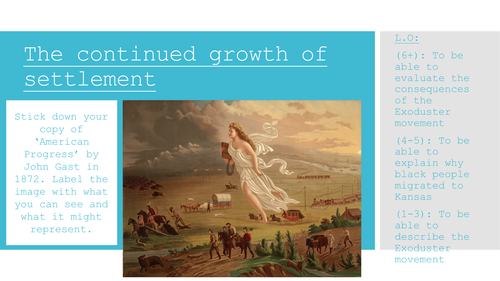 2 lessons looking at how settlement changed in the final part of this module. Clips are hyperlinked and exam questions included (with mark schemes).
3 lessons for the start of a year 7 SRE scheme of work: 1. Relationships 2. Friendships 3. Equality
A booklet which looks at each style of exam question on the Edexcel History specification. Alongside suggested timings, each question the following information: introduction to the question how to gain marks example question suggested structure things to remember It is based on the options that I teach, but it would be easy to change to other units.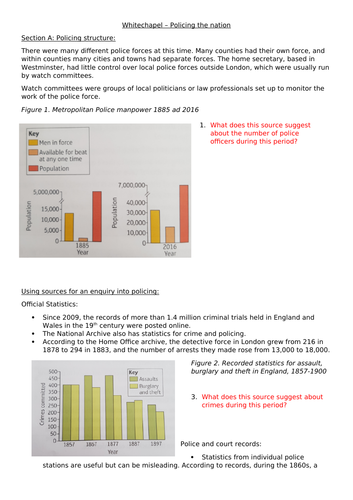 I produced this booklet when I was running out of time with my year 11s, it allowed them to complete a large proportion of the Whitechapel element of Paper 1 as flipped learning and meant that we could focus on Exam structure and technique in lessons.
A collection of lessons for a year 7 module about 1066. Lots of activities and clear powerpoints. Work sheets and activities are easy to run and are in open dyslexic font. 1. What was life like in Medieval England? 2. Who will be the next king of England? 3. Who will be the next king of England? 4. Why did William win the Battle of Hastings? 5. Did luck or skill play a larger part in William's victory? 6. Assessment 7. What problems did William face? 8. Castles in Medieval England 9. The Doomsday book PLEASE REVIEW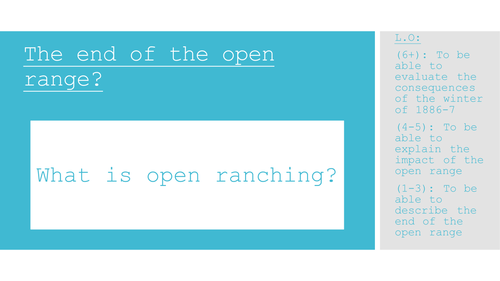 A lesson looking at the reasons for the end of the Open Range and considering the impact that this had on cowboys.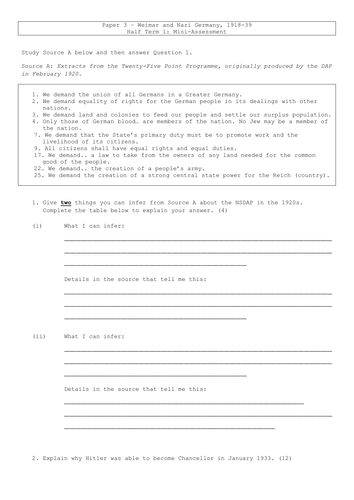 Assessments and Markschemes. Feedback lessons also included for 2 of the 3.
A lesson looking at the difficulties that can be found in friendships. Ideal for year 7 SRE.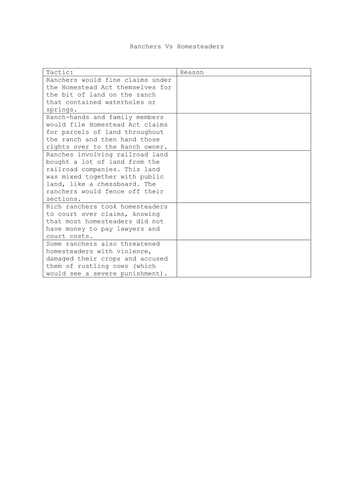 A lesson looking at the rivalry between the homesteaders and the ranchers. Includes an exam question about the impact of the ranches.
This lesson looks at both simple and compound interest and has a number of activities from board work as well as my own activities.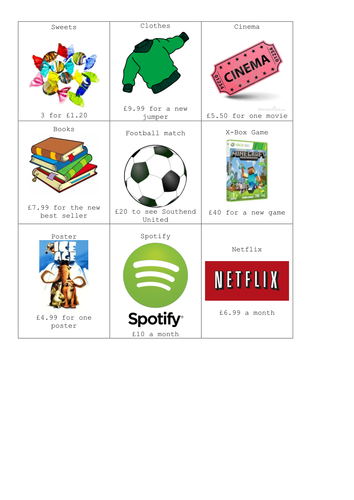 A lesson asking students to prioritise spending, thinking both as an adult and a child. Diamond 9 activities included.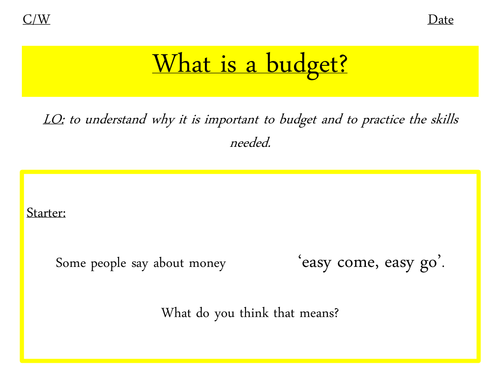 A lesson looking at budgeting for year 7s. Lots of basic ideas, some resources have been put onto the ppt from other sources.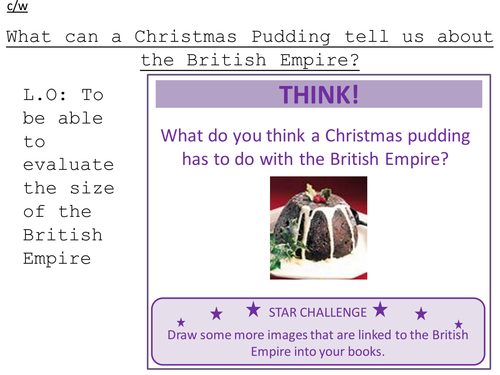 A lesson aimed at year 8 students which acts as an introduction to the British Empire by looking at the ingredients of a Christmas pudding.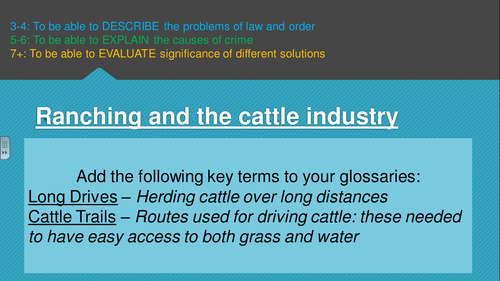 A lesson that looks at the major factors encouraging ranching on the Plains. The lesson includes a clip from Timelines TV and numerous information sheets about the different factors which can then be put on to a timeline (provided). There is also an exam question, with structure and mark scheme.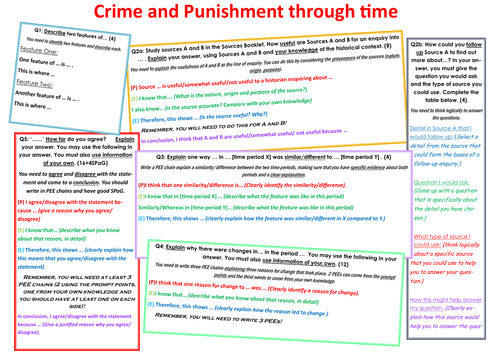 A sheet with sentence starters and structures for Crime and Punishment Paper 1 Edexcel.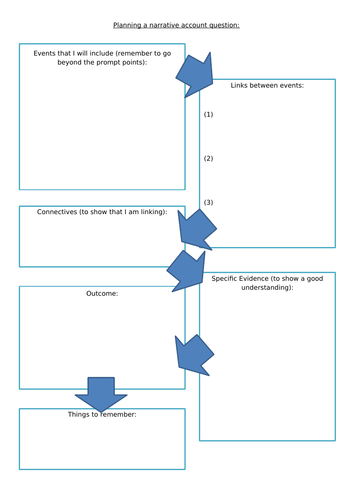 A planning sheet for narrative account questions on the Edexcel (9-1) Depth studies e.g. The American West.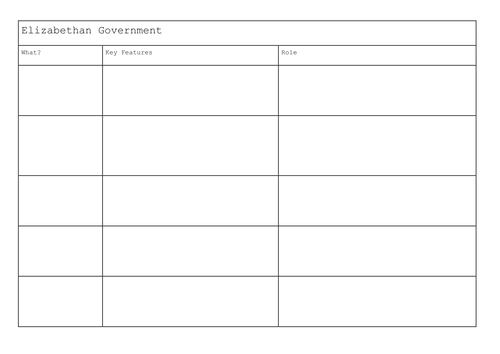 A lesson on Elizabethan society and government using the Pearson textbook.