Lenny Michaell's Shop
Science and Biology resources that support teachers to plan, add some fun, differentiate and help with collaboration
61Uploads
31k+Views
7k+Downloads
Science and Biology resources that support teachers to plan, add some fun, differentiate and help with collaboration
Get a fun differentiated activity worksheet for students independent learning on Vitamin and Mineral deficiency in the GCSE, AQA and IGCSE Biology syllabus. On completion, easily convert the worksheet to notes for revision. The activity requires 4 files: A picture table activity. Differentiated worksheets - a) A coloured pictorial activity worksheet. b)Two activity worksheet. c) An activity worksheet for lower ability students. Get this resource now!, reuse for your revision, notes and classroom tasks bank. It is available in pdf format.
Lesson plan that shows the starter, activities, plenary, AFL strategies for the topic on Cell organelles. It show where to include collaboration, creativity and assessment. The supporting files are available on TES.
Assess students understanding Diffusion, Osmosis, Active transport, Movement of Molecules. Help students remember KEYWORDS and increase the use of more words. Year 10 or 11 students doing GCSE or IGCSE Biology will find it more appropriate. :: How to Use the resource. 1. Divide the class into 2 groups that will compete against each other. 2. Students choose a peer from their group who will guess the KEYWORD on the board. 3. May take about 20 minutes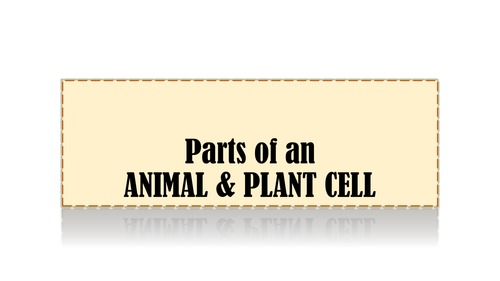 Year 10 and 11 IGCSE Biology on organelles on a Plant and Animal cells. PRESENTATION to compare Drawings between animals and plant cell organelles. Good for teaching.
A lesson plan A powerpoint An activity worksheet A starter anagram Great collection of resources to help you have such an exciting lesson.
Part 1 of a series of activity worksheets designed for students who are sitting the AQA, CIE, CAIE GCE, GCSE or IGCSE Biology . There is a specific worksheet for: • Action of phagocytes • Action of lymphocytes • Antibody structure and function. • Types of immunity The worksheets have been designed to support students with the content of the curriculum and provide them with lots of fun differentiated learning activities. Within the activities there is: • An overview of the different leaning objectives • A matching activity • A individual or group research activity • A drawing tasks If you like my resources and find them useful please leave a review.
Activity work on vertebrates and invertebrates. A research sheet on Carl Linnaeus as homework.
A lesson plan on the 7 characteristics of living things which includes easy directions on - Cooperative learning activities Differentiated activities How to do your assessment for learning (AFL) Lesson timing. Plenary Duration of this lesson : 1 hour. Supporting resources Full Lesson powerpoint Identify activity worksheet Misconception group worksheet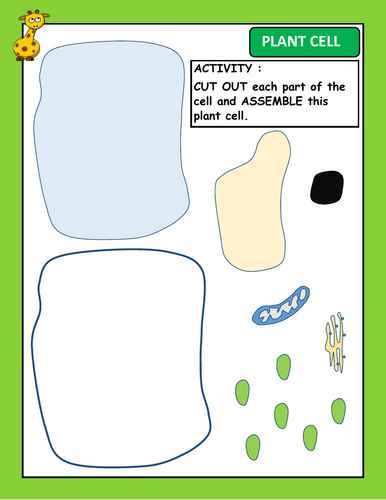 Nice engaging activity! Learners will enjoy cutting the parts out and try to fit them all in the cell. Helps learner build up on the additional parts included in KS4.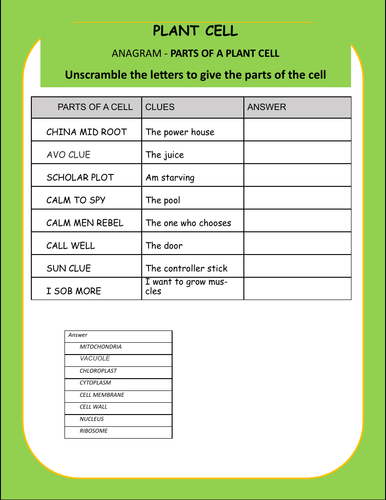 A nice anagram. My students were excited to do the activities. It stretches students to check in their textbooks and collaborate to complete the task. A nice introduction to the topic on CELLS and organelles.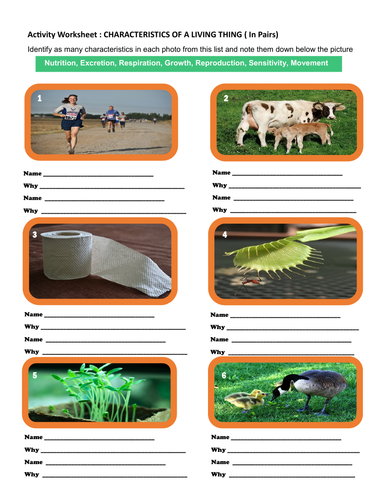 My students loved it! I loved how it triggered group discussions that engaged students on the 7 Characteristics of Living things. Paired or Group Worksheet It will expose misconceptions students have on respiration - breathing, excretion - egestion etc. Great teaching resources that helps students stretch their understanding. Helps students apply their knowledge at the beginning of the syllabus.
This worksheets can be used in a Biology or Science lesson to extend learning for high ability learners. This is a follow up worksheet from the Introduction Worksheet No. 1. It covers the objective on how the enzymes work and what makes them specific to one substrate.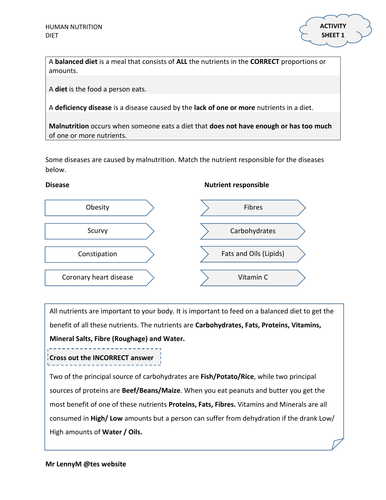 This is a fun worksheet you can use as a starter, activity worksheet or assessment on the topic of diet. It can be used as a shortcut for making notes.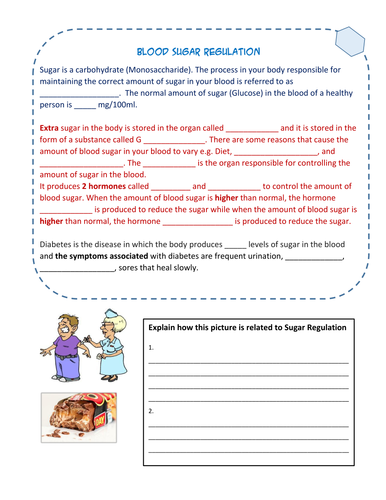 This is a great worksheet activity for Year 10 -11 students that gives a lot of notes with a fill in section that provides opportunity for great ASSESSMENT and RESEARCH. It gives a section for summary reflection on the topic on Homeostasis.
Worksheet for GCSE, IGCSE on the topic on Enzymes. It helps students understand what an enzyme is and the conditions that enzymes prefer. It can be used for as a main task during a lesson, plenary or assessment.
Homework sheet to help students carry out research on Alexander Fleming. Perfect research when covering the topic - Microbes and Disease.
Homework sheet to help students carry out research on Carl Linnaeus. Perfect research when covering the topic - Classification.
Homework sheet to help students carry out research on Charles Darwin. Perfect research when covering the topic - Inheritance.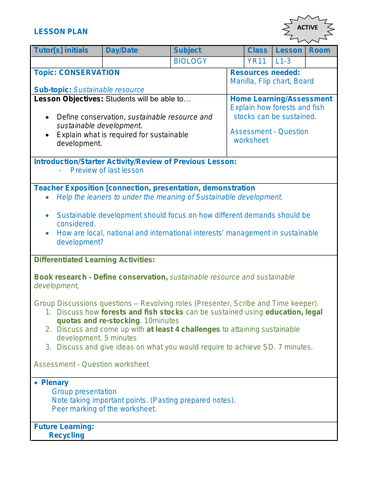 This is a Lesson plan on the topic on Conservation. It focuses on the sub topic Sustainable Development. It involves active learning tasks and suggestions of important resources.