6Uploads
3k+Views
6k+Downloads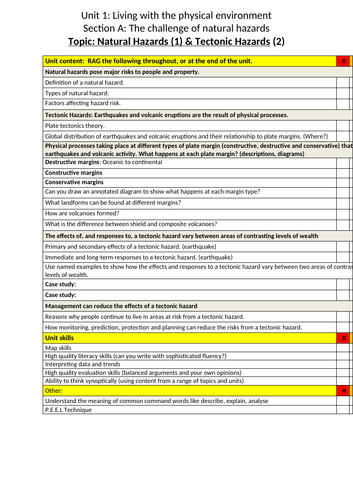 Learning checklists for all topics in AQA Geography Tectonics (earthquakes not volcanoes) Weather Hazards Climate Change The Living World Ecosystems (TRFs) Cold Environments River Landscapes in the UK Glacial Landscapes in the UK Urban Issues and Challenges (Bristol) Changing Economic World Resource Management Water as a resource Skills Adaptable for your case studies and choices as most just require a few words changes!
A great resource for lunch clubs or revision activities. 40 earthquake case study cards that can be printed double-sided for the full effect. Categories include: GDP of the country Richter Scale Death Toll Damage in $ Secondary effects (could decide as a group what is more damaging)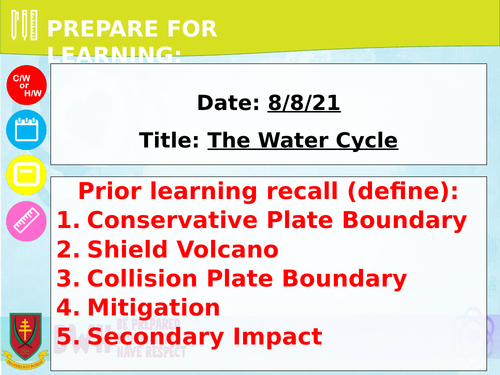 8+ lessons created that are supported by my free work booklet Success Criteria, various tasks, exam technique and PLC links Enjoy
A great activity for lunch clubs or as a revision tool. 48 cards that can be printed double-sided to give the effect of the game. Categories include: Saffir-Simpson Category Highest recorded wind speeds Death toll Damage in $
A great game for lunchtime clubs or as a revision activity for younger students. This game teaches students about the damage a tropical storm can create and the primary and secondary effects of destroying places like a police station, an airport and a sports stadium.
Can be used as homework or as a home learning booklet, all lessons have links to help the students with completing the worksheets. River processes (erosion, transportation and deposition) Water Cycle Drainage Basin Waterfalls Meanders and Oxbow Lakes Flooding in Bangladesh Also a video and video notes worksheet.