Mark Molloy's Shop
I enjoy making and using enjoyable, interactive activities for lessons, clubs & assemblies. ...please do leave feedback!
50Uploads
54k+Views
32k+Downloads
I enjoy making and using enjoyable, interactive activities for lessons, clubs & assemblies. ...please do leave feedback!

Create your own hangman game to use in all kinds of lessons for keywords, phrases, quizzes etc. There is one simple PowerPoint slide that you can copy and paste for as many games as you need. It only require some short prep to use - just drag and drop the black lowercase (sassoon primary) letters onto the white box and you're ready to go! During the lesson, play the slideshow and as kids shout out letters - click on the corresponding blue tile and watch the black letter spin in! If the letter is missing, click where the hangman is and the next consequence stage animates in. EDIT: Added a second PPT file - A Capital Letter version (both versions included in this one purchase) You can check out more info & screenshots at: https://markmolloyresources.wordpress.com/2017/03/13/hangman/

A fun general knowledge quiz in PowerPoint. Consisting of 5 rounds and 3 bonus puzzles. The rounds are: Disney & Marvel: Name the character picture questions (8pts) Puzzle 1: Maze (1pt) Animals & Nature: Two questions, and Three zoomed in animal pictures (5pts) Puzzle 2: Animal Wordsearch: 15 animals to find in 5 minutes, with a timer (15pts) Geography: Name the five countries on the map, then three questions (8pts) Puzzle 3: Counting balloons animation game (3pts) Chocolate: Name the five chocolate bars (5pts) Space: Five Questions (5pts) (I've added 3 example sides in the preview)

This is a set of 15 Easter signs to hunt for: 5 Famous faces (Ant & Dec / Usain Bolt / Elsa / The Queen / Iron Man), 5 Easter puns, & 5 answers to Easter Questions. Also included is an answer sheet. The signs are all on separate A4 PDFs - each picture in the middle of the sheet is above A5 size. I suggest printing all 15, laminating them (weather proof), then attaching a stick to the back (I used plant labels) so they can be stuck into the ground. To give it a bit more weight I also stuck some card from a recycled box to the reverse. I used this as part of an Easter Egg hunt for KS1 & KS2. Included in the files is a photograph of all 15 pictures so you can preview the whole set before purchasing (I laminated mine so a couple have light reflecting off them)! Enjoy! :)

A small & quick puzzle I used as a filler. What are the titles of the 7 Christmas songs shown in Emoji? The 'pack' includes the 7 songs as individual PNG files, and 1 PDF file of them all. Enjoy!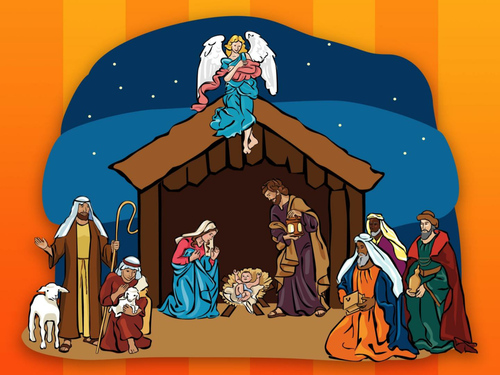 An outline for a whole school assembly for Primary school - Collective Worship. One I did for the first week of advent, but can be easily adapted for any week in December. Using the Bible passage Isaiah 9 (God's Son, The prince of peace, The king).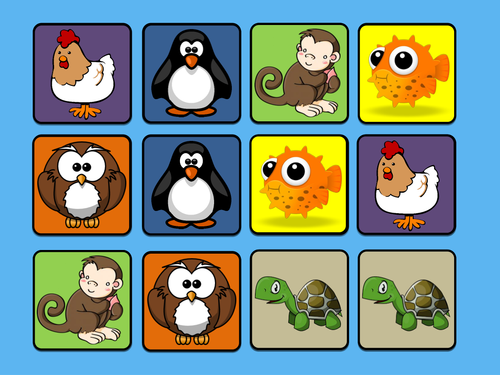 The classic game of pairs. One click reveals the picture, and second click hides it again.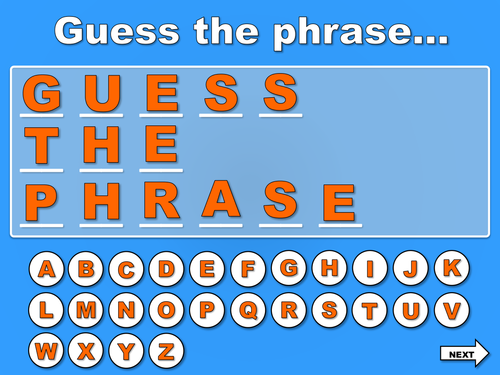 Create your own keyword guessing game. Kids pick a letter, click it on the screen and any matches will appear in your chosen key phrase. (It is similar to hangman, but there is no hanging-man or consequences for a wrong guess - sadly PowerPoint can't do that!) Zoom out of the slide to see full instructions on how to create your own game. Please note: Depending on your version of PPT the font may change slightly - but you can easily draw a selection box around everything and change the font if needed.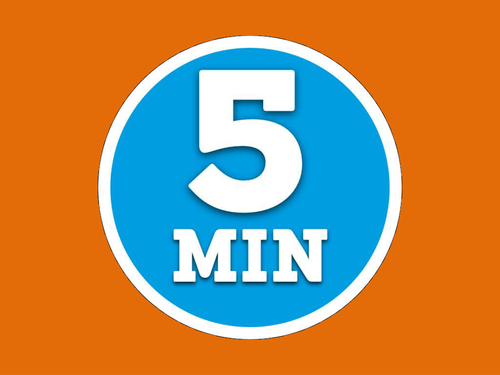 The 'pack' includes four PowerPoint presentations: Two of them are full screen timers - either 30 seconds OR 5 minutes. The other two are corner timers - again either 30 seconds OR 5 minutes. The 5 minute timers: The circles containing 5, 4, 3, 2, 1 minutes don't count seconds, instead they will slowly rotate for 1 minute. When the time is down to 30 seconds it will spin each second. The 30 second timers exit spin, one per second. The timer has a transparent surround, meaning that the orange background can safely be changed to any colour or any lesson. More info and screenshots can be found at: https://markmolloyresources.wordpress.com/2017/03/13/powerpoint-timers/

A fun Christmas Quiz consisting of 6 rounds with 40 questions in total. The six rounds are: Christmas movies (8 questions), Christmas anagrams (6), Celebrity pictures with Santa disguises (8), Christmas music (5), Christmas chocolate (6), and a Memory picture round (7). It's a slight alternative to the 'pub-quiz' or multiple choice style. The 'pack' consists of: A well designed PowerPoint presentation (in 2 halves due to file size), a blank question sheet, and a filled in answer sheet.

Children can pick one of four cars to 'back'. The cars then race across the screen and come first, second or third. This can be used as a quick and fun way to pick which group or child 'goes first', or perhaps as a quick starter to refocus children.

Three CVC activities - Snakes and ladders, Dominoes and Puzzle Pictures!

An activity to help with ordering from 0-10 or 0-20. Simply cut out all the pieces and encourage children to rearrange the sections to make a rocket. There are two zip files: The first contains an A4 and an A3 copy of the rocket to cut out (as on the cover image). The second contains an A4 and A3 copy of the rocket made - to print out and display.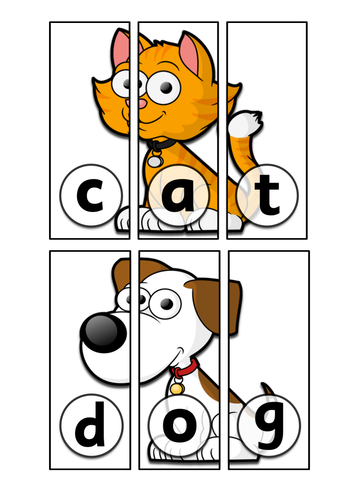 Kids match together the picture and letters to complete the 3 piece puzzle. There are 10 different CVC picture puzzles. Print the pdf, cut out the paper strips. (I have uploaded other CVC games & activities)

Read the CVC word and jump to the picture, with snakes and ladders. This 'pack' includes: An A4 and A3 pdf version of the board. An A4 and A3 pdf BLANK version of the board - with just the numbers, snakes and ladders. A blank picture (png) version of the board; so that you can easily import it into Word, then using text boxes - add in your own words and pictures.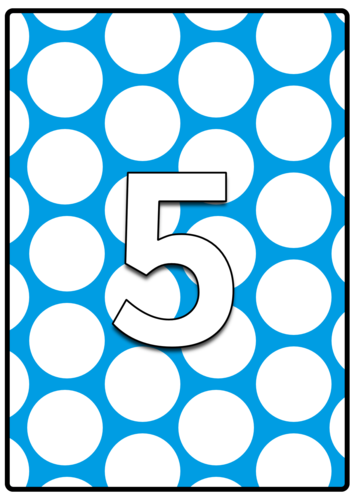 Three sets of A6 numbers from 0 to 20 . Blue spots, Orange stripes and Green checks.

The 'pack' includes 12 separate A4 PDF Caterpillars of the following: Pink - ai (word = Rain) Brown - air (word = Hairy) Green - ar (word = Card) Rainbow - ear (word = Beard) Red - ee (word = Deep) Orange - igh (word = Night) Silver - oa (word = Boat) Turquoise - oi (word = Coin) Yellow - oo (word = Moon) Blue - or (word = Fork) Purple - ow (word = Snow) Teal - ur (word = Hurt) To be used as part of Phase 3: Letters and sounds, using all the vowel digraphs. Print off each of the pages, cut out the sections and children can rearrange them into the correct order.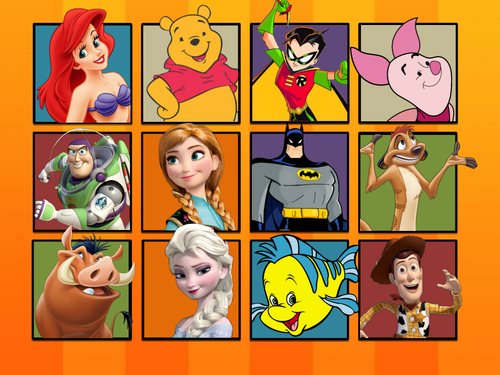 The classic game of pairs - One click on the number tile reveals the picture, a second click hides the picture. The first file is a Disney friends version - the aim is to pair together the friendships (e.g: Piglet & Pooh / Woody & Buzz / Batman & Robin). The second is a lego version - match the same minifigures. Both files have three reshuffled 'games' ready to go. Please note: If you want to make more: Move the picture and the number tile together - then just retype the number. If you move just the picture then the animation triggers won't function properly.

Here are some PNGs of lego mini-figures (I photographed) for a lego themed children's club. The zip file contains: 4 lego flag pictures (Blue, Green, Red, Yellow) and 4 team figures holding a coloured flag (Knight, Ninja, Pirate, Spaceman).

Three sets of 0-9 Christmas themed numbers. Sets are: Christmas Wrapping, Christmas Tree & Snowy Scene. The 'pack' includes 3 zip files, with 10 PNG files within each. Each file is a A6 PNG file with a transparent background. Each can be easily printed straight, or imported & resized into a Word (or other) document or program - easily incorporated without having to remove the background colour.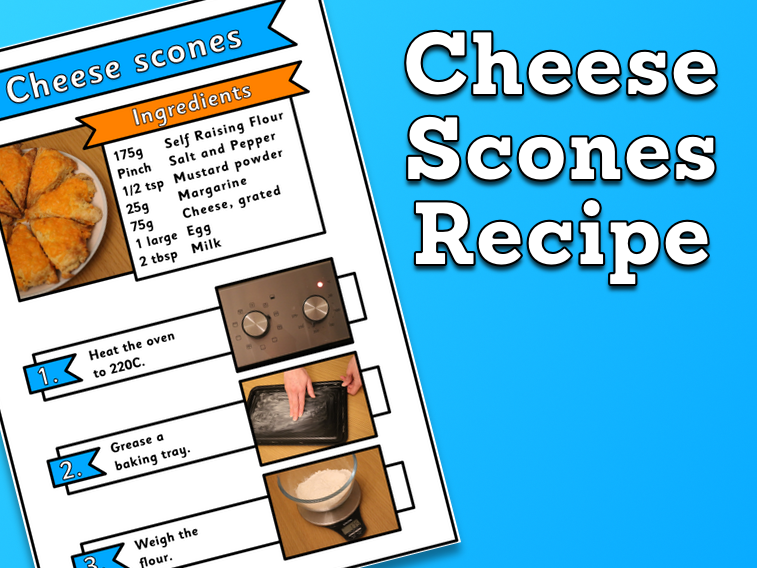 A simple step-by-step guide to making cheese scones. There are 18 steps in total with a photograph for each. The '.zip' file contains the 4 PDF sheets.