5Uploads
368Views
24Downloads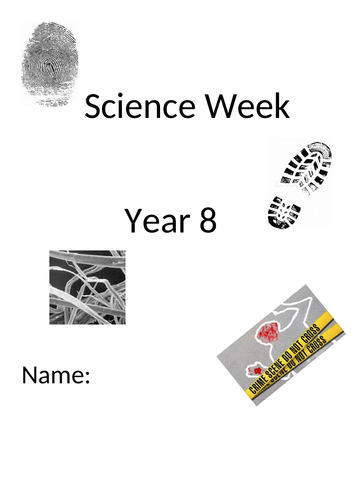 Resources to undertake a crime scene investigation. Includes introduction powerpoint with help sheets to analyse different pieces of evidence and a real-life crime scene investigation book written by a forensic scientist. Fully editable resources as word docs and ppt docs. This was used with a year 8 low ability class and a high ability class but can be adapted to suit any class, age or ability. Used for science week running over 4 lessons but can be reduced or made longer.
Knowledge organiser covering all apsects needed for AQA C6 Electrolysis topic. Preview has blanked some boxes out to avoid copyright My pupils found this really handy as it has all the key points of information in one place, summarised. They found it useful when answering questions. Contains both diagrams and writing, can be adapted to suit any class. Could also be changed to a revision mat for pupils to complete as part of a revision lesson for C6. Preview has blanked some boxes out to avoid copyright
KS3 lesson on the solar system, features links to careers (astronomer). Big question, learning objective and success criteria all included. Bell task, starter and activities all included and answers in the powerpoint. Includes practical activity to reiterate idea of terrestrial planets and gas giants, engaging and visualising activity for pupils. All resources needed are included in powerpoint or as separate document. Practical worksheet is included as a word doc to allow easy editing if needed. Includes exam question for review and extra information to challenge pupils.
KS3 chemistry knowledge organiser for chemistry topics. Linked to analytical chemist career. Can be used as a support document, as a revision resource or for pupils to consolidate their knowledge. Links to Activate KS3 chemistry.
Class marking feedback sheet with all the information boxes needed for pupils to progress.