10Uploads
145Views
5Downloads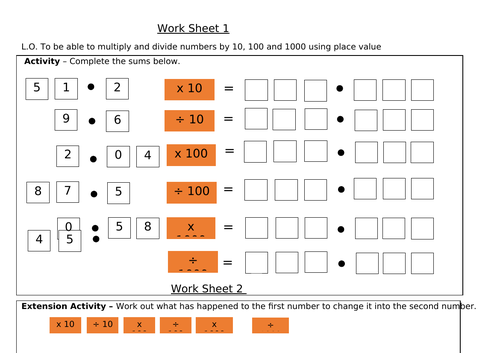 A worksheet for KS2 pupils learning to divide and multiply by 10, 100 & 1000. Brilliant for independence and showing progress.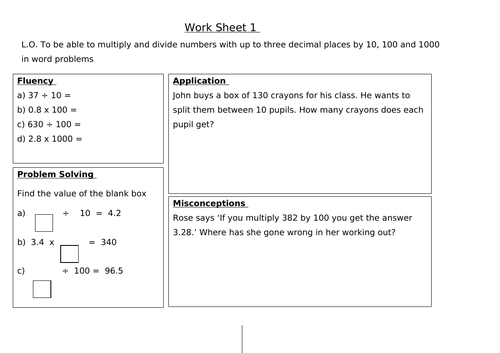 Multiplying and dividing by 10, 100 & 1000 worksheet. Aspects of fluency, problem solving and misconceptions included! Great to consolidate learning and get pupils used to all different types of questioning in Maths. Enjoy! WORD DOCUMENT SO CAN BE EDITED KS1 / KS2 (possibly KS3) Maths vocabulary poster - addition, subtraction, division and multiplication. Perfect for displaying and using in Maths observations to encourage pupils to start using specific vocab.