11Uploads
2k+Views
62Downloads

Lesson analysing 3 Jack the Ripper letters, with activities shown on powerpoint. Typed letters are on separate document. Starter and main activity included.

Battle of Hastings: Motte and bailey castle bingo sheets. Instructions included

A lesson and a worksheet about why William of Normandy won the Battle of Hastings in 1066. The lesson involves students filling out the sheet, which can then be used to produce a piece of writing in the next lesson.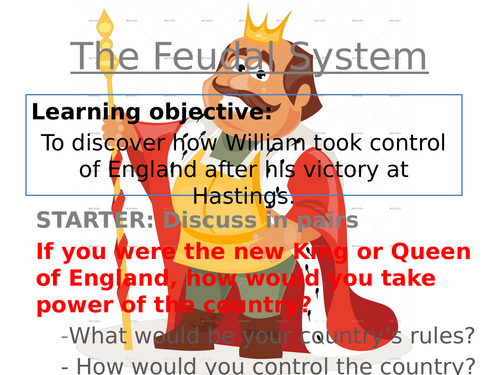 As part of the Battle of Hastings, the Feudal system was how King William gained control of England. This powerpoint includes a starter, a main task and an Extension task for higher ability students.

This is for Key stage 3 History, when studying the William the Conqueror topic. I read out the definitions of the words and students have to cross off words on their grids.