MissS1983's Shop
Just bits and pieces that could help...
10Uploads
162Views
96Downloads
Just bits and pieces that could help...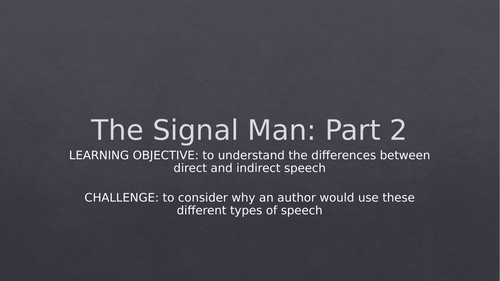 This is a 5-6 part SoW aimed at year 7 stepping up into year 8. This short unit looks at the conventions of ghost stories, how Dickens creates setting, direct and indirect speech and then planning & writing their own ghost story. There is also a summer holiday homework task, where there are 5 tasks of which students complete 2. Whilst this is only 5-6 lessons long, it could easily be extended.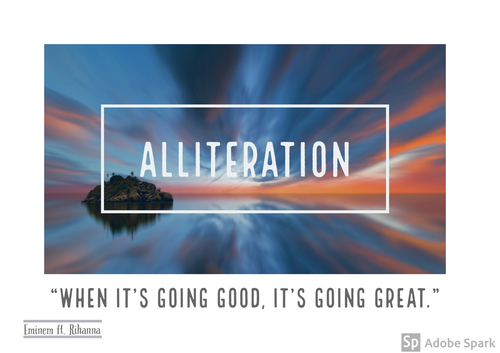 A set of 26 colourful posters presenting a range of language devices. Each language device is coupled with lyrics from a popular song that use this device. Each lyric is referenced to the artist - these are not my lyrics! These were made using Adobe Spark.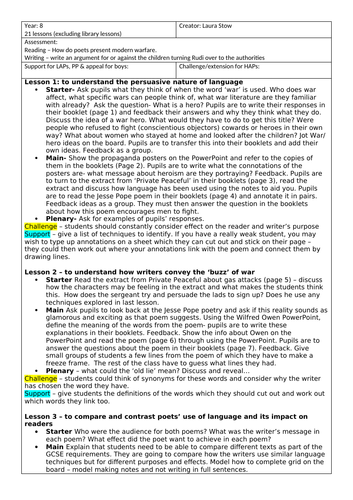 This is a unit I wrote a couple of years ago, aimed at building year 8s knowledge of poetry and narrative writing. This unit starts of by introducing WW1 propaganda and then leads into Wilfred Owen. The booklet then supports to teaching an analysis of The Machine Gunners, along with teaching skills of non-fiction writing such as diaries, newspapers and argumentative writing. This is a term's worth of work and broken up into 100 minute lessons. This could easily be adapted to fit 50 or 60 minute lessons. Additionally, I have attached the Take Away Homework that ran alongside the unit. I really enjoyed teaching this unit, the students also enjoyed it too.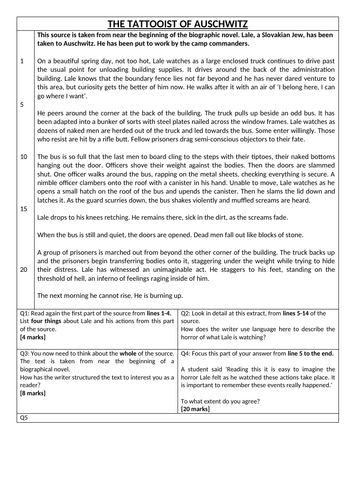 I've used the Mini Mock format another teacher has uploaded and created 8 more, using mock papers I have collected. These include: Fahrenheit 451 A Sunrise on the Veldt Shadows on the Nile Survival The Blind Assassin The Flowers Harry Potter and the Philosopher's Stone The Tattooist of Auschwitz I wrote this booklet, compiled of a range of resources and activities, when I taught AQA Macbeth two years ago. This is a comprehensive, 55 page, workbook to be used alongside teaching the text and designed to be used instead of an exercise book. This booklet was designed to teach to a mixed ability class and therefore has challenge tasks embedded but can also be taught to LAPs. Whilst tailored to AQA, this could easily be adapted to suit other exam boards.