110Uploads
39k+Views
2k+Downloads

Are you tired of scaffolding materials cluttering up your children's tables; a sound mat, a key word mat, a 100 square, pencil pots... Add some books, waterbottle and the occassional treasure found at lunch time and most children find it hard to contain all of this stuff to their tabletops. Well look no further - this A4 printable desk mat has all the prompts Year 1 children need to help encourage them to be more independent as they learn to write and record. The desk mat features - - entire alphabet in both lower and upper case print, - days of the week, - all the Year 1 Common Exception Words writers, - graphemes for Letters and Sounds phase 2 and 3 (complete with Jolly Phonics picture prompts), - a visual reminder of 'Super 6' for handwriting (Capital letters, listening for sounds, writing on the line, pre-cursive handwriting, finger spaces and full stops) - number 1-20 in numerals and words - a 100 square Never have untidy tables again!

These colorful frame inserts fit the IKEA TOLSBY 4" x 6" double frames. They are fully editable so you can create your own message, directions, or reminders!

Certificates for children who have achieved their pen license. Contains both US spelling (license) and UK spelling (licence)

Get your children talking about books with these book talk sentence starters. This product contains 14 pre-made speech bubbles and two title options ('Book Talk' or 'Text Talk'). All speech bubbles are full page and are black and white but can be printed on fun, bright card/paper if you choose!

Get your children talking about Maths with these maths sentence starters. This product contains 13 pre-made speech bubbles and a 'Maths Talk' title. All speech bubbles are full page and are black and white but can be printed on fun bright paper/card if you choose!

Flowers with petals to introduce or reinforce Number Sense for numerals 0-30. Each petal corresponds to the number in the centre: -Dice for subitizing -Ten frames -Numicon -Tally Marks -Chocolate chip cookies (one to one correspondence) -Finger counting -UK money -Number as words (literacy link)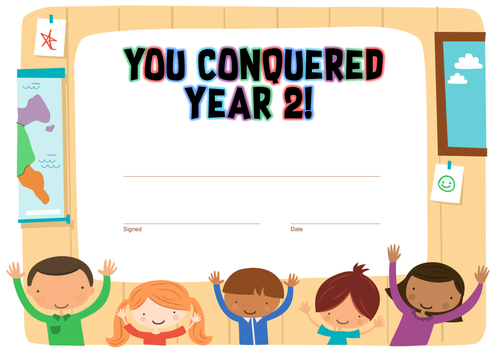 This end of year certificate is the a perfect way to say well done for joining in and sticking at it through Year 2, and are a cute, simple way to celebrate the end of the year!

Rockets to encourage/track children's ability to read high frequency and tricky words. When chn can read the word three times they can colour that section of the rocket. When the rocket is completely coloured in, they can move onto the next list. Rockets included are: Letters and Sounds Ph 2 Letters and Sounds Ph 3 Letters and Sounds Ph 4 Letters and Sounds Ph 5 Year 1 additional CEWs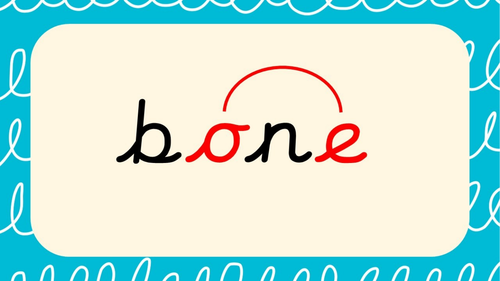 This powerpoint features 14 words (a mix of real and alien) containing the grapheme 'o_e'. A great resource to add to your lessons, it aids in your teaching of letters and sounds and preparing children for the Year 1 Phonics Screen.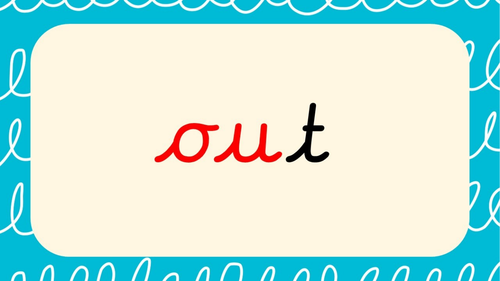 This powerpoint features 14 words (a mix of real and alien) containing the grapheme 'ou' A great resource to add to your lessons, it aids in your teaching of letters and sounds and preparing children for the Year 1 Phonics Screen.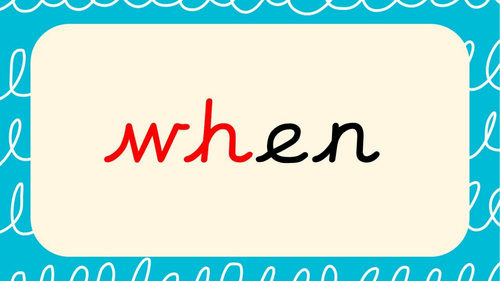 This powerpoint features 14 words (a mix of real and alien) containing the grapheme 'wh'. A great resource to add to your lessons, it aids in your teaching of letters and sounds and preparing children for the Year 1 Phonics Screen.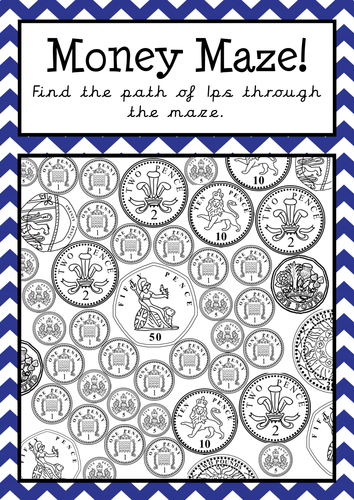 Help your students recognise and identify UK coins with these funky money mazes. Let them trace the coins with their fingers/pens or they can colour in the coins on the B&W version to reveal the path through the mazes. **Features new £1 coin** Perfect for Math Centres/Morning Work. Download includes both colour and black and white versions.

This bright, colourful Classroom Jobs Chart is a perfect way to manage your students' classroom responsibilities. Pre-filled jobs include: Line Leader Backstop Fruit Monitor Milk Monitor Chair Checker Peg Patrol Door Holder Board Cleaner Pencil Patrol Tech Support Attendance Keeper Messenger Buddy (x2) Substitute (x2) Simply decide what jobs you need - feel free to change if you need to (it's fully editable), print, laminate and peg names to the appropriate job.

This product promotes number recognition and sense to 20 and helps with reading and writing numbers as words. Children say the number, read and circle the correct spelling, draw the number on the tens frame, make it from manipulatives or make the word from magnetic letters and then write the number name. Great for morning work or maths centres. Includes cards from 0-20

Organise your construction area with this set of classroom resource labels. The 19 labels included are: Duplo, Lego, Wooden Blocks, Mobilo, Interstar, Geomag, Polydron, K'nex, Octoplay, Cogs & Gears, Popoids, Stickle Bricks, Nuts & Bolts, Kapla Planks, Locking Ladders, Mega Bloks, Tape Measures, Hard Hats, Tools The labels have corresponding images to aid children's independence at tidy up time. A must for any early years/kindergarten classroom. A Comic Sans version of this product is also available in my store.

Cute, colourful bunting, perfect for displays, bulletin boards or areas of provision. Editable for your own message.

This year 3-4 word wall contains all the common exception words that children need to be able to read/spell by the end of year 4. The words are presented in pre-cursive script with a bright, colourful border.

his resource includes everything you will ever need to have a successful and stress-free Meet the Teacher or Open House. It's also editable so that you can customise it to reflect your information, procedures, and teaching philosophy. What's Included: Meet the Teacher Letter: Introduce yourself to parents and students with this friendly letter. This letter will allow you to share your experience, education, hobbies, etc. Flip Book: Provide parents with all the information they need to know for the upcoming school year with this editable, no-cut flip book. Parent Letter: Communicate your expectations and help parents prepare their children to be a successful student in your class with this editable letter. 'Thanks For Popping In' Gift Tags: Pair these printables with popcorn or lollipops as a fun treat for parents. Parent Questionnaire: Gather information about student strengths, weaknesses, things that motivate or upset them, concerns, medical or personal issues, etc. with this parent questionnaire. Volunteer Form: (Two versions) These forms will help you gather all the information you need to reach out to parents when you need classroom volunteers. Transportation Form: Knowing how students get to school each day is a very important part of classroom management. It also ensures that you are organised on the first day and can assist students who don't know where to go. Magnets: Provide parents with a fridge magnet so that your contact information will be accessible to them. Station Signs: Place these signs around your room to keep yourself and parents organised. These signs will help keep foot traffic moving and ensure that parents get all the forms and information they need. Sign-In Sheet: This form will help you remember the families who visited your classroom and provide you with important parent contact information. 12 PowerPoint Presentation: This presentation will help you communicate expectations and important information to parents. It can be presented as you talk or played on a loop at the front of your class for parents to read at their leisure.

Need to be more organised for your Performance Management Meetings? Then this is the binder for you! Separated into 6 sections: Policies Appraisal Teacher Standards Observations Book Scrutinies CPD Also includes a CPD log, Observation Log, divider tabs, and binder covers for both ring binders and lever arch files. The name on the front, plus the contents of each section are editable so you can match them to your school's own expectations.

Tired of your children arguing about who gets to do what in the classroom? Looking for an simple, organised way to keep up with classroom helper jobs? Well look no further! This editable resource can be used as a pocket chart or attached to ribbon and hung on the wall with named pegs attached. There are 14 job cards including: register monitor, table monitor, fruit monitor, milk monitor, board cleaner, line leader, peg monitor, tech support, buddy, chair checker, door holder, pencil sharpener, messenger and line caboose. But the cards are editable so you can alter them to your own needs.