78Uploads
31k+Views
22k+Downloads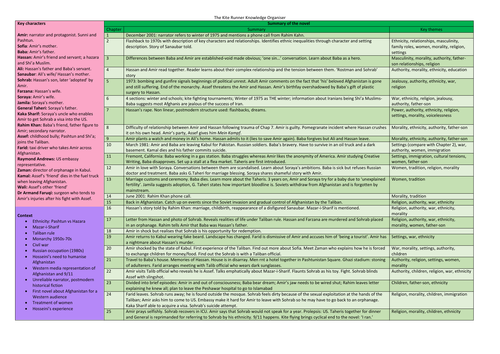 Organiser including brief chapter summaries, context and key characters. Great as revision or reference.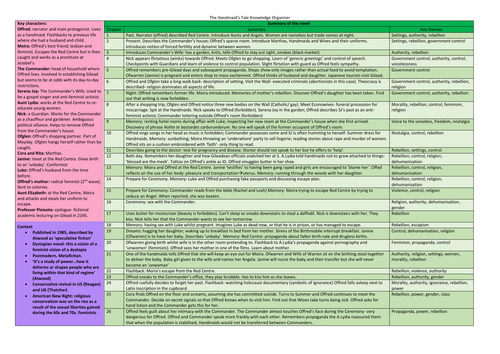 Characters, chapter summaries and key context for the entire novel on a double-sided A3 sheet. Great reference/revision tool for students.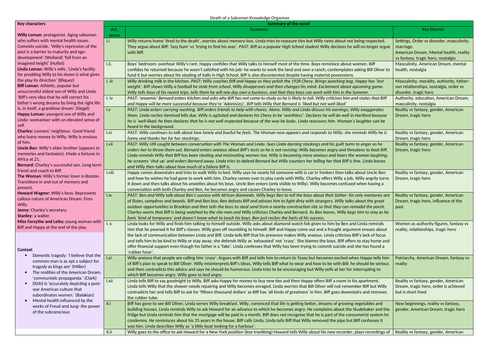 Summary- scene by scene Key characters Key context Key themes Critical theory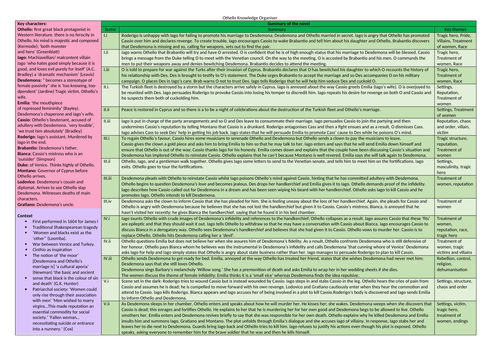 Summary of the plot, scene by scene Key characters Key context Critical theory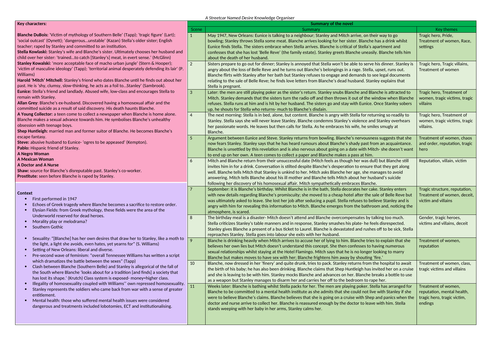 Made for A Level Edexcel. Covers a summary of each scene, characters and context.
A complete scheme of work to coincide with the PSPW, Paper 2 element of AQA Spec B. Complete lessons covering character, plot and critical theory. Once purchased, please contact me for any wider reading articles.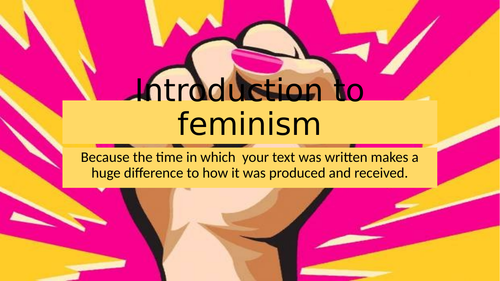 Complete introductory unit for the NEA section of Spec B Resource includes: Introduction to Feminism with key quotations and note-taking exercise Introduction to and exploration of Plath's poetry Suggested texts for NEA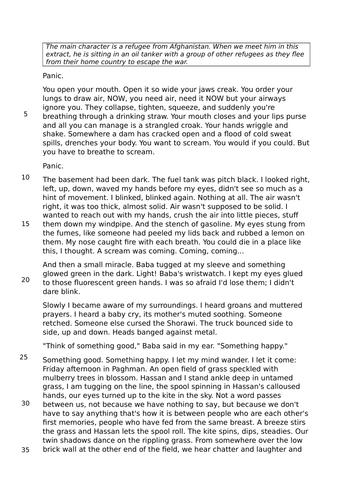 A complete Paper 1 mock for the AQA Language Spec (new). Extract taken from The Kite Runner. Section A and B included as well as an indicative content for assessment. Fully editable.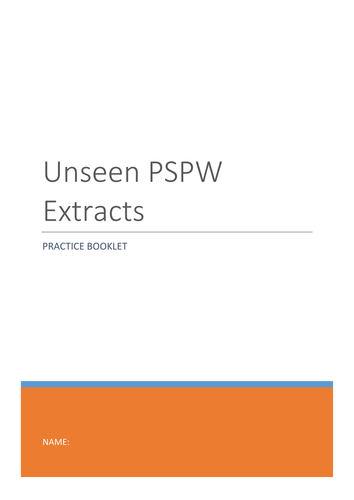 Comprehensive revision workbook for students following the PSPW unit for Spec B of AQA English Lit new spec. This is a practice booklet for Section A of the exam: unseen extracts.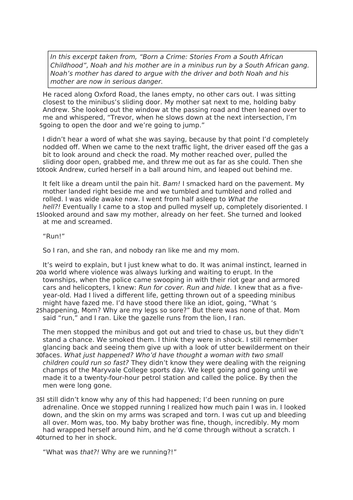 A mock using an extract from 'Born a crime' by Trevor Noah. Full exam paper 1 and accompanying PowerPoint gives possible answers.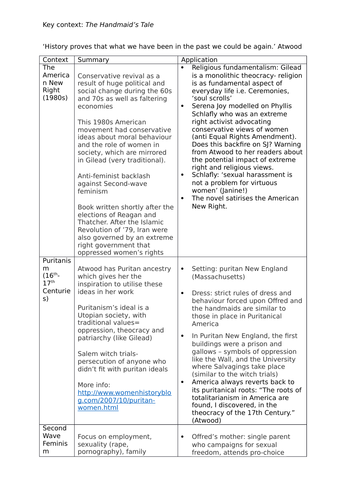 Created for AQA A Level Lit B but can be used for all teaching of the novel. These notes cover the main contextual factors of Puritanism, Conservatism and Feminism with summaries and literary applications for each. Can be used as an introduction or revision.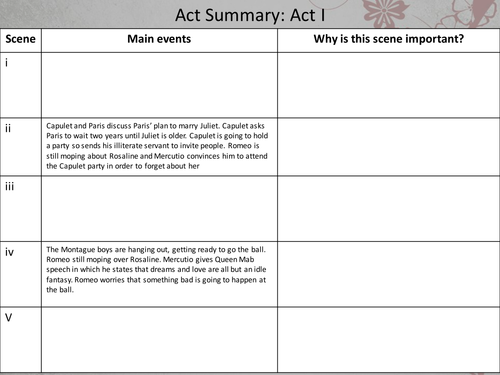 For new AQA GCSE Literature spec. Printable summaries of each scene for students to use in folders.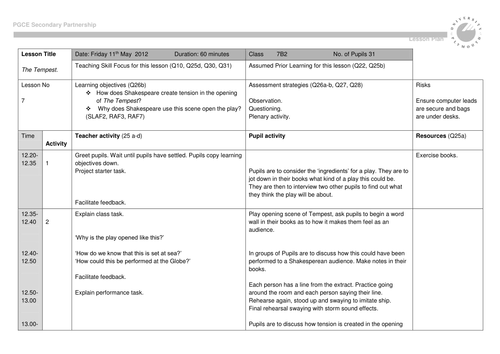 Worksheets and powerpoint presentations preparing students for a speaking and listening assessment. The Tempest Midsummer Night's Dream King Lear Richard III Macbeth Hamlet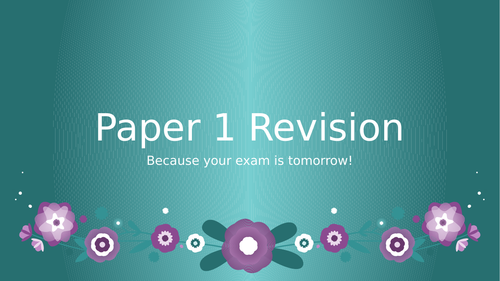 Last minute advice and practice for GCSE Paper 1 Extract is the opening of The Handmaid's Tale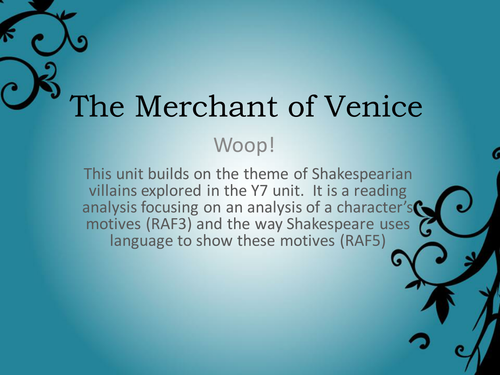 Series of lessons to accompany the reading of Merchant of Venice: plenty of speaking and listening, writing, and reading activities.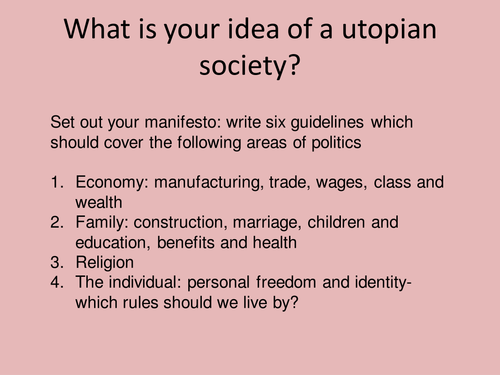 Complete introductory unit for students studying for the NEA component of AQA Lit B. Uses Wordsworth poetry as the foundation for the application of Marxist criticism.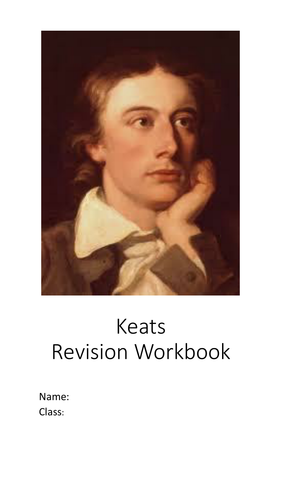 Workbook for students studying AQA Lit B: aspects of Tragedy: new spec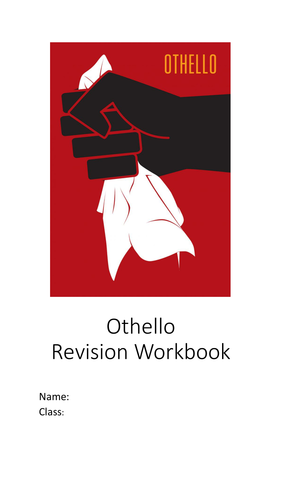 Comprehensive revision workbook for students following the Tragedy unit for Spec B of AQA English Lit new spec.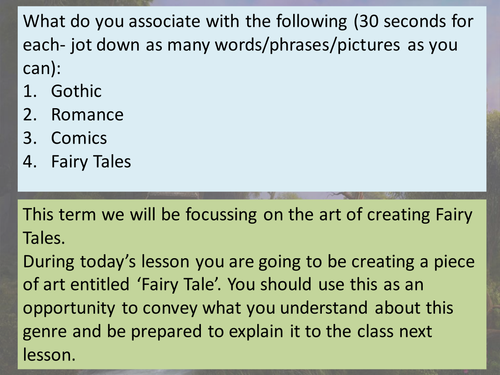 A complete unit of work studying the genre of the fairy tale with the focus on the Grimms'.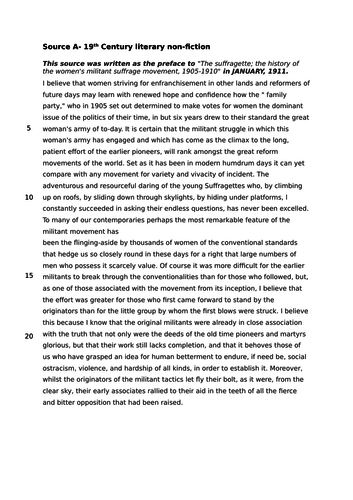 A complete paper with questions and indicative content for ease of marking. Paper uses a 19th Century text from Pankhurst and a 21st Century article about women's rights.