MrCurranMFL's Shop
French and Italian resources, mainly for KS3 and KS4 pupils.
45Uploads
2k+Views
508Downloads
French and Italian resources, mainly for KS3 and KS4 pupils.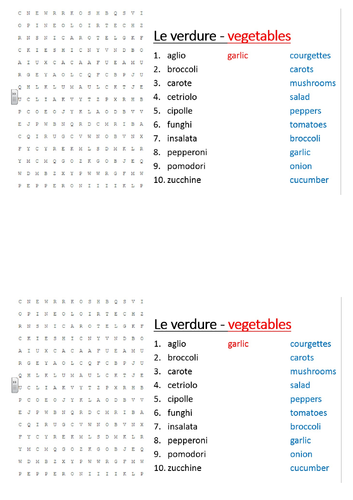 These resources taken from a lunchtime Italian club I used to run. Covers: Greetings Personal details (name, age, where you live) Food and drink Focus on culture Focus on the region of Campania Wordsearches, gapfills, certificates and worksheets provided as well as lessons.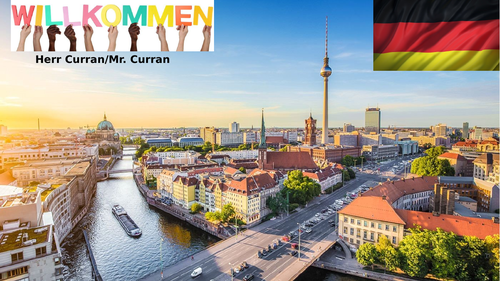 Introduction to the topic of 'Where do you live/Wo wohnst du?' This is Lesson 1 of an 8 part topic. Aimed at KS3 pupils. This lesson comprises: Key question - Wo wohnst du? Key phrase - Ich wohne Types of dwelling/housing Where you live (area)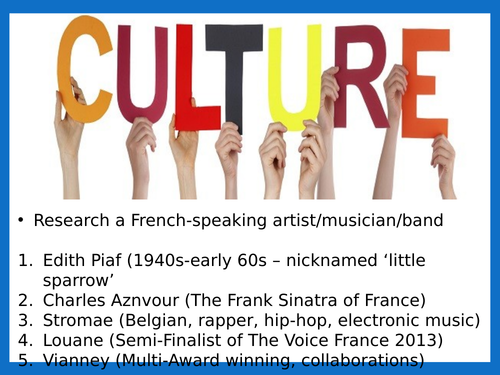 Lesson looks at the depuis + present tense construction in the context of musical instruments.

A mark strip which can be highlighted to show what pupils have done well plus a space to give marks.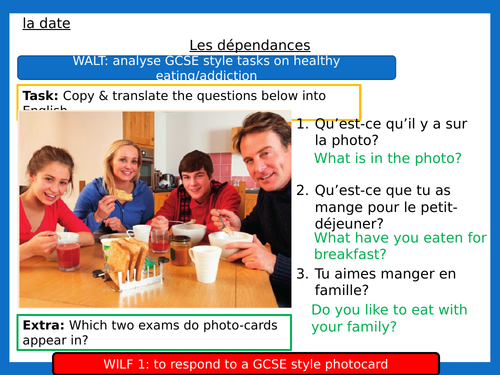 This lesson focuses on addicitons and unhealthy habits. It looks at reasons why people may have certain addictions, links to KS4 PSHE. Includes reading activity and GCSE-style (AQA) photocard starter.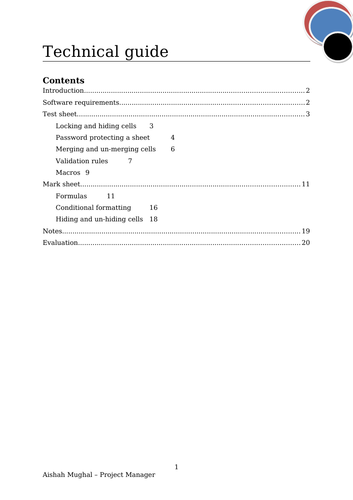 A test package based on the York Language Aptitude Test. Includes instructions, user manual, technical guide and the test itself.

Basic worksheet that could be used as a homework, cover sheet etc. Looks at developing justified opinions.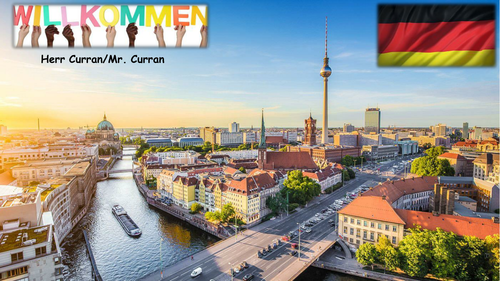 Lesson 2 of 8 This lesson focuses on describing rooms and floors within a house and also what isn't in a house. Rooms in a house Negatives (keinen/keine/kein) Adjectives to describe rooms/house

A whole topic's worth of lessons. Aimed at KS3. Lessons cover: Areas where someone may live (town, countryside etc.) Types of dwelling/housing Rooms in a house Activities in a house The lessons also cover three tenses (past, present and future) as well as negative structures, opinion phrases and adjectives.

KS3 Revision Lesson looking at recapping family vocabulary and pets vocabulary.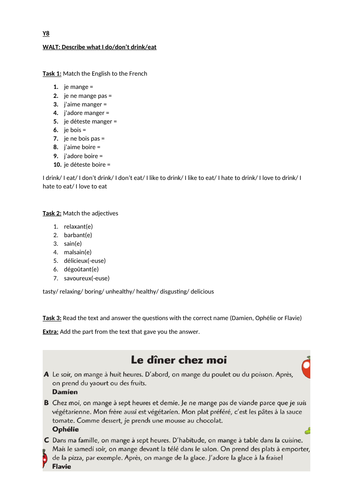 A simple worksheet designed for KS2 or KS3 pupils on food & drink.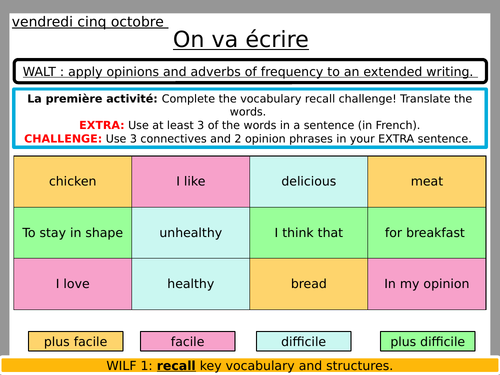 Lesson on healthy eating but with a very strong focus on adverbs of frequency, their use and position within sentences.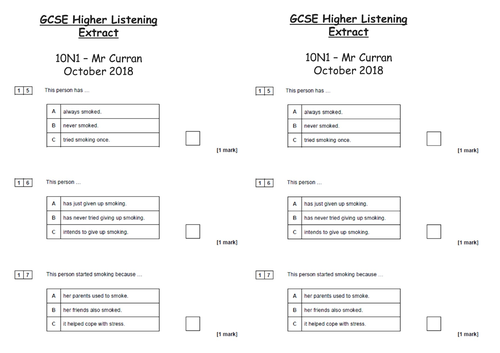 Listening focus lesson on Healthy Living - aimed for KS4 pupils. Includes authentic French adverts related to Healthy Living, GCSE (AQA) style tasks and a dictation.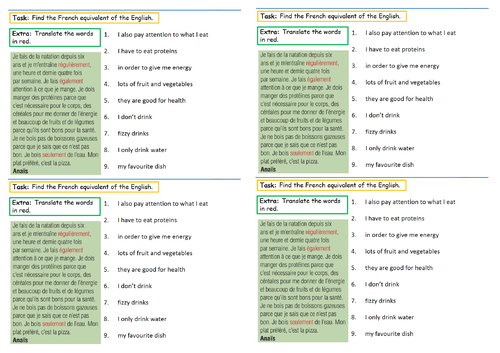 Lesson on healthy eating/food and drink. Comprises reading, translation and writing activities.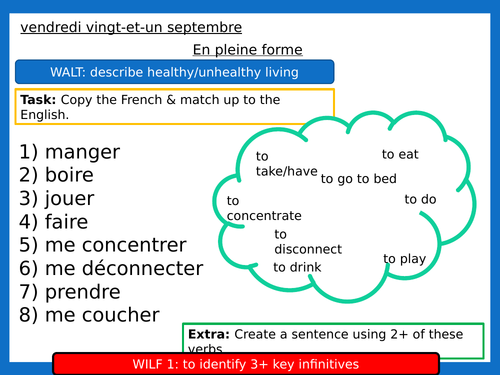 Healthy living lesson centred around how to stay healthy or in shape. Comprises: Reading, dictation, translation activities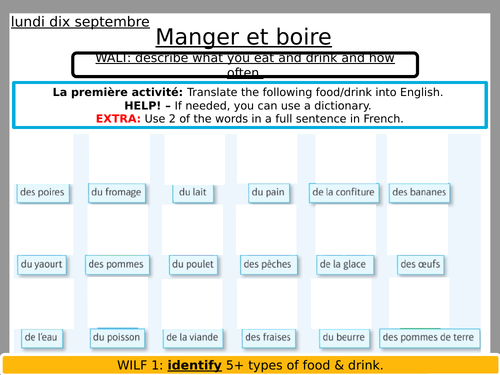 This lesson looks at: Food & drink vocabulary Adverbs of frequency Writing & translation activities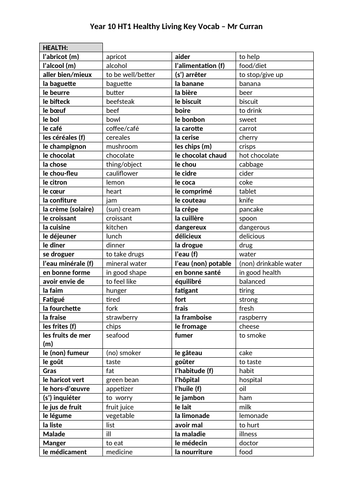 What I eat & drink lesson. Aimed at KS3 into KS4 students. Two lots of activities to choose from based on your group's level. Reading, translation and writing exercises provided.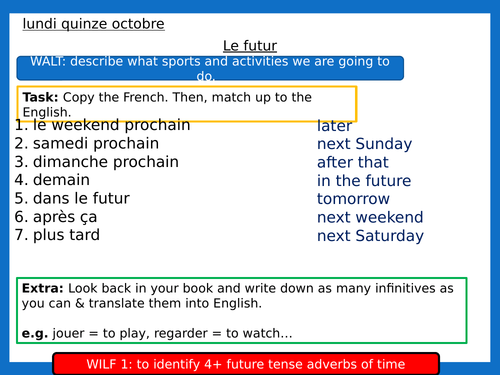 Future Tense Lesson aimed at KS3 students, comprising: Future Tense Construction Future Tense Opinion Phrases Activities Sports