20Uploads
4k+Views
1k+Downloads Complete lesson (+ H/W if wanted) exploring the context of Stenibeck's 'Of Mice and Men'. Resource includes worksheets with condensed information about key areas of context that students should know - idea behind the lesson that students create a resource for their class to put across the information in connection with the story. Complete lesson with copy of the poem. Lesson involved group work to analyse the poem, before creating poster focusing on specific ideas. Included is a PowerPoint and full lesson plan that outlines the expectations of the course; how the exam will look; and begins to consider the close textual analysis that will be required throughout the course. The lesson analyses the opening line of the text to illustrate the depth of study at GCSE. Complete lesson that explores elements of pre-reading without touching the actual book. Worksheet has images of different front covers of the text to explore ideas. Powerpoint presents Robert Burns' poem to consider meaning. Additional writing tasks to complete predicting what the story could be about. A complete lesson to cover comparisons between Mrs Lyons and Mrs Johnstone in Willy Russell's Blood Brothers. Worksheet for students to fill out using significant quotations, already pulled from the text. After completing the revision sheet there is a writing task for them to explore character, theme and context. Complete lesson focusing on significance of language in the presentation of the setting and the connection between this and the characters/story. UPDATED to include sheet with quotations. A complete lesson with PPT, student worksheet and key quotations sheet. Students create their own revision sheet incorporating comparisons of the two boys as well as effects of key themes. Lesson ends with production of analytical paragraph. Created for the Eduqas English Literature GCSE, but features on AQA and others. This is a complete Scheme of Work created with a PowerPoint and Lesson Plan for every lesson, alongside resources and worksheets for the students. Definitions of key terminology provided for the following topics: Audience Media Forms Representation Narrative Genre Conventions Production Can be used for display or for students' learning - each term has a bold title, a clear definition with examples, and at least one image to support the explanation. An overall title is also included - perfect for creating a display for the classroom and/or for Open Evening! Complete lesson based on exploring the setting created on the first two pages of Steinbeck's 'Of Mice and Men'. TEXT REQUIRED. Creative task for students to draw the setting and pull significant words from the text, prior to exploring importance of language.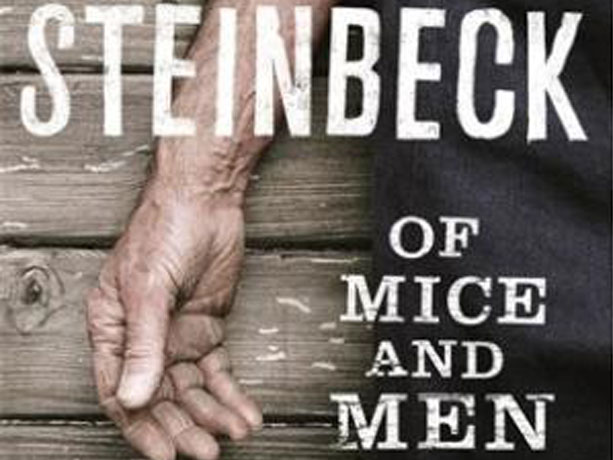 Complete lesson focusing on the presentation of Lennie in Chapter 1. Complete lesson with worksheet which explores Imagist Poetry. Tasks involve both analysis of and creation of an imagist poem.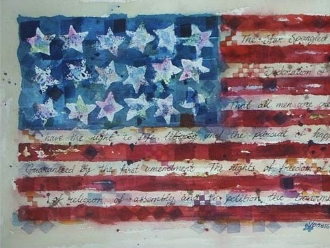 Complete lesson, which could be an introduction to a Unit of Work on 'Of Mice and Men' or American Poetry. First task engages pupils in a think-pair-share before giving them statements to consider and create an argument about. Then explores Emma Lazarus' poem for these ideas before getting them to create their own definition of 'Freedom'. Worksheet resource for students to use whilst observing the festive classic 'Elf'. The worksheet covers 'Audience Response Theory' and 'Uses and Gratifications Theory' providing explanations of each area and division within and gives space for students to add examples from the film. Should be printed on A3 paper. A complete lesson with plan to explain all the elements along with worksheets and an extract from the text to perform close analysis of. The lesson explores the symbolism of cold and dark in Stave One of A Christmas Carol. A complete lesson with PowerPoint presentation, lesson plan, example of paragraphs and worksheet to gather quotations. Lesson explores how to write about A Christmas Carol, how to write about Scrooge, how to focus on language analaysis. Complete lesson, with lesson plan to explain activities. Lesson involves reading set parts of Stave One of A Christmas Carol, with focused questions to gain quotation bank about Scrooge's interactions with others in the start of the text. At the end of the lesson students should have established why it's important to understand that Scrooge is presented a certain way at the beginning of the story. Complete lesson with lesson plan and two worksheets. The lesson explores the opening of Stave One of A Christmas Carol. The lesson involves some introduction to contextual detail before completing some close reading of the first two pages. The worksheet has a table, with an example, where students can find quotations for Scrooge and explore what his appearance suggests about his character. Worksheet resource covering aspects of Media Representation to be used whilst watching 'Guardians of the Galaxy'. Useful resource for students to focus attentions while watching the film. Explores elements of gender, age, ethnicity, national and regional identity, social issues and events to an audience for six main characters with students focusing on who representation is composed using cinematography, editing and sound codes. Complete lesson exploring the introduction of Lennie and George. Powerpoint includes specific passage with zoomed in quotations and two tasks: one a chance to create a comparison chart focusing on three main areas of contrast; the second a writing task to unit the ideas discovered.