4Uploads
7k+Views
310Downloads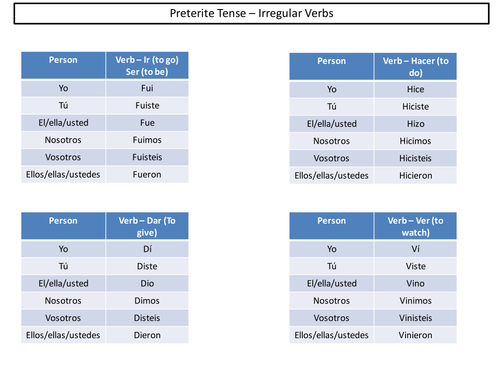 Tables of the most common irregular verbs in the preterite tense.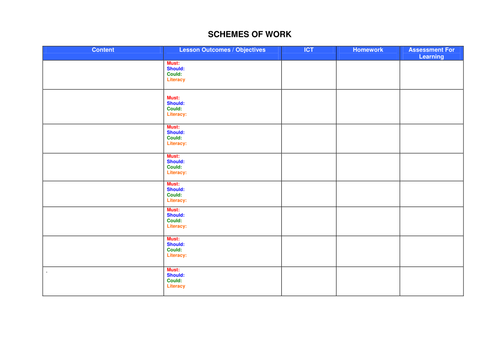 A brilliant resource for teachers to create for their students or themselves to plan each lesson individually with the content, lesson outcomes, setting homework and assessment for learning. This resource will allow teachers to fully plan effectively for their lessons in advance. Any questions then please contact me.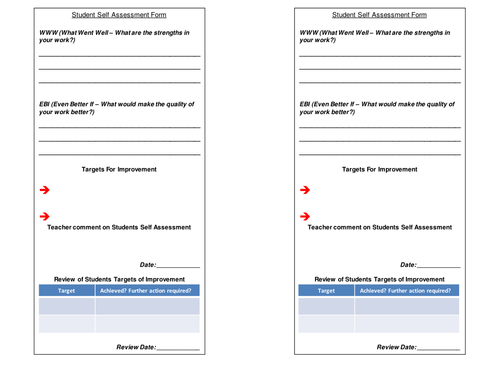 This is a fantastic resource for teachers to use in the classroom that can be put into student exercise books or on separate pieces of work. This resource is a good tool to allow students to Self-Assess their work and it a great way of showing learning and progress for inspections or for the student and teacher. This resource allows the teacher to make comments on the student's feedback and review the student's targets to ensure that progress is being achieved in lessons! Any questions then please don't hesitate to get in contact with me.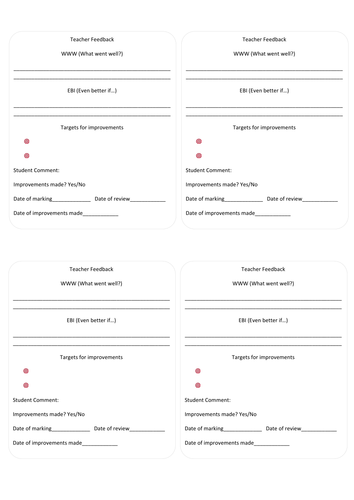 These are prepared stickers that are very clear and simple to use when marking students work. These stickers enable you to have a structure to your marking and ensure that progress is achieved over time as the students review their work and it can be logged on this sheet. These stickers enable you as teachers to write feedback on and then require the student to respond by improving their work (DIRT - Directed Improvement Reflection Time). These are very useful for showing inspectors and senior leaders AFL and the logging on progress over time. Any questions then please contact me!