187Uploads
119k+Views
55k+Downloads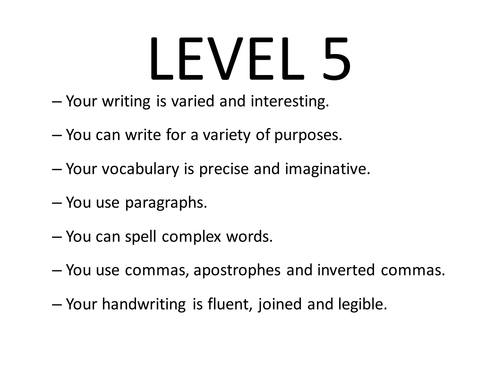 An extensive Powerpoint on story writing including information on fractured fairytales, story openings and vocabulary. Suitable for KS2, or Y7.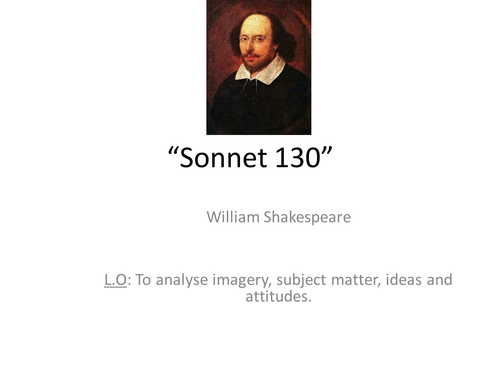 A collection of activities and analysis of the sonnet. A variety of engaging activities aimed at Y7-9. Includes 5 weeks of homework. Looks at skills needed at GCSE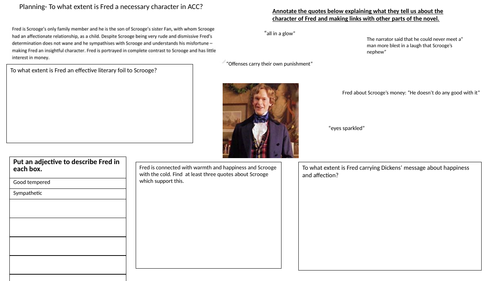 Worksheet with a range of short activities considering the character of Fred.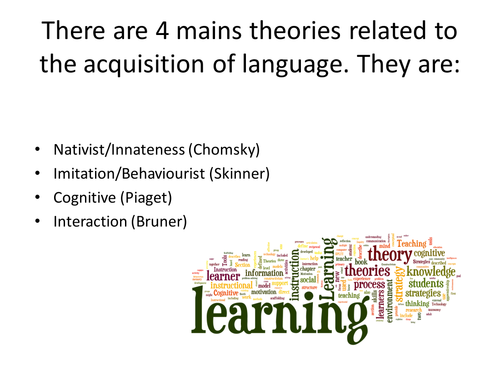 Extensive pack of revision resources for Child Language Acquisition. Includes Powerpoints, quizzes, games and handouts.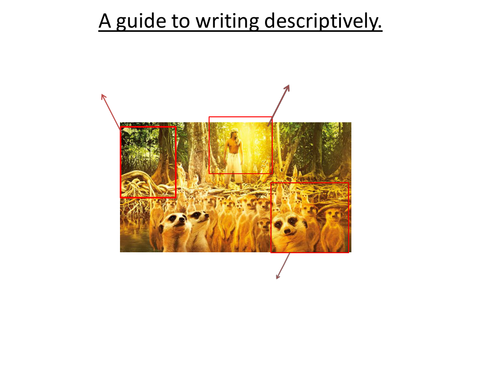 Life of Pi extract, descriptive writing stimulus and differentiated resources as well as PEE grid. Used with Y9-11. Good for IGCSE coursework and new AQA spec.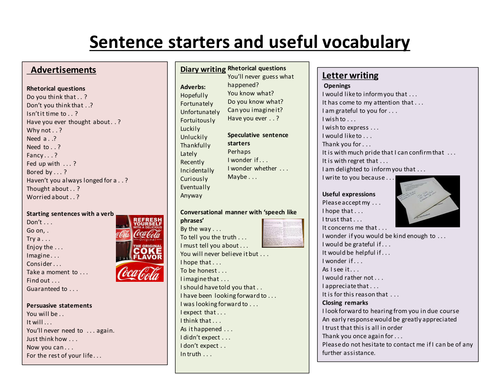 Placemat including sentence openers and vocabulary into relevant categories. Since using these students' work output has increased. Collection of AFL resources including peer and self assessment, confidence lines, exit cards. Good for new teacher. A large collection of resources for teaching and revising Paper 1 English Language A Level. Predominantely CLA.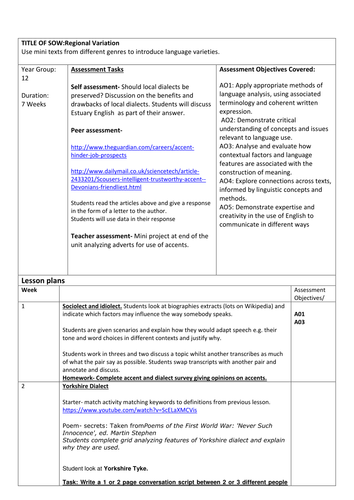 A collection of activities and short unit of work on regional variation.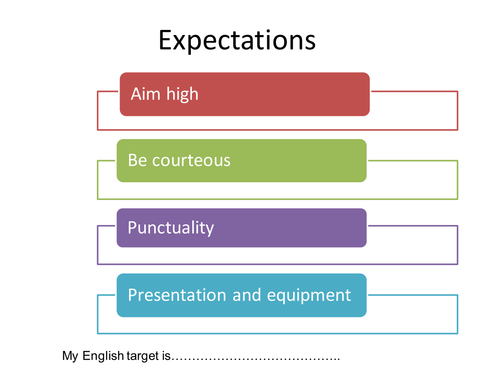 Powerpoint with scheme of work on for FACE. Also a selection of worksheets for the novel.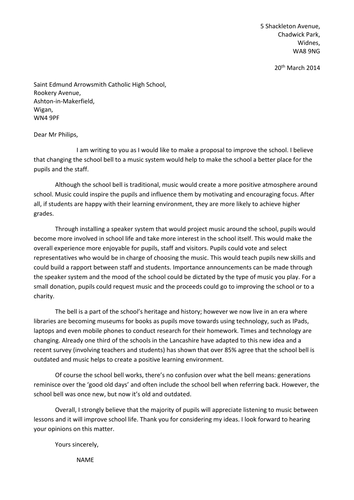 Persuasive writing KS4. Originally used for IGCSE though skills are transferable to other exam boards. Covers 'Take Me Out'- Ethics Persuasive devices Animal Rights Euthanasia Facebook For or against school bell Travel writing Could also be used with KS3 Inspector Calls catchphrase quizzes to help MA-LA students remember key quotes. A large collection of resources, including revision resources for 7702. Bundle makes extensive savings. Includes masterclass resources.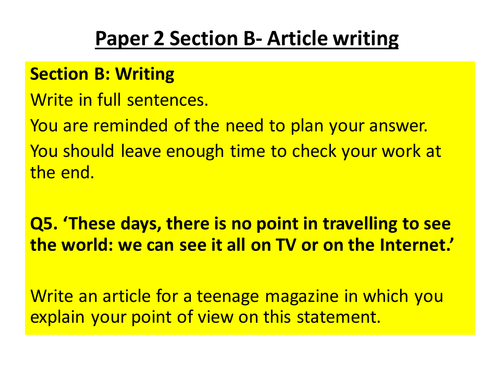 Question to be completed in exam conditions followed by walkthrough, however, this could always be edited to give students a lesson first followed by the exam. 1-2 hr masterclass to go over essentials around regional variation for Section A of paper 7702. Includes revision of theory (A02) and A01 terminology. Students then have a go at answering the sample questions. Mark schemes on AQA website.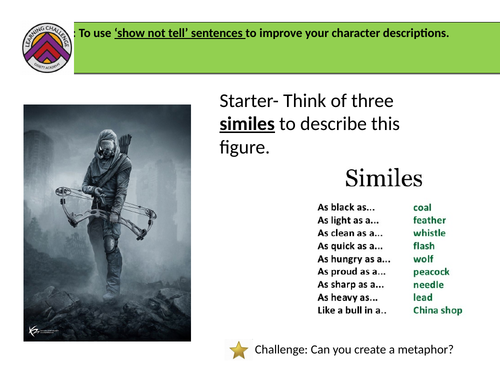 Lesson using show not tell as part of a scheme on dystopian writing.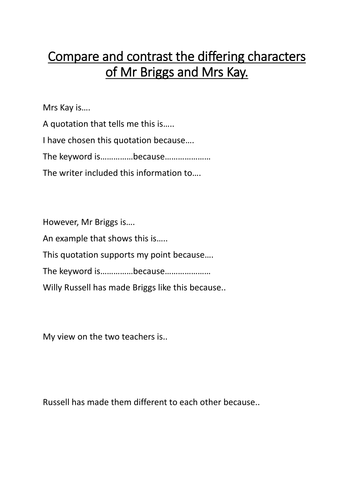 A large PP on Our Day Out Willy Russell. Used with Y8 but flexible. Includes assessments.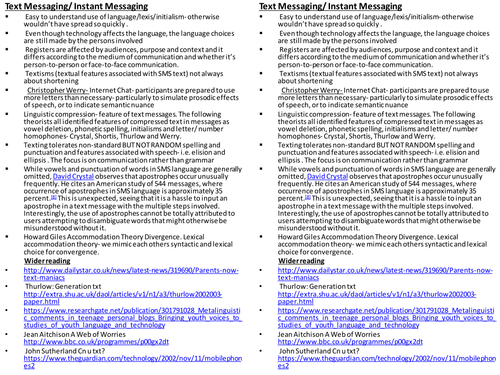 A little prompt sheet for Language and technology. Could be used for paper 1 or paper 2- Language Change. Links to some great articles.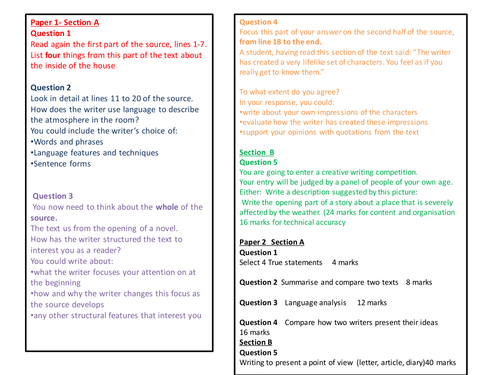 My Y11 middle ability were becoming confused by which questions were on each paper. I made them a summary for them to put in their folders and refer back to. I am aware that there is more information that could potentially go on here, however I wanted it to be concise as it meets the needs of my students in this case.