NICKY_S_96's Shop
11-18 GCSE English and A Level English Language teacher. Lead on whole school literacy and Key Stage 5 co-ordinator.
214Uploads
57k+Views
32k+Downloads
11-18 GCSE English and A Level English Language teacher. Lead on whole school literacy and Key Stage 5 co-ordinator.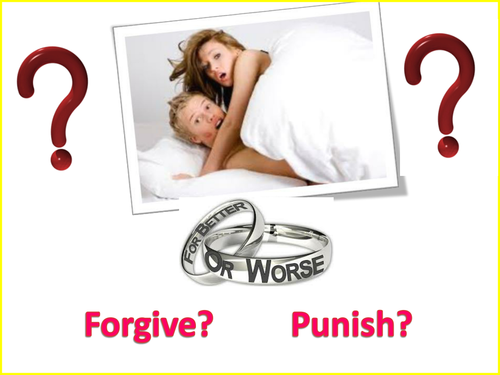 The PP includes two detailed PPs on My Last Duchess. One for HA and MA, one for LA and EAL. Nice end of year mini project that students can complete individually or in groups. Designed to be printed and made into a booklet. Focus on literacy.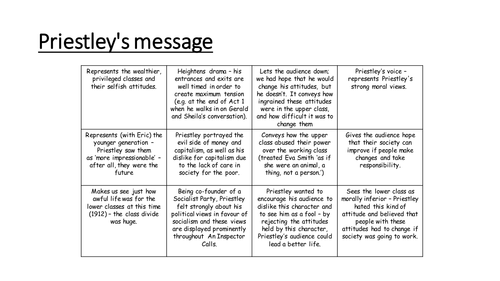 Differentiated card sort looking at Priestly's message. Students can choose the basic match activity or one with a gap fill. Students must match cards with character. Grid to be printed on A3.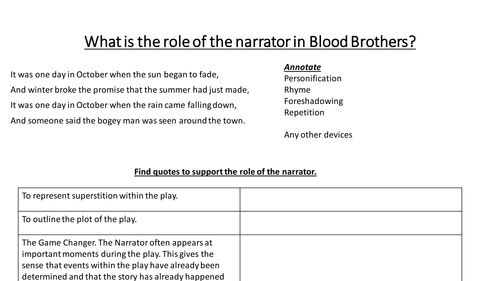 A worksheet looking at the role of the narrator in Blood Brothers. Middle ability Y9.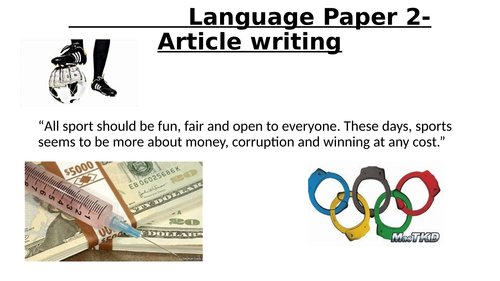 Following a Y10 mock using this years AQA gcse Langauge Paper 2 I created this resource as a walk through lesson as a number of my LA Y10 found the task difficult. I printed slides 4-5 back to back as a worksheet, When students followed the structure strip their work improved dramatically.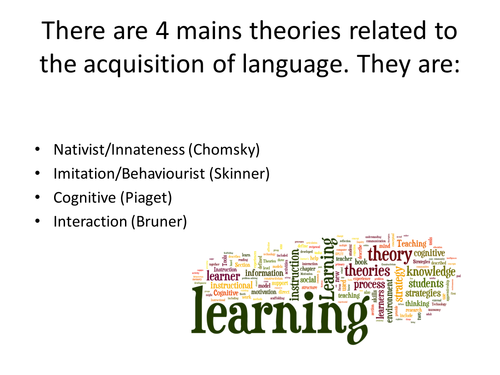 Extensive pack of revision resources for Child Language Acquisition. Includes Powerpoints, quizzes, games and handouts.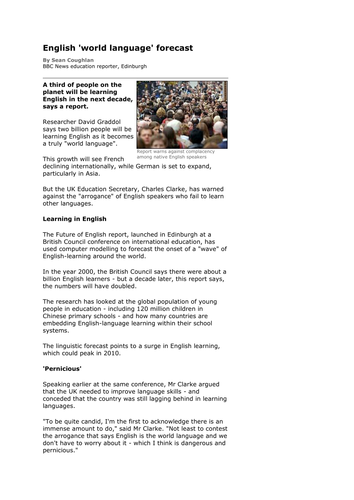 A collection of slides, activities and video links looking at World English including theorists, colonisation, MLE, pigeons and creoles, immigration and glossary. Great for revision. Unit of work on Language Change aimed at students working towards A Level English Language. A number of resources are attached as well as links. Some PPs would need to be recreated due to copyright, however I have added enough information to do so, Potential assessments are included. 1-2 hr masterclass to go over essentials around regional variation for Section A of paper 7702. Includes revision of theory (A02) and A01 terminology. Students then have a go at answering the sample questions. Mark schemes on AQA website.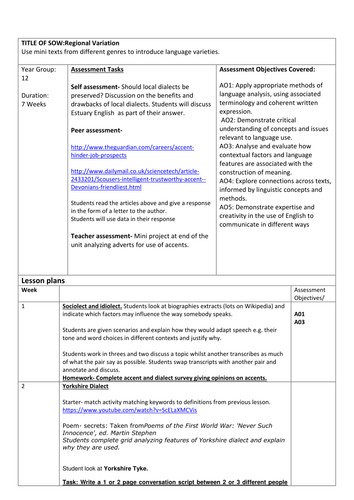 A collection of activities and short unit of work on regional variation.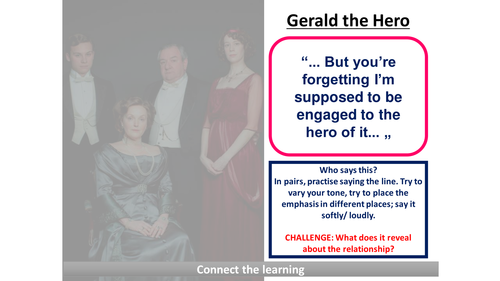 A number of lessons focusing on working out the finer points of these two characters. Includes starters and transcripts. 7702 Revision Master class. Pidgin and Creole, Black English. AQA English Language Paper 2. A range of activities to be used over a 1-2 hour masterclass. Also contains a sheet on Tok Pisin for students to look at a specific language in more detail.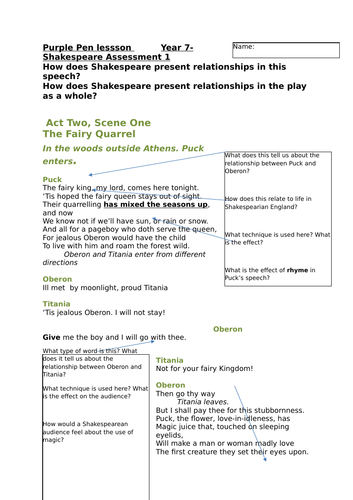 An extract with questions designed at encouraging students to consider context, audience and use of terminology more. This was used with a mid-high ability Y7 class following an assessment on the blank extract. This meant that students could show progress.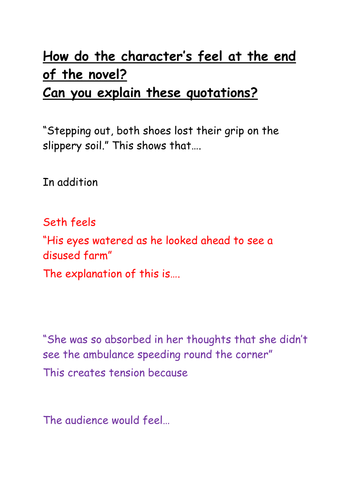 A full collection of engaging resources for Malcolm Rose Kiss of Death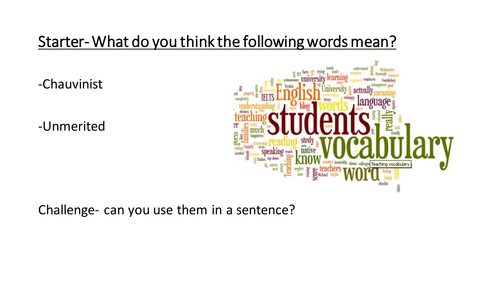 Powerpoint looking at issues concerning sexism in football.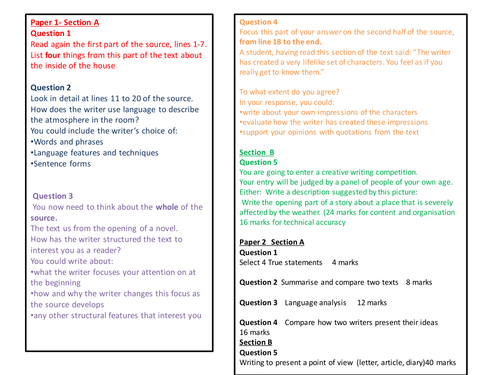 My Y11 middle ability were becoming confused by which questions were on each paper. I made them a summary for them to put in their folders and refer back to. I am aware that there is more information that could potentially go on here, however I wanted it to be concise as it meets the needs of my students in this case.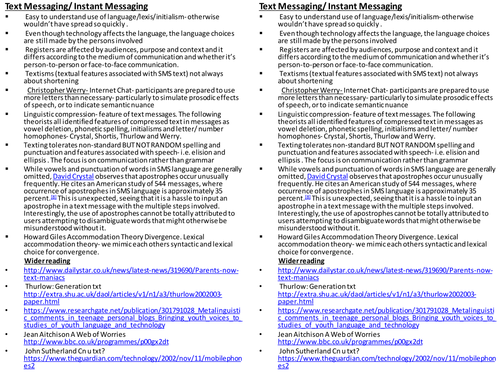 A little prompt sheet for Language and technology. Could be used for paper 1 or paper 2- Language Change. Links to some great articles.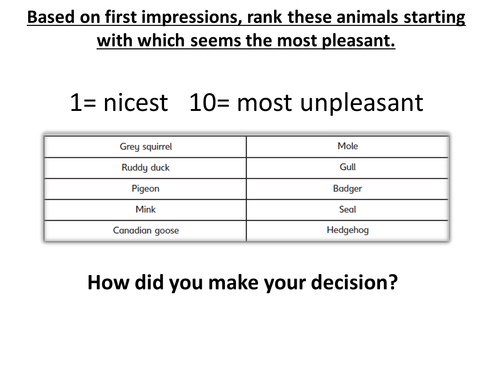 Students have to persuade on whether to cull or conserve an animal. Used with KS3 after a persuasive project on charity leaflets.