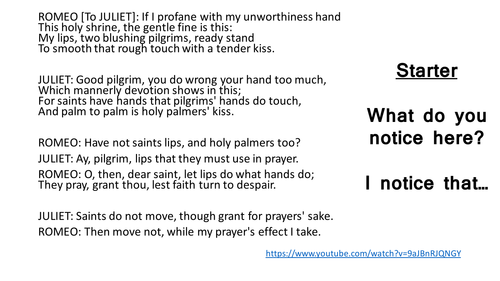 Looking at Romeo and Juliet Act 1 Scene 5 and religious connotations.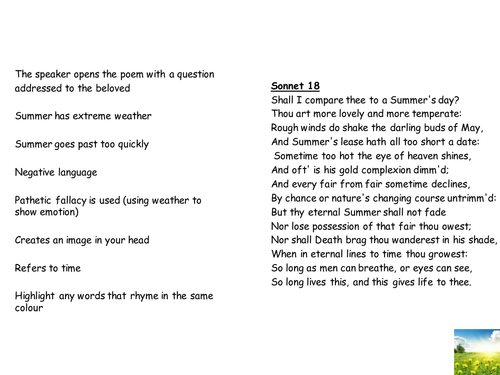 A detailed collection of resources looking at pathetic fallacy and iambic pentameter.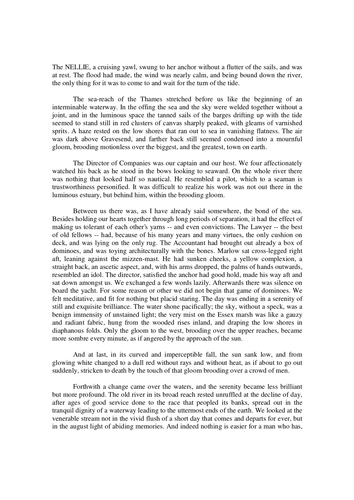 A range of lessons (lasted me around 2 weeks) talking Y10 students through their first attempt at language exam paper 1. Could be edited to become more challenging.
Unit of language and occupation lasting around 10 lessons (planned for 2 lessons a week). Ensures that all terminology required by the exam board is given. Includes example assessments.
3 x SOW for A Level English Language. Language Change CLA ( Extensive full term unit on Speaking, reading and writing) Language and occupation mini scheme.
Unit of work on Language Change aimed at students working towards A Level English Language. A number of resources are attached as well as links. Some PPs would need to be recreated due to copyright, however I have added enough information to do so, Potential assessments are included.
Scheme of work for a full term introducing learning to speak, read and write. This is an outline rather than PowerPoints however includes detailed notes covering all terminology and theory needed for the exam, as recommended by the exam board. Key terms and theorists are highlighted. Links for homework and further reading are given for enrichment. Ideal for a teacher who is relatively new to teaching the subject
A variety of engaging activities aimed at Y7-9. Includes 5 weeks of homework. Looks at skills needed at GCSE
Nice end of year mini project that students can complete individually or in groups. Designed to be printed and made into a booklet. Focus on literacy.
Students learn about Chernobyl with the aim of completing a piece of creative writing. There is a link to a useful clip and self assessment grid included.
Student must use extended metaphor to develop a piece of writing. Includes examples and materials for a class model. I used a Life of Pi clip to engage students.
Practice on writing from another perspective, focus on a butterfly flying over London. Includes a potential image for a class model answer.
A large variety of resources created for 7702 (Paper B ) AQA English Language. Includes master class materials for revision, articles, quizzes, intro lessons etc
PP will last up to 2 weeks depending on class ability and how long you want to spend on developing writing and peer assessing. The skills numbers match up to Doddle skills however these could easily be changed as the skills are very universal. Focus on improving vocabulary and peer/ self assessment. Images are emotive focusing on 9/11, war and Chernobyl.
7702 Revision Master class. Pidgin and Creole, Black English. AQA English Language Paper 2. A range of activities to be used over a 1-2 hour masterclass. Also contains a sheet on Tok Pisin for students to look at a specific language in more detail.
1-2 hr masterclass to go over essentials around regional variation for Section A of paper 7702. Includes revision of theory (A02) and A01 terminology. Students then have a go at answering the sample questions. Mark schemes on AQA website.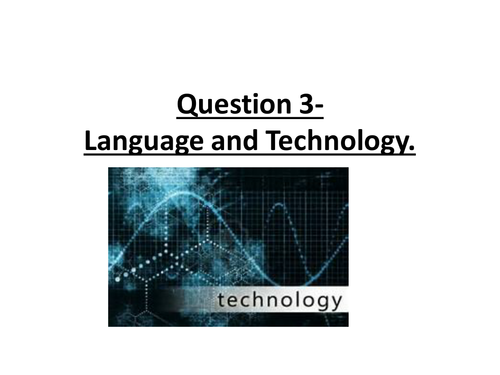 Practice question 3, reminder of A0 skills and quiz.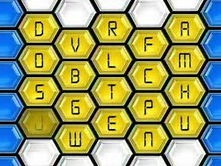 A half term worth of homework for KS3 creative writing.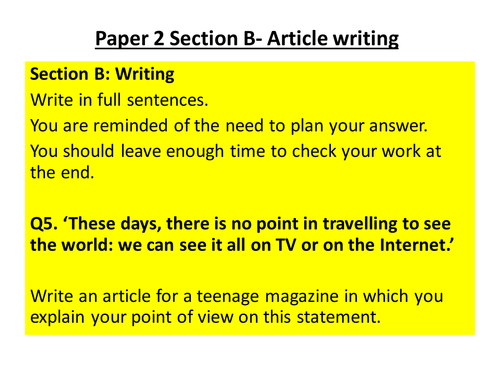 Question to be completed in exam conditions followed by walkthrough, however, this could always be edited to give students a lesson first followed by the exam.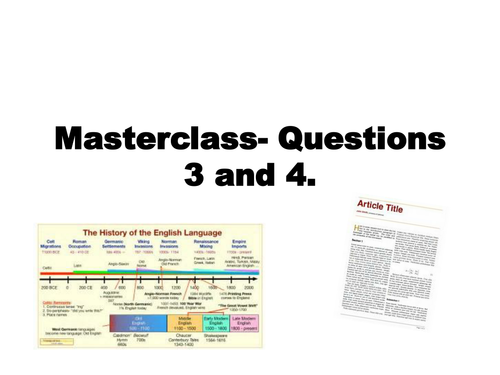 2 hour session looking at borrowing and producing a Q3 and 4 answer.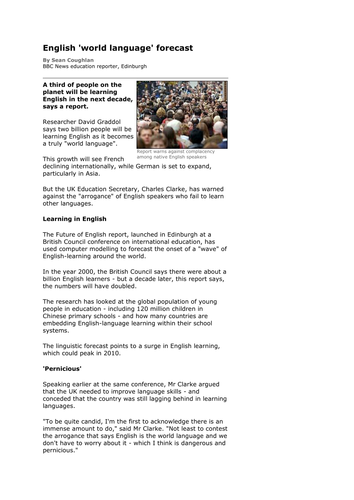 A collection of slides, activities and video links looking at World English including theorists, colonisation, MLE, pigeons and creoles, immigration and glossary. Great for revision.
A collection of activities and short unit of work on regional variation.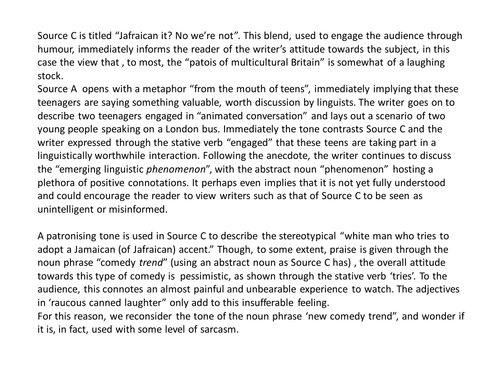 A collection of 4 papers and grid sheet for students to find techniques. I then asked students to select two and compare. Part of a sample answer and sheet with sentence openers is also attached,