Let's_study_shop!
Teach - Encourage -Inspire
898Uploads
50k+Views
5k+Downloads
Teach - Encourage -Inspire
An ideal ice-breaker!! Excellent bingo for the first class of the year. It will allow students to get to know one another as well as practice asking personal questions to find out about their classmates. It creates a positive group atmosphere! Every time a students asks another classmate a question and gets "yes" for an answer, they can cross out that box. First student to get all boxes crossed out wins the game! Not possible to ask all the questions to the same partner! And then students report to the class what they have learned about their classmates!
Albert Einstein -Fact or Fiction (Reading Comprehension). Text about Einstein,your students will be surprised when they read that the some things they know about him are simply fiction!+Writing activity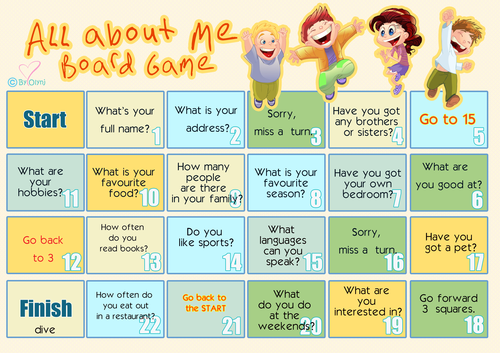 With this game you can make your Students talk about themselves. They have to answer some easy questions. This activity can be used for a quick warming up, for revising or just for fun.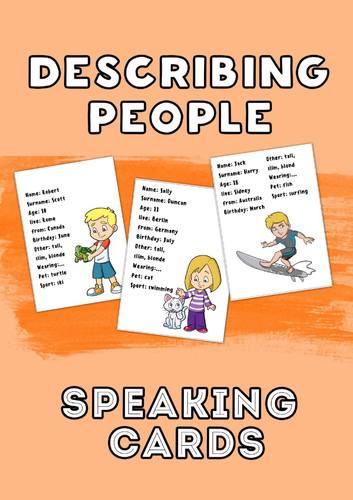 Laminate and cut the cards.Each student describe themselves following the description of the card.
There are various activities - matching vocab, word search, unscrambling Easter words, a reading comprehension exercise, numbers revision, Funny Easter jokes with answer key and coloring pages. Hope it helps!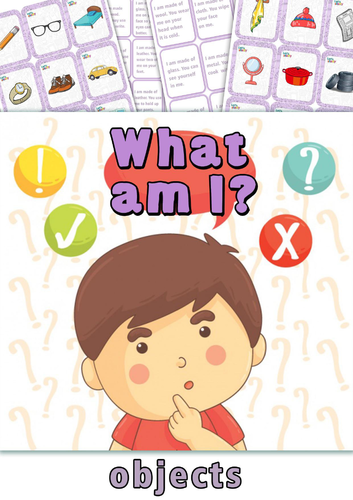 A guessing game that makes your students listen and answer. Every student gets a turn to speak. Divide your class in two and have them compete against each other. Which group can finish first? Each question must be answered before the next can be asked. Students get very excited. If you liked the game, you can download 2 more parts :Guess what I am? With Food, Guess what I am? With Animals. https://www.tes.com/teaching-resource/guess-what-i-am-with-animals-11809419 https://www.tes.com/teaching-resource/guess-what-i-am-with-animals-11809419 Thanks for downloading. I hope my product will be useful to you. Please write a review, and follow me- this is very important to me. Thank you! Have a nice day!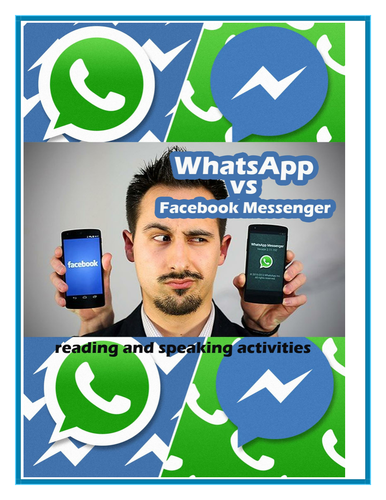 A reading about two of most popular social networks,3 activities: reading and comprehension, answer questions with personal information and a debate activity in which students speak and make a good debate about something they really like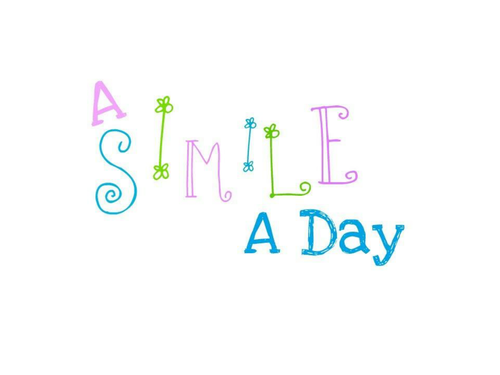 This powerpoint can be used to teach students different similes and activates children, therefore they learn quicker.
8 March: International Women´s day... how did it start? by whom? what for?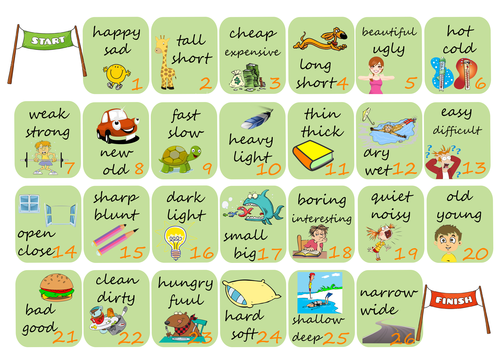 Activity board game. Nice board game to practice Comparatives and Superlatives. Students use the pictures or words in each square to make sentences. To decide if the sentence is a Comparative or Superlative one, they roll a dice if they get an Even number they make comparative sentences and if it is an Odd number they make a superlative one.
These are some cards for students. They can colour it and give it to their friends or sweethearts.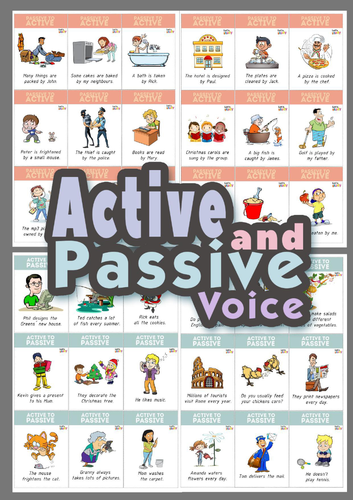 Speaking cards to practice the passive and active voice. Print, laminate and cut the cards. Students get the cards and must ask each other to transform the sentence from active to passive or vice versa. Hope it may be useful!Have fun!!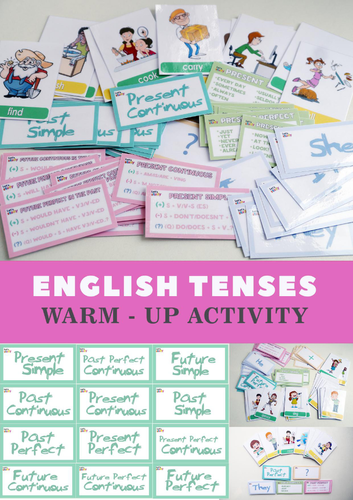 Warm up activity in which students try to practice ALL ENGLISH TENSES Simple Present-Present Continuous,B.Simple Present-Present Continuous-Simple Future, C.Simple Past-Past Continuous,D.Simple Past-Present Perfect Simple-Present Perfect Continuous,E.Simple Past-Past Perfect Simple-Past Perfect Continuous.This game will help you quickly and interesting learn all English tenses. It shows the verb tense structure and adverbs or other tense markers to be used with this particular tense. HAVE FUN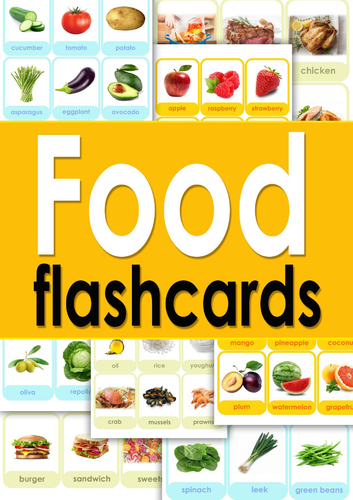 Food flashcards.These flashcards help students to distinguish different kinds of food. This printable includes only colorful pictures. With these variety of flashcards we can also do a memory game!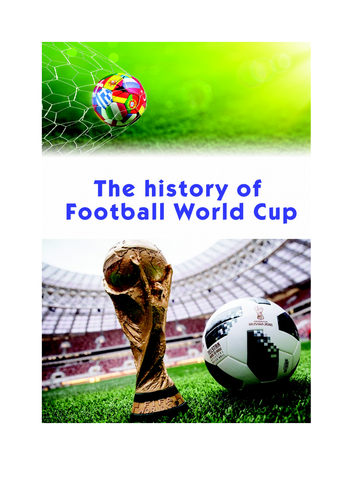 a reading about how the World Cup was first organizes,when, where and by whom…a table is also included about the hosting country and the winning one…a true or false activity is also there to check understanding…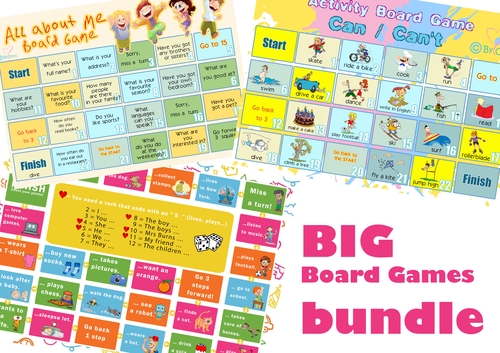 These activities can be used for a quick warming up, for revising or just for fun.