Partington-H's Shop
English teacher working in Switzerland. Bilingual teaching, mainly Kindergarten age but sometimes older as well.
47Uploads
2k+Views
2k+Downloads
English teacher working in Switzerland. Bilingual teaching, mainly Kindergarten age but sometimes older as well.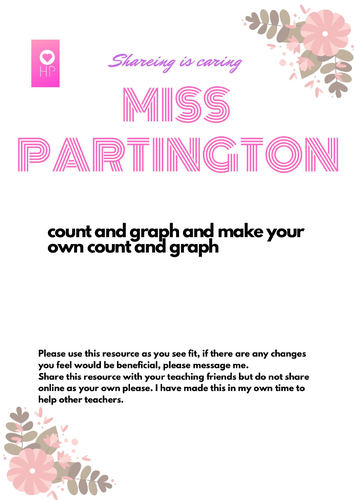 This is a spaced theme activity where the children are encouraged to count three objects (up to ten) and then bar graph it accordingly. The second sheet is a template with images for the children to cut and stick out to make their own count and graph for a friend.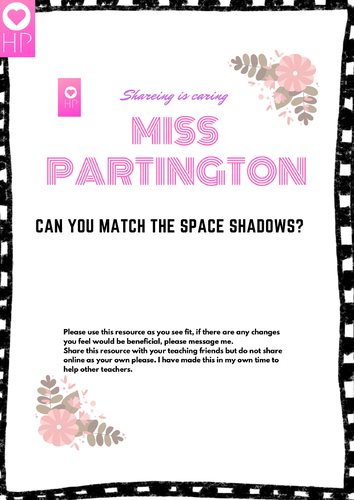 This activity encourages the children to look at the different shapes and then match them to the correct blackout corresponding image.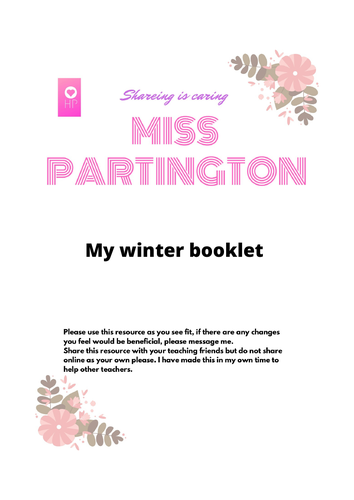 This booklet has been created to fill those gaps in the last week of the school year or sent home as a fun homework activity to be completed over the holidays. This booklet contains: finish the pattern, match the images to their pairs, a finish the reflection of the snowflake, object count and number match and finally a find the odd one out sheet. These are simple and easy sheets that can be completed independently.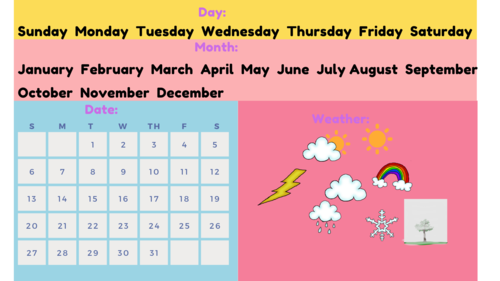 This is a calendar that can be used daily in the EYFS setting There is a section for the children to pick the correct day, month, date and weather conditions. This can be printed and used or used on the smart board. I open it as a PDF And get the children to circle the correct information. Simple yet fun and usable.

This product has images that start with the phase one sounds S A T I P N. The children are encouraged to colour in the images the correct colour depending on what sound they start with.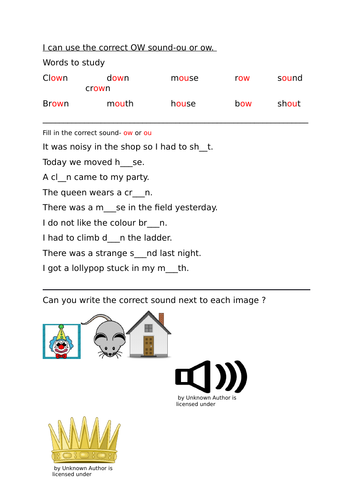 Consolidates independent revision of the ow/ou sound. CAn also be used during a teacher lead session.

This resource is a full lesson; with a plan, differentiation ideas, key vocab and steps. There is also a sheet for children to trace around before they can cut the shapes out. This lesson can be use for small groups or whole class. The children are encouraged to think about the different shapes that make up a Pumpkins face and then draw and make it them selves focusing on the correct shape names and what they look like whilst developing their fine and gross motor skills.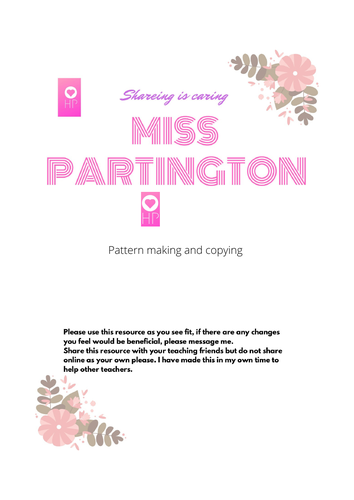 These three sheets are to help your children solidify their pattern knowledge. Their is a blank sheet for you to print and create your own patterns, one for the children to make patterns on and a third sheet for the children to copy the pattern on the empty mittens.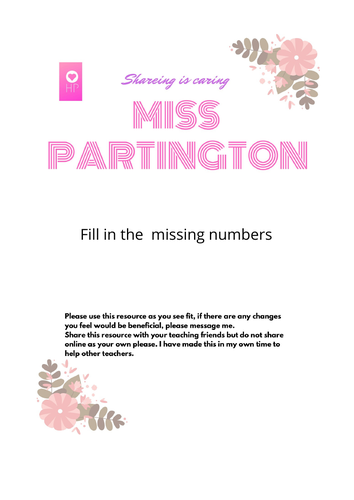 This pack contains 4 sheets. Two sheets that count from one to ten with missing numbers- one with the numbers at the top and one without. Two sheets that counts from eleven to twenty with missing numbers- one with all the numbers at the top and one without. Christmas themed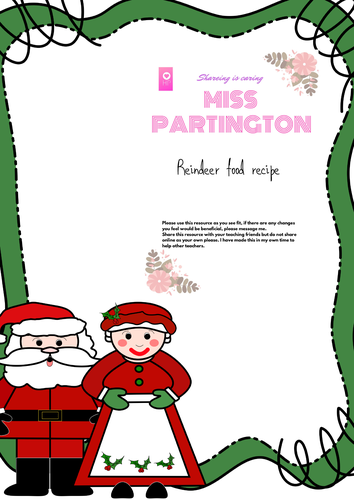 In this pack you will find a set of teacherinstructions with a what you need and instructions to follow, a simplified sheet for the children that contains the instructions and adverbs, a sheet for the children without the adverbs and then an empty writing frame for the children to use to write their own set of instructions.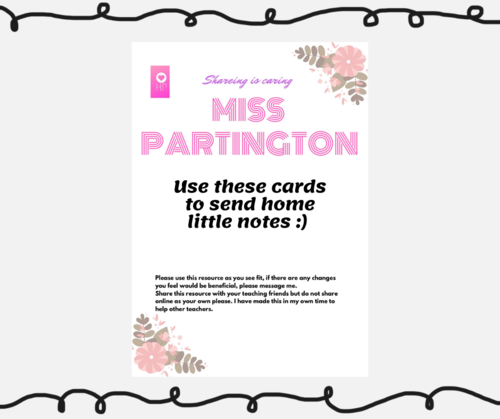 Use these little cards to send home important bits of information or reminders.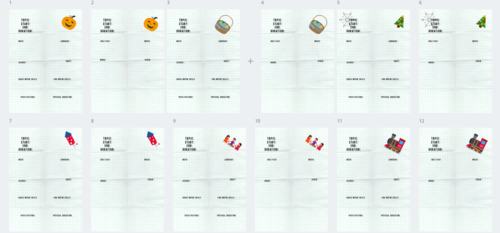 In this download you will find a variety a double sided planning sheet that can be used for an over view of your topic. On the sheet you will find the subheadings: Theme start date end date duration math language science craft fine motor skills gross motor sills trips/visitors physical education role play books music other Each page has a little image in the top right hand corner to match different topics/themes and seasons. There are 18 different images in total.

This pack contains fine motor skills work where the children have to match the equipment to the correct jobs person. There are pages to practice handwriting skills that are differentiated for those who still need to trace to those who are practicing free writing. There are also speech bubbles that go with each jobs person explaining what they do, this can be used for the children to read and then match up independently.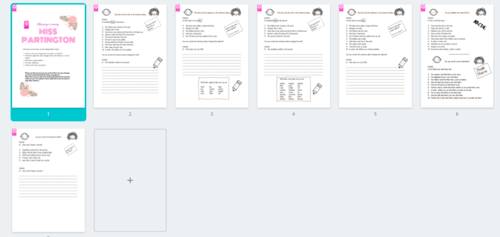 This pack contains sheets that can be used however you wish in your classroom; morning work, home work, literacy center work ect contained in this pack is; circle the verb and then rewrite changing the verb ( 2 sheets with and without a word bank) circle the adjective and then rewrite changing the adjective ( 2 sheets with and without a word bank) rewrite and fix the sentence (missing full stops and capital letters) circle the capital letters identify the correct there and their use in each sentence . This pack has an autumn/ winter theme to the sentences.

Use this tree with falling leaves to help your students improve their fine motor skills and pencil control skills as they follow the leaf trails to the ground. This can be used as a stand alone activity ( we use it as morning work) or as part of a lesson that focuses on fine motor skills, the children can also be encouraged to add their own leaves to the tree and colour it in with the appropriate colours.

For those days when you can`t be there but want to make sure that your cover has all of the important information.

This booklet allows the children to see the letter, see images that start with that sound, practice pencil skills to write the letter and make lines using the correct movements and an activity section which allows the children to use their creativity and imaginations in addition to, a find an circle the correct letter section. Each letter is one A4 and is clearly organized.

This is simple sheet that contains three landscapes: desert, jungle and the polar regions and an additional sheet that contains animals from each region for the children to cut and stick. the children could also be encouraged to draw the animals in if you do not wish for them to cut and stick. These sheets can be used for homework, to consolidate learning or for independent morning work.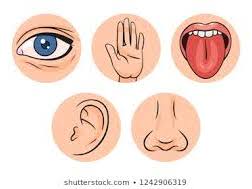 These pages can be used to help the children figure out what each of their senses do. We used them on a walk through the woods on two different occasions The children had to discuss what they heard, saw, smelt and tasted… we did a teddy bears picknic to go along with this sheet, the children had to taste the different foods and say if they were sweet, salty, sour ect These sheets can also be used to help with revision of what the children can recall each of the sense can do. simple but effective for Kindergarten aged children.

The children are presented with number bond sentences to ten and can use objects placed on the web to help them work out the answer, sometimes the answer is the product and sometimes the children need to work out the missing number in the number sentence. There is also a blank copy for you to create your own sheets from.