17Uploads
766Views
197Downloads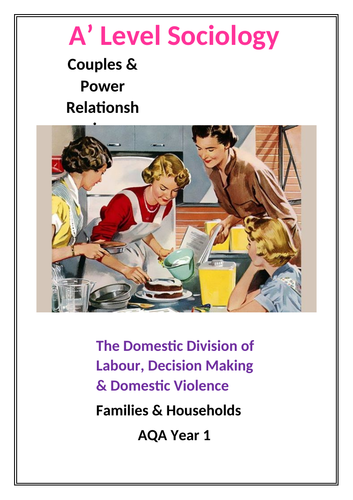 A booklet covering the domestic division of labour topic. This is a combination of information, activities and assessments. It has been created in line with A' Level AQA, however, it could be suitable for other exam boards.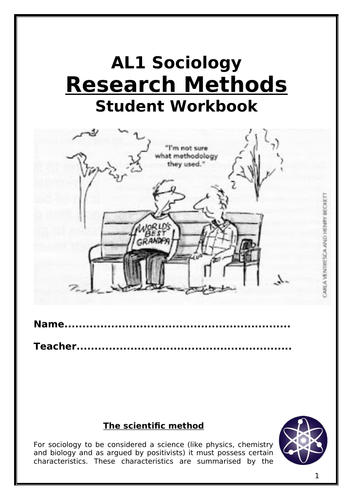 This booklet is designed to guide students through the main elements of research methods for AL1. No reference to MIC, just purely Research Methods, writing a hypothesis, different research methods etc.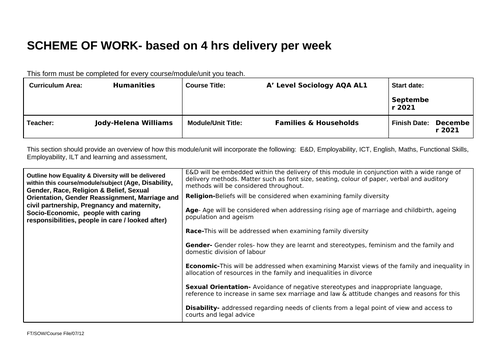 This is a modular SOW for Family. I have other SOW on theories etc and they follow on from one another. Based on the AQA specification.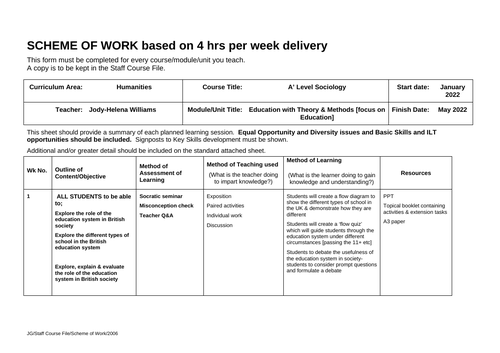 This resource is the SOW for Education, topic only. A separate SOW is available for the methods in context element. This is done separately due to teaching split.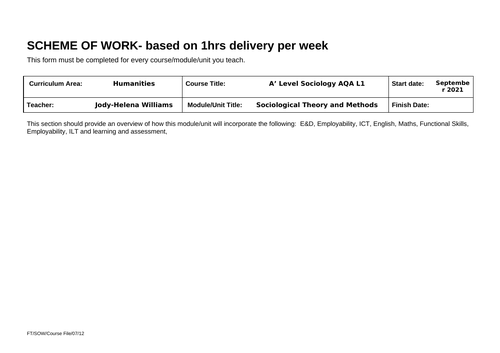 A scheme of work for the Sociological theory element of AL1. This is designed to be taught along side Family or any other unit you are teaching. Based on 1 hr per week delivery.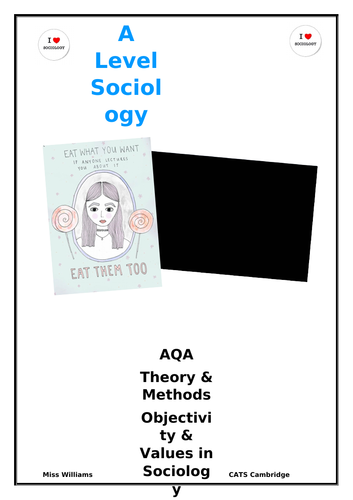 This booklet is designed to guide student through the Values and objectivity section in theory [A2 Sociology] Some pictures and small amount of text have been borrowed from a couple of other resources.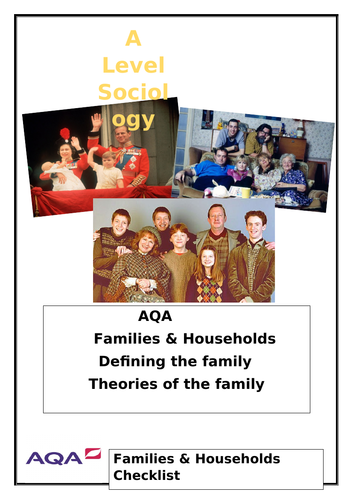 This booklet is designed to guide students through the theories of the family content. Please note that Personal life perspective is not covered here as I cover it with family diversity and this will be available in the family diversity booklet once uploaded.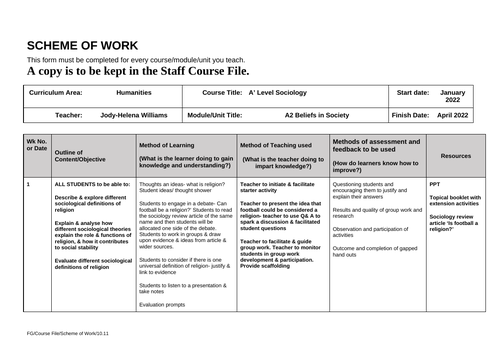 This SOW is written for Beliefs in Society AQA. Contains delivery ideas, in class assessment ideas and delivery schedule.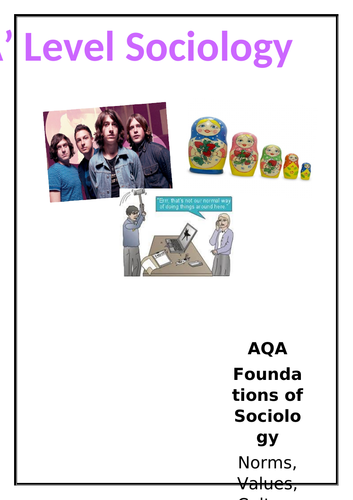 This booklet is designed to build the foundations of sociology in the first few lessons. An interactive booklet on norms, values and the formation of culture.

This booklet is designed to fit the AQA Sociology specification for crime and deviance year 2. This is a workbook for marxism and neo-marxism and crimes of the powerful.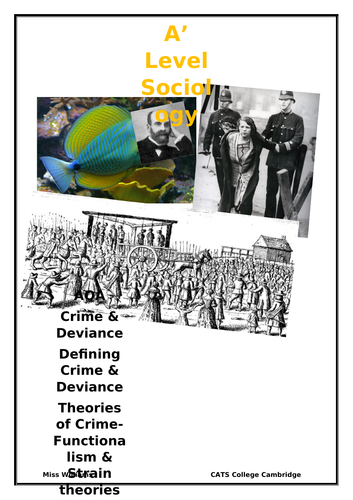 This booklet fits the new specification for AQA Sociology year 2. This booklet is a workbook with activities and information for Functionalism crime and deviance.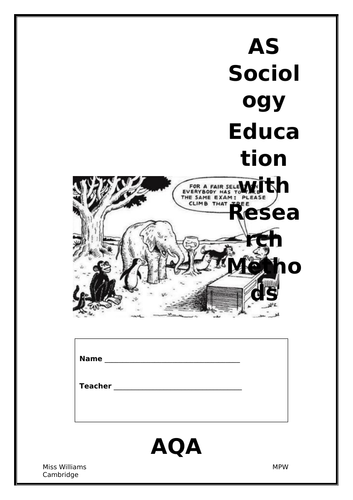 This booklet is the first booklet for education. It is designed to fit the AQA specification year 1. This booklet works through key terms and theories of education plus addition things.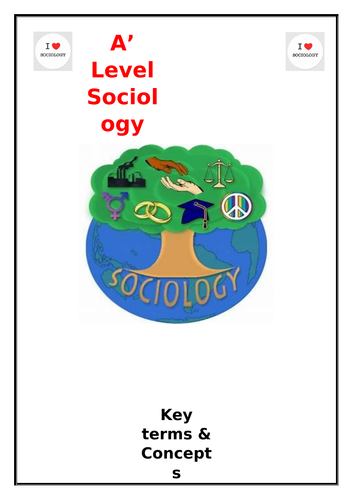 This booklet is designed for AS/Year 1 A Level Sociology students. This booklet is useful for any specification. It works through key ideas.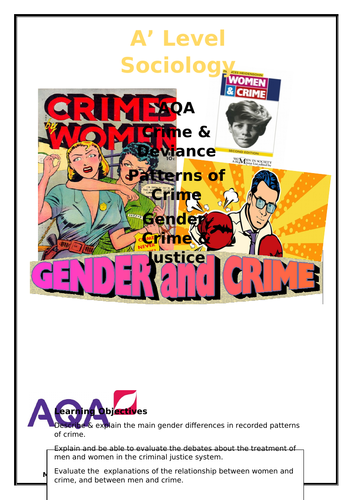 This booklet is designed to fit the AQA specification year 2 crime and deviance. This booklet is for gender and crime and is a work booklet.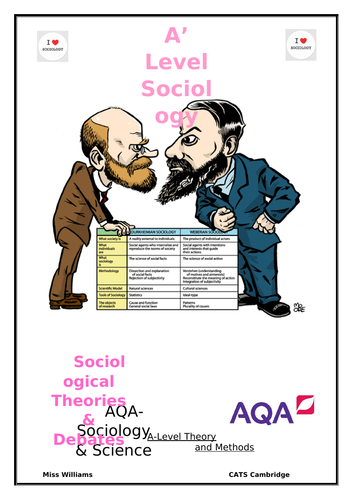 This booklet is designed to complement teaching on sociology as a science for the AQA specification. This booklet is suitable for year one or year 2.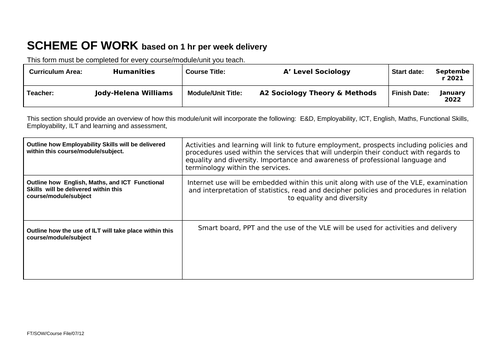 A2 Theories for Sociology including Sociology and Social Policy and Values.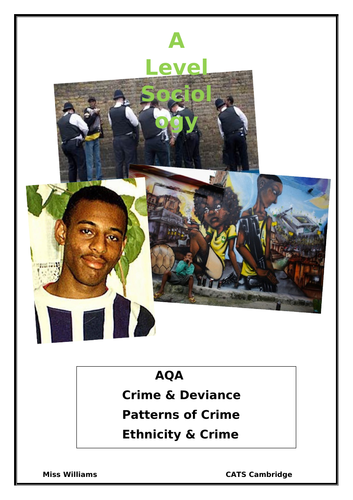 A booklet designed for the AQA year 2 sociology specification. This is an activity booklet for the Ethnicity & Crime topic.