Taylor Teaching Resources
49Uploads
279k+Views
199k+Downloads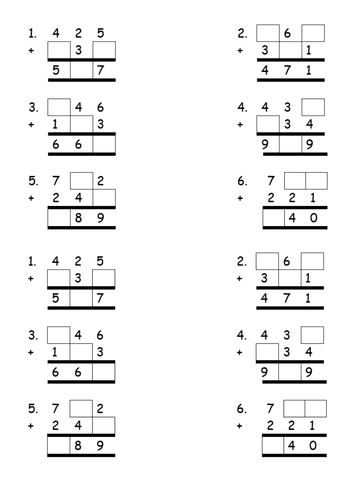 Missing Numbers Column Addition used in year 5 - two versions for differentiation.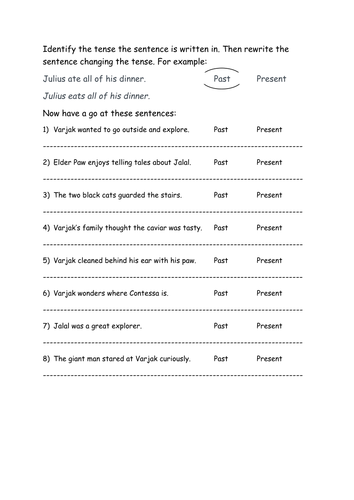 Children to identify the tense a sentence is written in and then rewrite the sentence in the opposite tense. Sentences based on the children's novel Varjak Paw.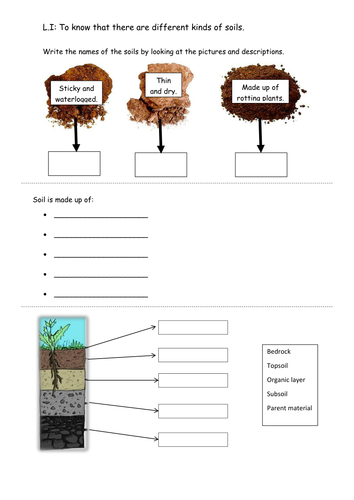 Worksheet in 3 sections: 1. Three types of soil 2. What soil is made up of 3. Layers of soil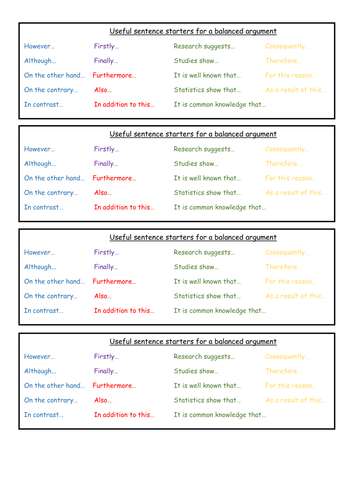 Children stuck this small sheet into their workbook to encourage the use of appropriate language when writing a balanced argument.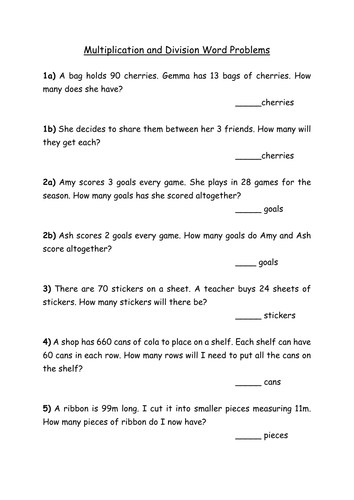 A variety of multiplication and division word problems used for a year 5 class. Two versions for differentiation.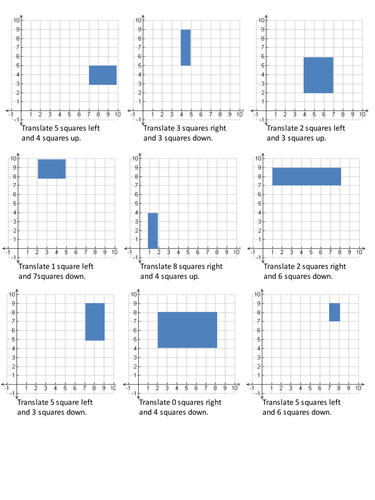 Translating shapes worksheet - differentiated for lower/middle and higher. Used in year 5 class.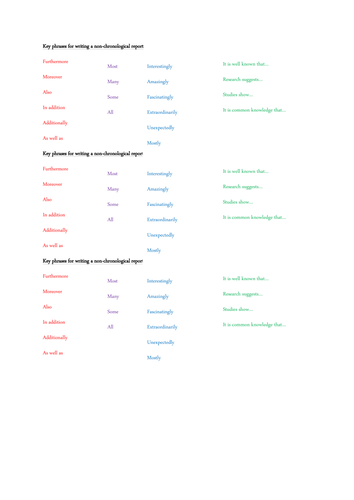 Useful phrases for writing a non-chronological report - children stuck into workbooks to encourage use within their writing. The children cut out the circles and stick one on top of the other (biggest to smallest) and finish by stick the 3/4 Earth on top. They then colour and label the layers (crust, mantle, outer core, inner core). Differentiated for 3 abilities.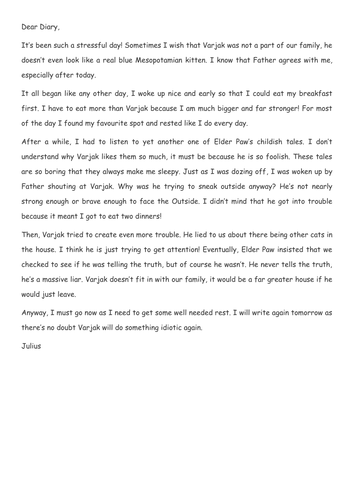 An example of a diary entry based on the children's novel 'Varjak Paw' - used to deconstruct the key features.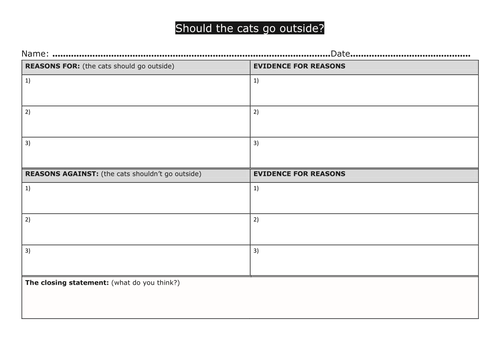 Worksheet for planning a balanced argument - used for the story of Varjak Paw but can easily be altered.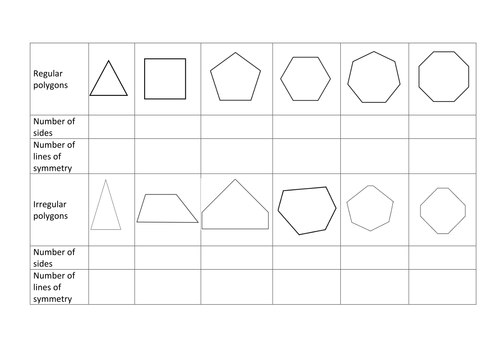 Lines of Symmetry of regular and irregular polygons investigation. Children were provided with shapes to fold and mirrors. Used in year 5 class.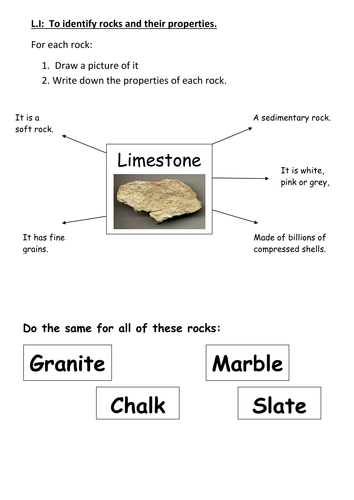 Rock fact file and reading comprehension for lower/middle/high ability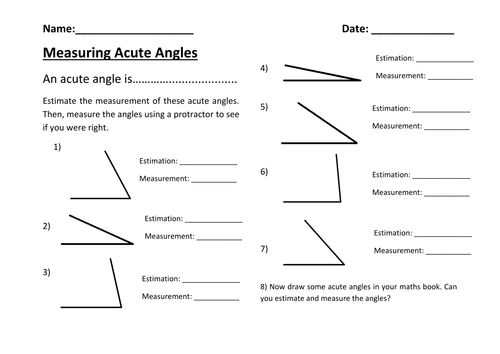 Children recorded their estimation and measured using a protractor. Used in year 5. A worksheet for children to label the parts of a plant and their functions (roots, stem/trunk, leaves and flowers).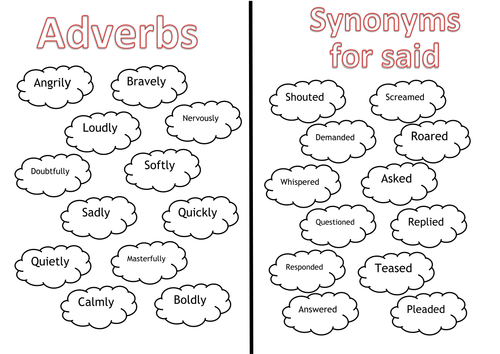 Two word mats (for different ability). Half shows a variety of adverbs and the other half shows a variety of synonyms for the word 'said'. Used in year 3 class for narrative writing. Children planned a non-chronological report (about winged horses) using this format. Easily adapted for a report on just about anything.