4Uploads
177Views
24Downloads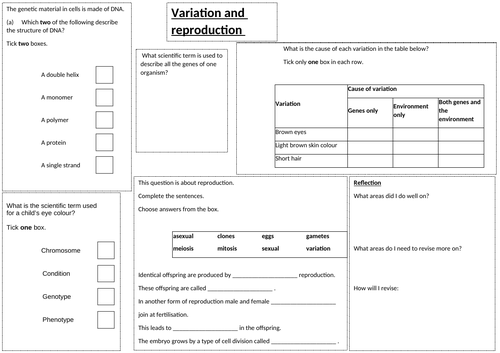 This resource is on the topics variation and evolution. It includes answers.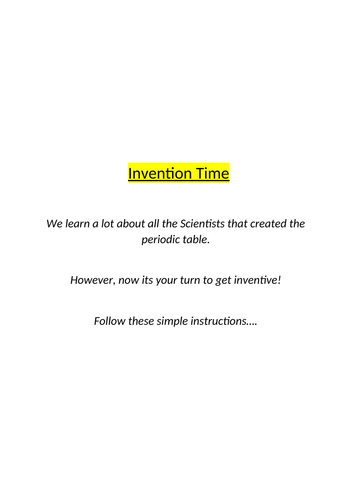 Fun activity which will help your students love the Periodic table! You will be excited to see what your students can make…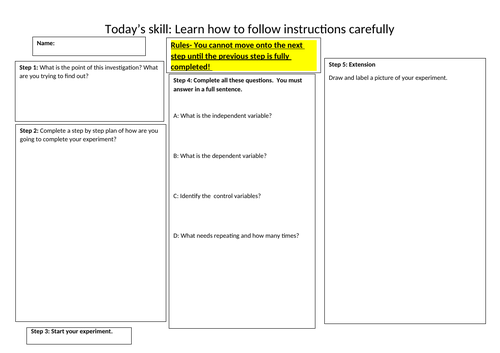 This is a step by step process for students to follow, which can be used for any experiment.