RonnieTheRedPanda's Shop
Teacher for 30 years, secondary French and German, now primary. Specialising in phonics, reading, grammar.
65Uploads
165k+Views
109k+Downloads
Teacher for 30 years, secondary French and German, now primary. Specialising in phonics, reading, grammar.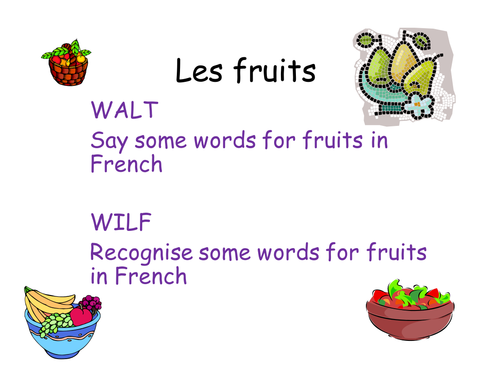 Powerpoint about fruits in French. Introduces and practises vocabulary. First in a series of lessons which includes using plurals, giving opinions and singing songs about fruits!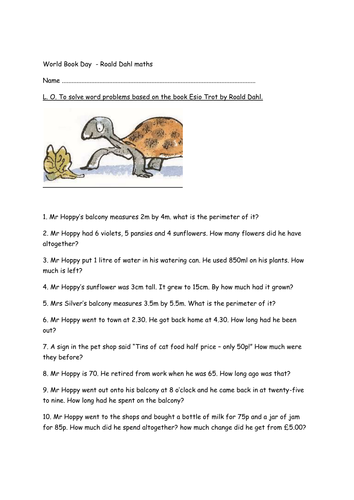 Word problems based on the book Esio Trot by Roald Dahl. Aimed at lower KS2. Ideal for a World Book Day-themed maths lesson! Easily adaptable for higher or lower ability.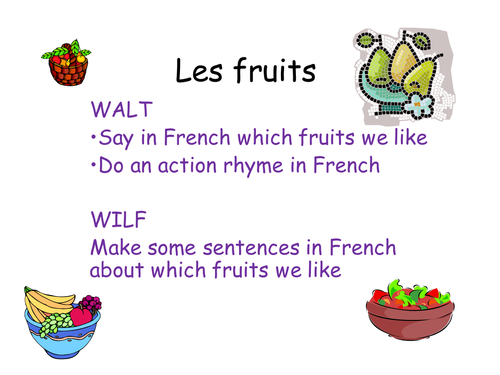 Powerpoint lesson, following on from my 'Les fruits' resource. My Year 2s and 3s loved doing the action rhyme and were able to make up their own second verse by changing the fruits. Actions for the rhyme include wiggling finger (1st line), pretending to eat fruit and rubbing tummy (last line).
This powerpoint is about Barney Bear's trip to Nice in France for the Mardi Gras carnival. He watches the parades and joins in by wearing a colourful mask and eating carnival food. I am quite new to teaching EYFS - any constructive feedback gratefully accepted!
A printable template for a simple board game aimed at KS2. A simple and versatile idea needing minimal preparation, this is a board game for 2-4 players to practise spellings, vocabulary, times tables or anything you like! Just add counters and dice, and cards with your choice of words (or get pupils to make their own). Game rules can be adapted as you wish. Resource also includes a slide of notes/ideas/instructions for how to play. If you like this, please leave a review!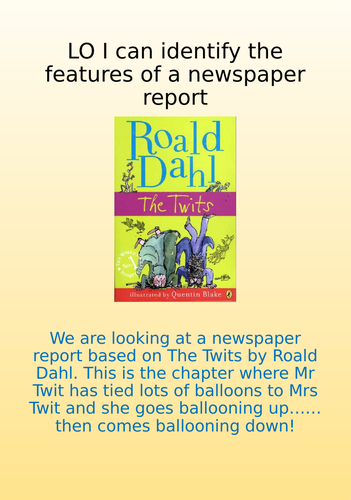 A ready-to-use full lesson powerpoint on writing a newspaper report, aimed at lower KS2, but easily adaptable for any class. Based on Mrs Twit Goes Ballooning Up and Mrs Twit Comes Ballooning Down from The Twits by Roald Dahl. Includes starter activity on past tense verbs, model text, identifying features activity, comprehension questions and 2 printable blank templates for children to write their own report. I've set it in Scarborough, but you can edit it to include the name of your town and local landmarks!
Powerpoint to teach the words for the days of the week linked with the names of the planets.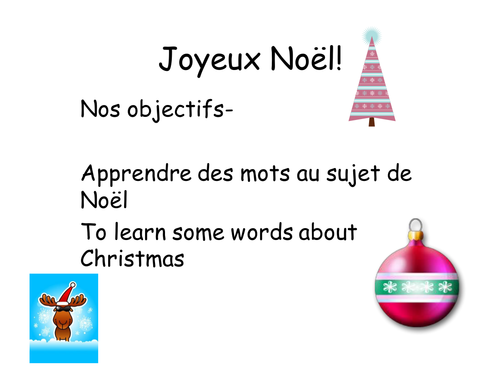 Powerpoint to introduce and practise simple Christmas-related vocabulary items. Written with Key Stage 2 in mind but could also be used with key stage 3.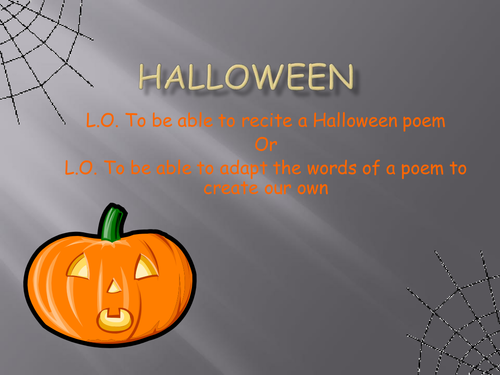 Poem in French to practise Halloween vocab/colours/rhyming words etc. Includes ideas for use/teaching notes and links with KS2 Framework for MFL. Parts of the Powerpoint can be omitted/changed if required.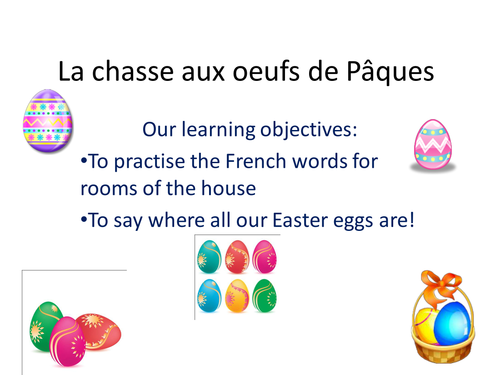 Simple Powerpoint to practise rooms of the house and colours. To make sentences such as 'Il y a un oeuf jaune dans la cuisine' etc
Powerpoint for Mardi gras. Simple introduction to the ingredients for a pancake plus fillings! Pupils can then produce some creative work, describing/drawing their favourite/ideal pancake!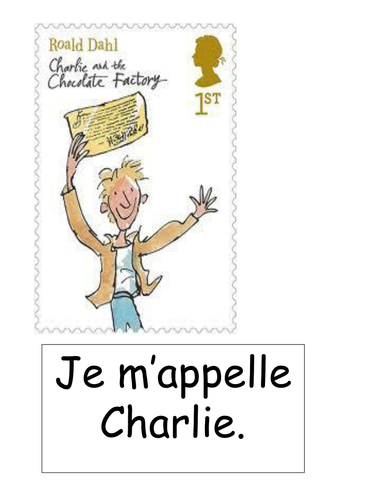 Very simple presentation of Je m'appelle... plus names of Roald Dahl characters. Can be printed out as flashcards.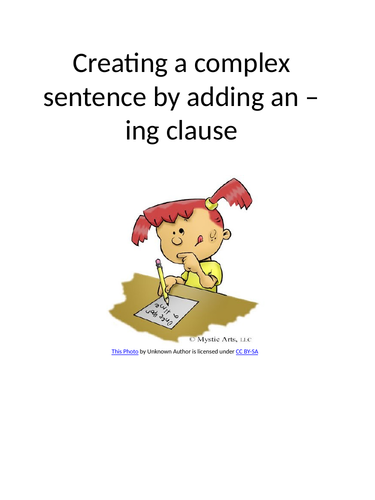 A full lesson powerpoint on creating complex sentences by adding an -ing clause to direct speech, based around The Twits by Roald Dahl. Includes a starter activity, practice of making the present continuous, a match-up exercise and independent task. Suitable for lower KS2.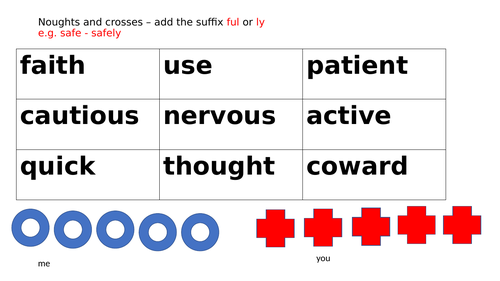 For remote or face-to-face learning - Noughts and Crosses games based on KS2 spelling and grammar, plus French and German verbs. Also includes a blank template for adding your own content. Game can also be printed and laminated for use in class. Simple but enjoyable game for students. Easy to adapt and good for 1:1 teaching.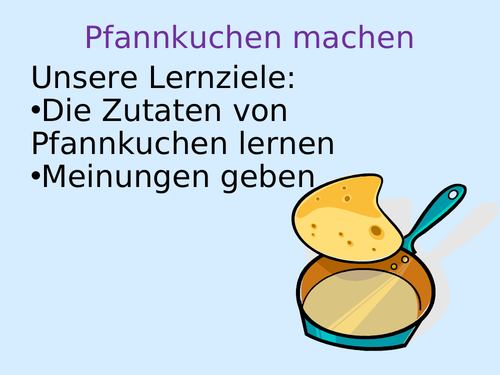 Simple Powerpoint about making pancakes. Pupils can use the vocabulary on the final slide to do some creative writing/drawing about their favourite or ideal pancake toppings!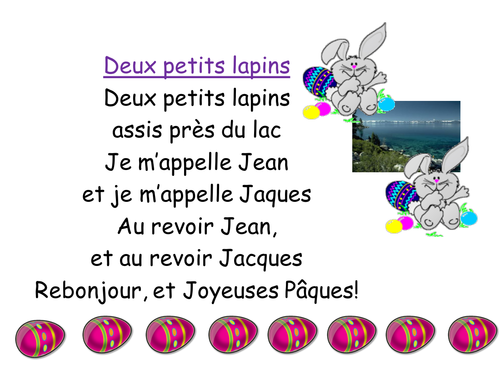 Easter version of 2 little dicky birds. As usual, pupils can recite this while doing the actions!
Powerpoint to introduce and practise Halloween vocab. Pupils can use the dictionary to make up their own sentences. Year 8 and 9 pupils could add qualifiers such as sehr/ziemlich etc to their sentences.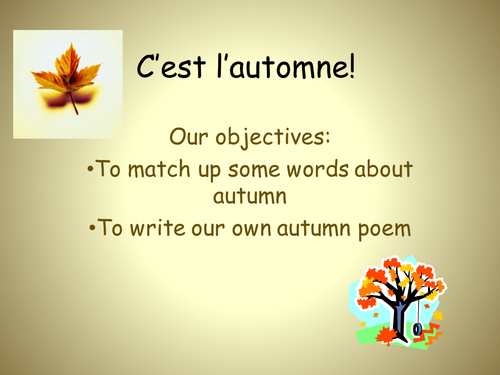 Powerpoint activity to get pupils thinking about the differences between summer and autumn and making their own 'poems' in French. Their examples could use vocab for different foods/clothing/types of weather etc.