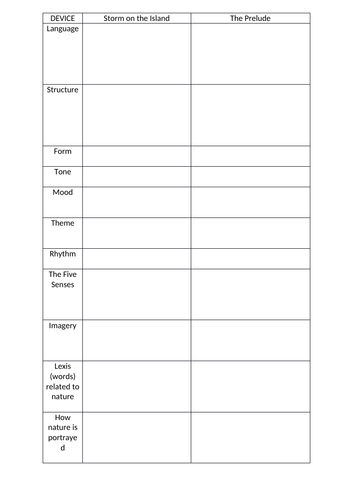 Compare Storm on the Island to The Prelude - Poetry Activity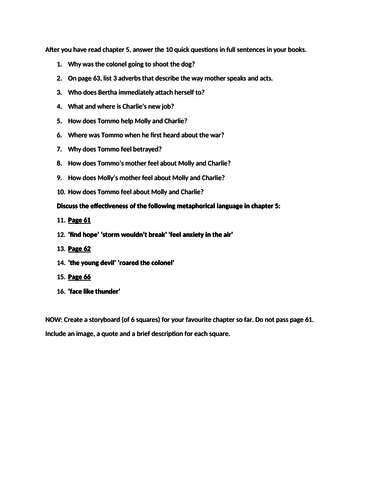 Private Peaceful End of Chapter 5 questions and tasks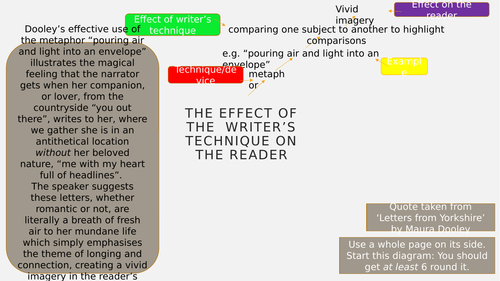 Clear explanation of writer's effect on the reader. Detailed PEE. Analysing poetry and/or literature. Clear step-by-step process of how to go from a quote>to subject terminology> to effect> to reader. Using poetry AQA anthology Love and Relationships as an example.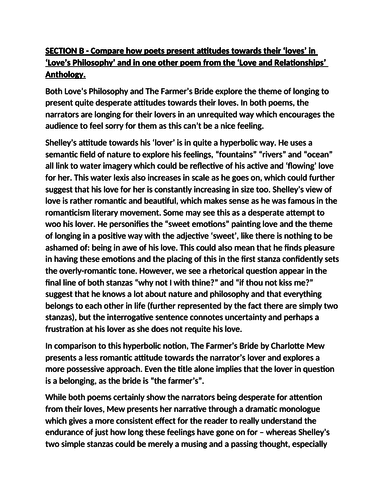 AQA Poetry Section B Model Answer - Level 7: Comparing Love's Philosophy to The Farmer's Bride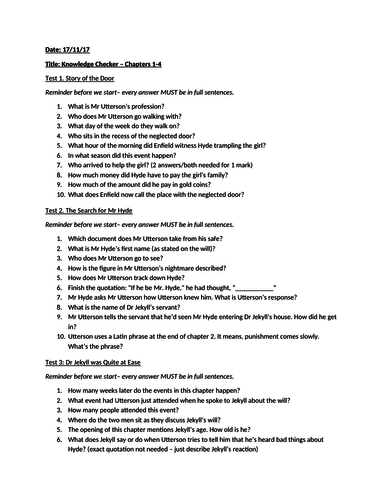 Jekyll and Hyde knowledge checker quiz - Chapters 1-4. Full lesson/ homework/revision. Thorough questions for chapters 1-4.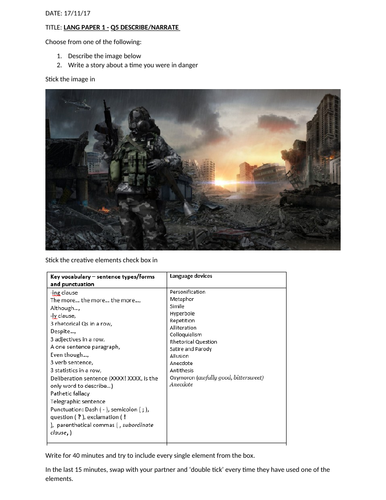 AQA Language Paper 1 Question 5 / Creative Writing lesson with peer assess and self assess prompt. Image with box of linguistic devices and structural devices. Peer assess prompt. Whole lesson/ homework or activity.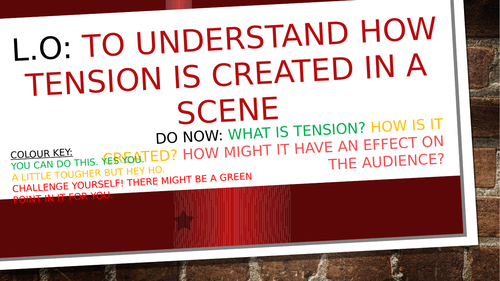 l.o: To understand how tension is created in a scene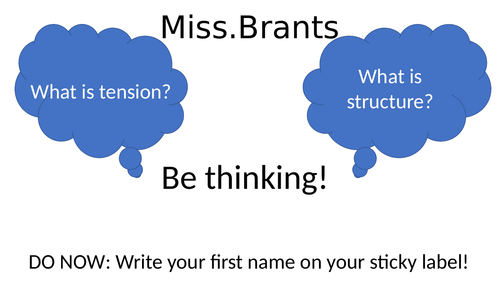 Structure Lesson on An Inspector Calls - Delivered for an interview and got the job.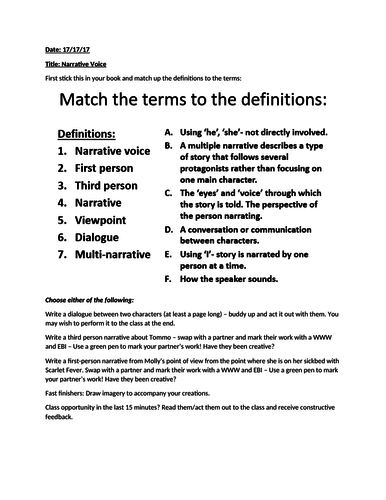 Private Peaceful Lesson/Worksheet - Choice of tasks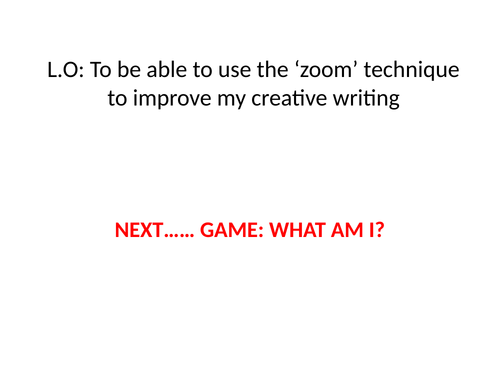 L.O: To be able to use the 'zoom' technique to improve my creative writing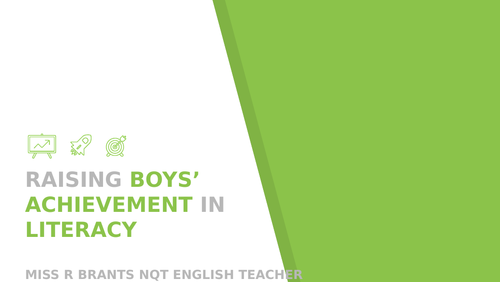 Raising boys achievement in literacy. Ideas, techniques and quick wins. Clear and concise presentation with action research and thorough pedagogy. Presented to Head Teacher and ex-ofsted.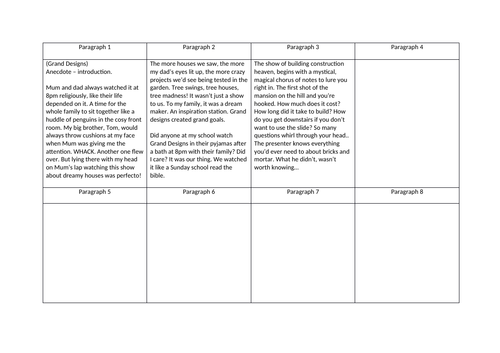 Using a semantic field of 'religion' in order to display a love of a tv show…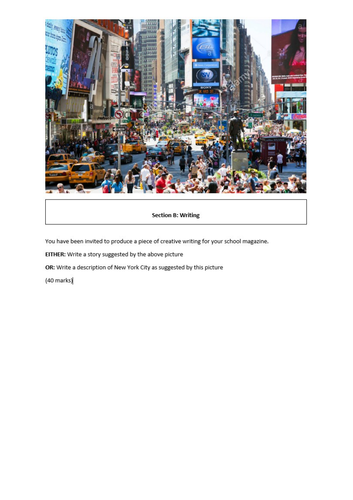 GCSE Creative Writing Describe or Narrate Example - NYC Scene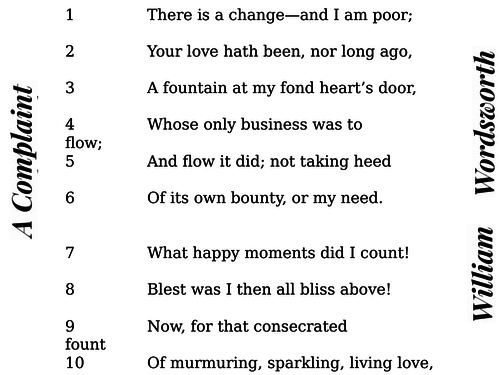 A Complaint - William Wordsworth: Mega lesson! Poetry GCSE. With model answer too!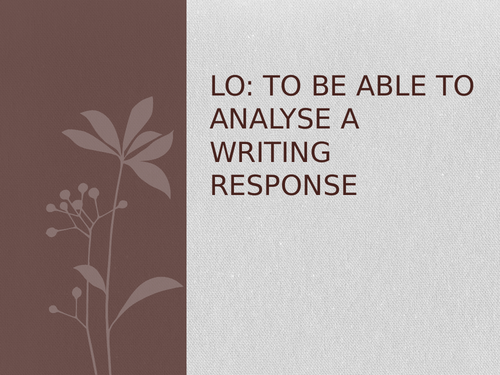 Scannell - Nettles: Poetry response model answers.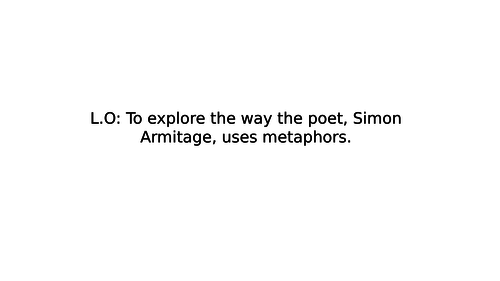 Manhunt by Simon Armitage - Mega Poetry lesson on metaphors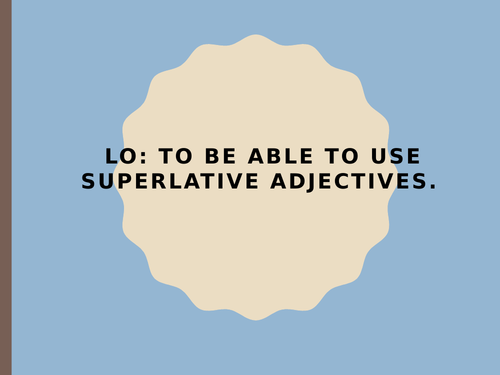 Superlatives and Auxiliary Verbs - Whole Lesson & contains a game.