RBR's Shop
Engaging English. Secondary level.
84Uploads
3k+Views
1k+Downloads
Engaging English. Secondary level.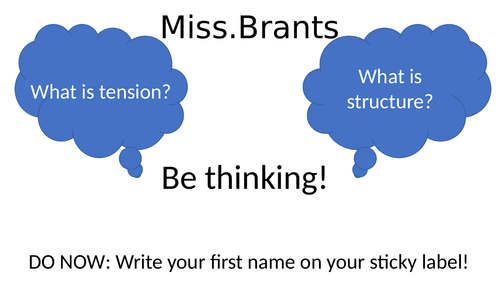 Structure Lesson on An Inspector Calls - Delivered for an interview and got the job.

Will easily last a week (5 lessons, if not more!) Very engaging and interesting Powerpoint to cover the full context of Jekyll and Hyde - Victorian Britain, Freud, Jung, Darwin and Stevenson. 35 slides including videos, quizzes, creating mindmaps, tasks and a song.

Analysing 'THIS IS THE PLACE' and 'Up 'ere' by Tony Walsh to understand context in Literature (Manchester)& Poetry.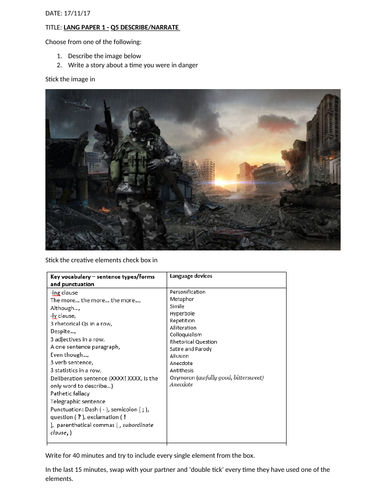 AQA Language Paper 1 Question 5 / Creative Writing lesson with peer assess and self assess prompt. Image with box of linguistic devices and structural devices. Peer assess prompt. Whole lesson/ homework or activity.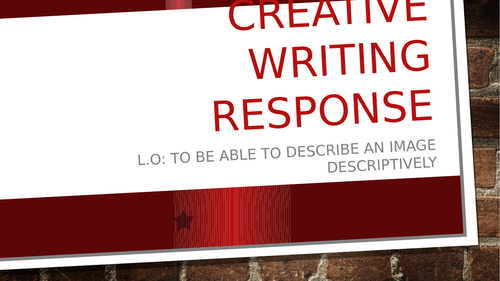 1-2 lessons on introduction to creative writing for language paper 1 q5. Using the senses and ambitious vocab. Video links and activities included.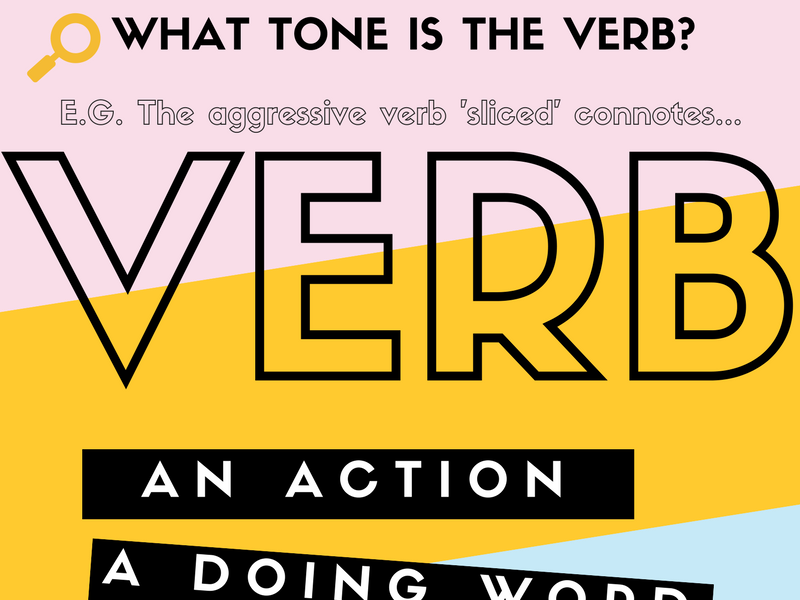 Engaging word class type images for display - Verb, noun, adjective and adverb. Easy marks missed for lack of subject terminology because pupils aren't confident with word types? Stick these at the front of the room!

Analysing Stormzy's 'Blinded by Your Grace' lyrics to understand semantic fields, using the terms 'lexis' and 'lexicon' and allusion.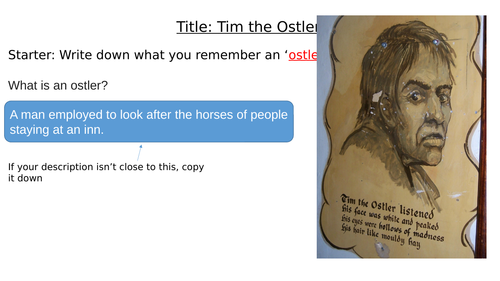 The Highwayman: Tim the Ostler and IMAGERY, Peer Assess and Diary Entry. MEGA few lessons! ENGAGING! Group work, peer work, etc.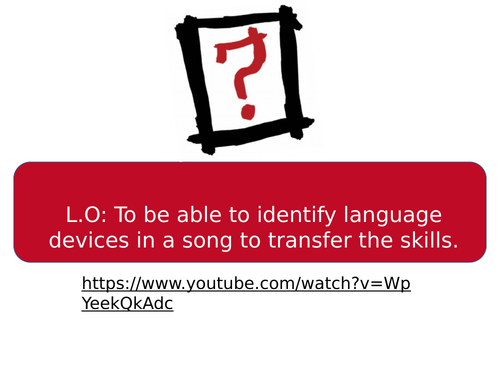 Using Black Eyes Peas "Where is the Love?" to analyse poetry/lyrics/language - full lesson (1-2 lessons) and model answer.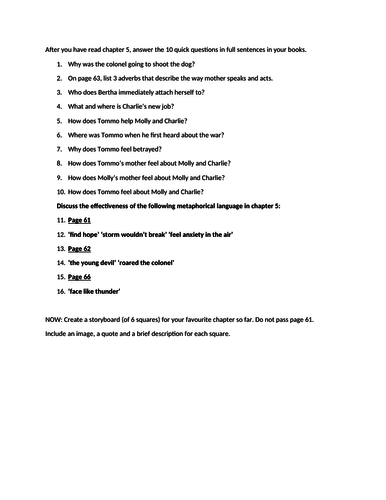 Private Peaceful End of Chapter 5 questions and tasks

Summarising the characters in Much Ado About Nothing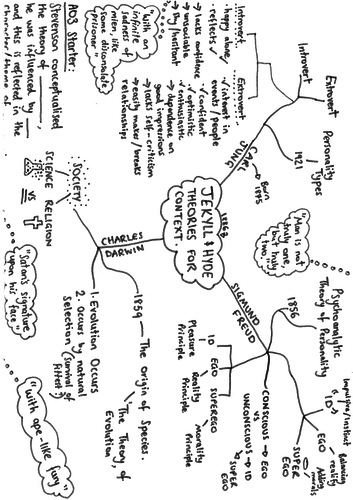 Context of Jekyll and Hyde mind map - Theorists: Freud, Darwin, Jung. Excellent visual aid for revision or an intro.

The step-by-step process of the point, evidence, effect and developing with subject terminology and the EFFECT which students usually miss out. Clear step by step explanation with examples from Love and Relationships poems from the anthology.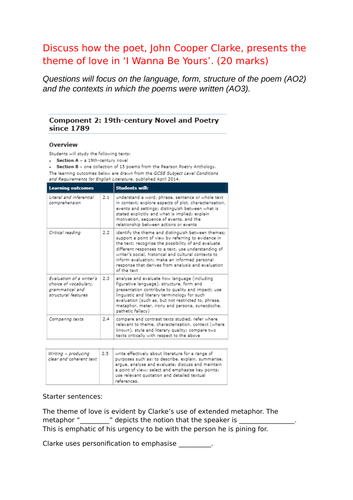 Lesson on John Cooper Clarke's "I Wanna Be Yours" - analysing language and poetry. Including questions 1-10 (activity) and 1-2 lessons. ENGAGING!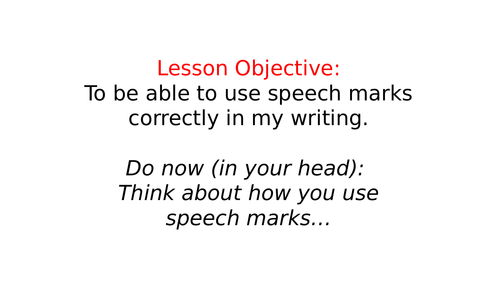 Using speech marks - Low ability. Nice video included, plenty of examples and cartoon drawing task at the end.