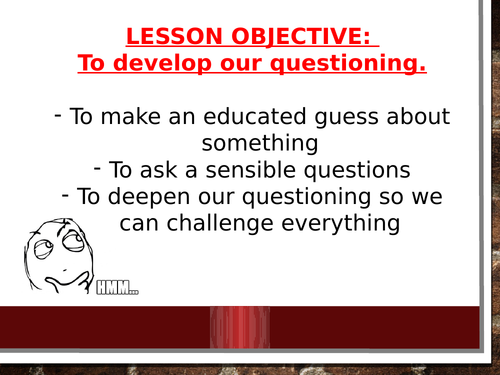 LESSON OBJECTIVE: To deepen our questioning so we can challenge everything and L.O: To be able to write effectively for specific purpose/style/tone Multiple lessons on the ballad of Frankie and Johnny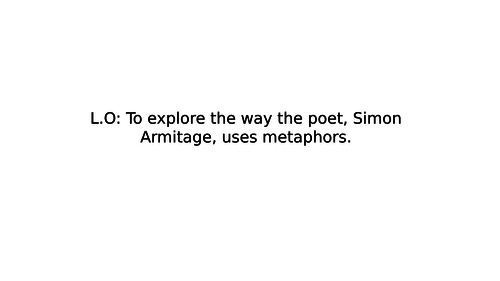 L.O: To explore the way the poet, Simon Armitage, uses metaphors.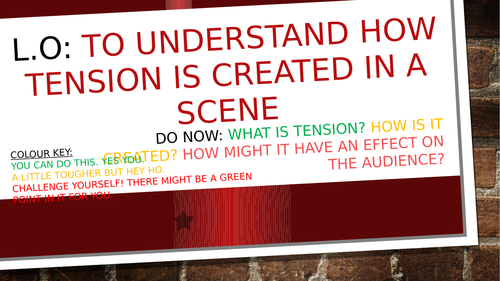 Our Day Out ENGAGING lesson - Commenting on structure lesson - tension - and model answer. ALL abilities - differentiation.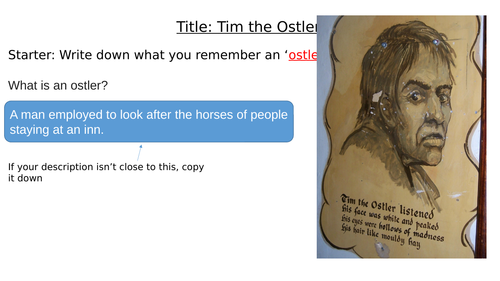 The Highwayman: Tim the Ostler and IMAGERY, Peer Assess and Diary Entry. MEGA few lessons! ENGAGING! Group work, peer work, etc.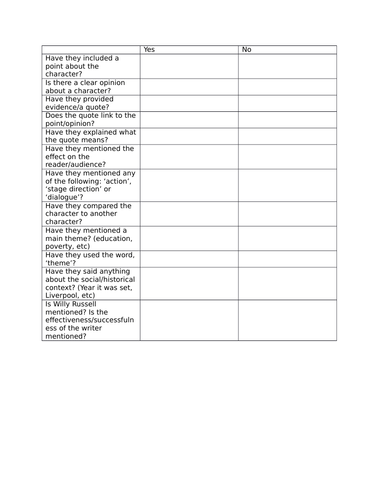 Our Day Out - Character analysis: PEER assess grid. Applicable to all plays too - just change playwright's name.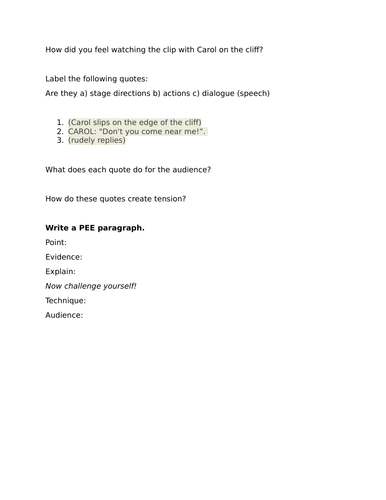 Tension/structure: scaffolding response - low to middle ability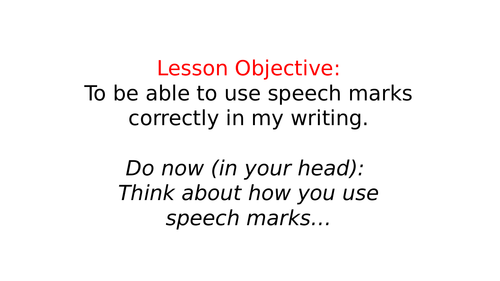 Using speech marks - Low ability. Nice video included, plenty of examples and cartoon drawing task at the end.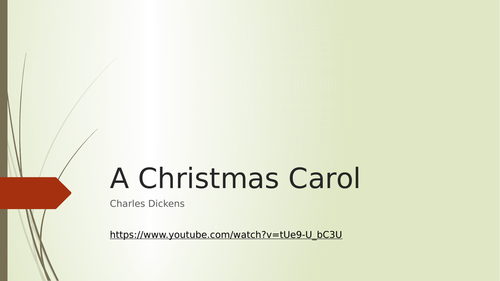 A Christmas Carol - Characterisation of Scrooge - Lower ability task and understanding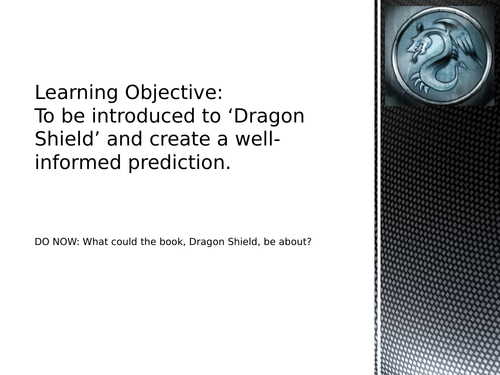 Dragon Shield - Introduction and prediction lesson - Interactive and very engaging! Rare that a school studies this so if you need all the lessons; let me know, I made all my own from scratch. Based on a low ability year 7 but applies to all abilities.
Porphyria's Lover AND general band 5 (being thoughtful) in AQA poetry responses. MEGA lesson or 3! (observation lesson for boy-heavy class). Including excellent stand-up game, Porphyria's lover analysis and how to be THOUGHTFUL rather than just clear when analysing poetry.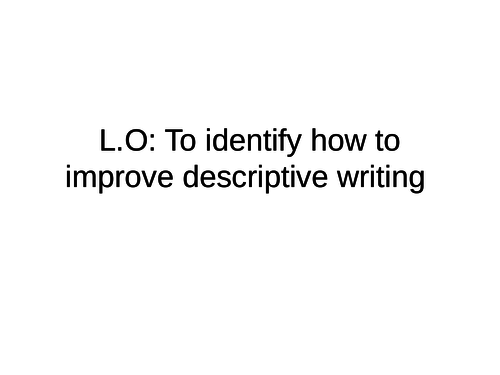 Lots of images, step by step guide of elements to include in a piece of descriptive writing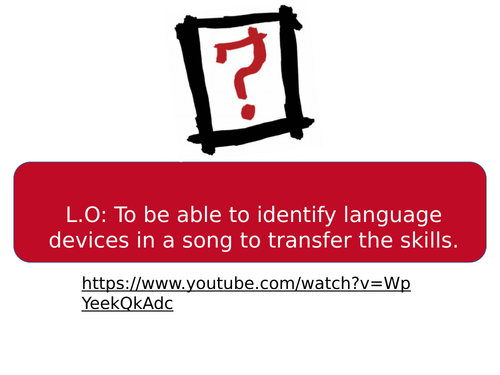 Using Black Eyes Peas "Where is the Love?" to analyse poetry/lyrics/language - full lesson (1-2 lessons) and model answer.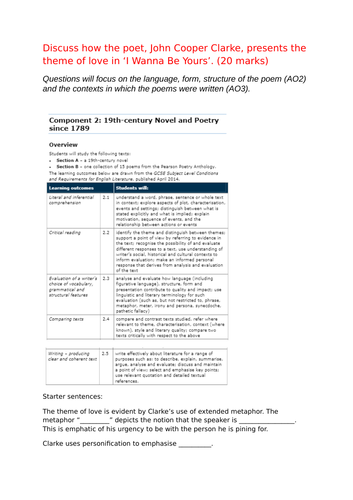 Lesson on John Cooper Clarke's "I Wanna Be Yours" - analysing language and poetry. Including questions 1-10 (activity) and 1-2 lessons. ENGAGING!
Analysing Stormzy's 'Blinded by Your Grace' lyrics to understand semantic fields, using the terms 'lexis' and 'lexicon' and allusion.
Analysing 'THIS IS THE PLACE' and 'Up 'ere' by Tony Walsh to understand context in Literature (Manchester)& Poetry.