A powerpoint and knowledge organiser to consolidate learning for Buddhism and Science AQA unit (Paper 2A, RE A Level). Fully resourced. Could be adapted to another spec.
A set of fully resourced lessons covering the content for AQA Buddhism and Science, Paper 2A, Year 2.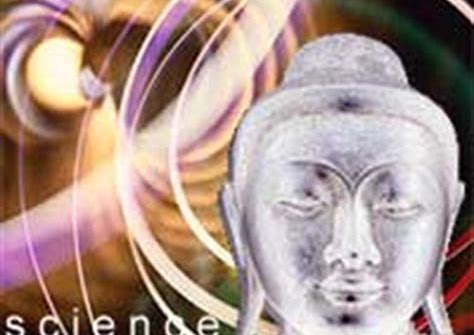 Fully resourced lesson on the views of Buddhism on genetic engineering, including an essay planning sheet for 15 mark evaluation question. AQA A Level RE Paper 2A, but could be adapted for other specs.
A lesson with reading and resources focusing on the way that Buddhist belief in miracles and karma could and has been criticised by science. AQA Year 2, Paper 2A, but could be adapted for other spects.
A set of resourced lessons for AQA RE Year 1 content: Philosophy - Evil and Suffering. Covers all theodicies and contains revision resources. Please note that these resources do require use of the new AQA A Level Year 1 text book.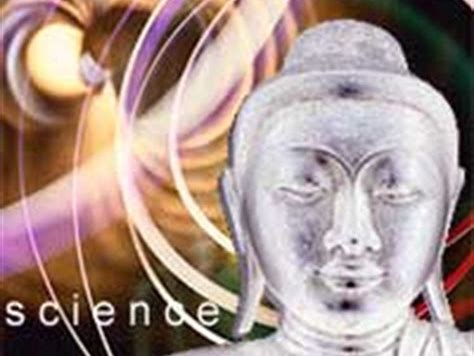 Lesson with PPT and resources focusing on the value of science in Buddhism. Lesson covers the following points on the AQA spec: The Buddha's approach to unanswerable questions. Similarities between Buddhism and Quantum Physics. Scholarly views of 14th Dalai Lama and Thitch Nhat Hahn. Please note that there is an OPTIONAL starter activity on modern science which uses pages from the AQA New A Level textbook, so you will need a copy of this book. Essay question for homework included.
24 lessons with powerpoints, worksheets and resources - including model answers, homeworks and revision resources. Each lesson folder contains 2 85 minute lessons, which were run concurrently with my year 12s on the same day this year. All Buddhism content was finished before Christmas. In addition to these resources, please be aware that you will need a copy of Denise Cush's Buddhism: A Student's Approach to World Religions and Peter Harvey: An Introduction to Buddhism - pages from these texts are used in some lesson activities.
Fully resourced unit of work, 8 lessons with PPTs, model answers and revision resources. Please note that some activities do require use of the AQA text book, Year 1 RE AS Level (new spec).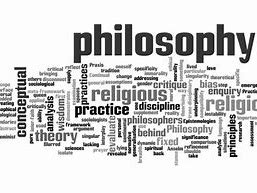 3 fully resourced units of work that teach the AQA content for Philosophy of Religion at A2. Please note some activities do require use of the AQA next spec text book for Year 2 of the course.
Lesson focusing on the different debates surrounding sexual behaviours in Buddhism, with fully resourced power point, for use in AQA Paper 2A Buddhism Year 13/Year 2. Unit = Buddhism, gender and sexuality.
Fill in the gaps sheets to be printed A3 to consolidate all learning of the AQA Year 13 RE A Level unit: Buddhism, Gender and Sexuality (Paper 2A)
A fully resourced unit of work with readings, revision resources and Powerpoints to teach AQA Year 2 Gender and Sexuality content.
6 lesson series with power points, worksheets, revision resources and model answers. There are 2 full lessons per PPT. Please note that some activities do use the AQA new textbook for RE A level which you will need to have a copy of.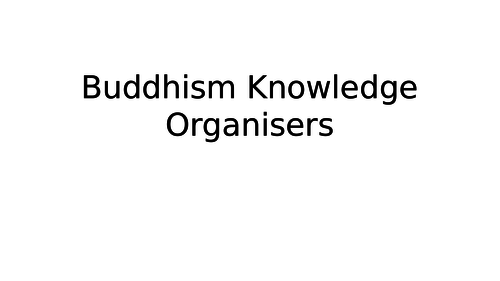 Fill in the gaps knowledge organisers, with thorough (8,000) word document containing all key knowledge for Year 1 AQA A Level RE Buddhism (paper 2A). This can be used in conjunction with key questions and a Sanskrit/Pali glossary to ensure that students are fully comprehending key religious content.
A bundle of power points, worksheets and revision resources to prepare students for the conscience section of AQA new spec RE A Level (Ethics Paper 1). Please be aware that 1 optional activity requires the use of the AQA new text book but the rest are fully resourced.
A lesson and knowledge organizer homework preparing students for the Conscience module of AQA Year 2 RE A Level Ethics (new spec). This lesson was taught in 85 minutes and the KO was set as half term homework.
2 lessons exploring a variety of theological views on the conscience - resources include tables to fill in, multiple choice quiz and scholarly views that are broken down and easily digestible. Please note that one activity on Aquinas uses the AQA Year 2 textbook, but the rest of the activities are fully resourced here.
Lesson focusing on how tourism and other factors have shaped Thai views towards women, holding in tension the "Old" and "New" values of Thai society - presentation for the lesson, alongside sociological essay to help students understand the changing roles.
Lesson ppt and structured essay plan doc explaining a variety of psychological and sociological views of the conscience. I have also included a completed version of the essay plan for students to use to check their work.
2 lessons with resources focusing on the context that led to the ordination of Theravada nuns, and the debate surrounding whether or not the ordination should have been reinstated in 1996 - including the work of Sakyadita Organisation and Dhammananada Bhikkuni. AQA 2A Buddhism Year 2 content.
Powerpoints, tasks and resources for teaching the AQA Year 13 ethics unit about the conscience, including revision materials.