Samia88's Shop
Teacher of Science in a Secondary School for nearly 7 years now. Love Science and love making lessons.
110Uploads
130k+Views
80k+Downloads
Teacher of Science in a Secondary School for nearly 7 years now. Love Science and love making lessons.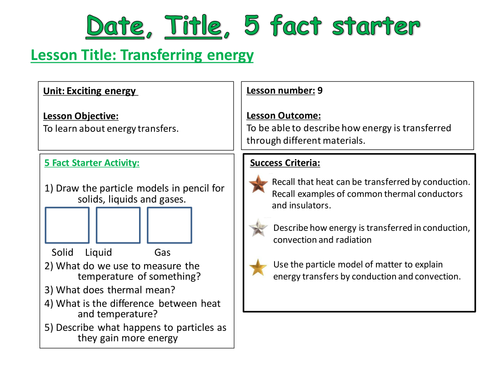 Includes BRILLIANT CONCEPT CARTOON on energy transfer, 3 demos, 2 worksheets, helpsheets and assessments. Brillaint lesson with badger style worksheet on all 3 energy transfers in the powerpoint. Review and model answers also available. Bargain considering what your getting : )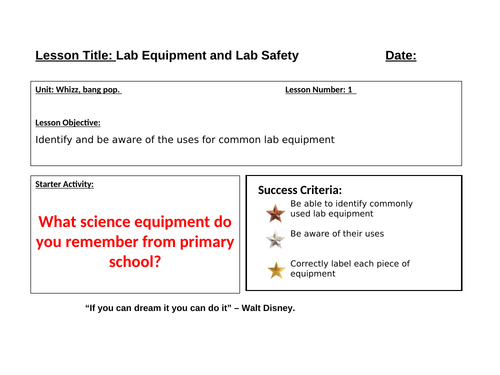 amazing engaging practical lesson for Year 7 Lesson 1 - Equipment including 2 practicals Lesson 2 - Safety in the lab and Hazards inc one practical Lesson 3 - Variables and tea light practical inc concept cartoon conclusion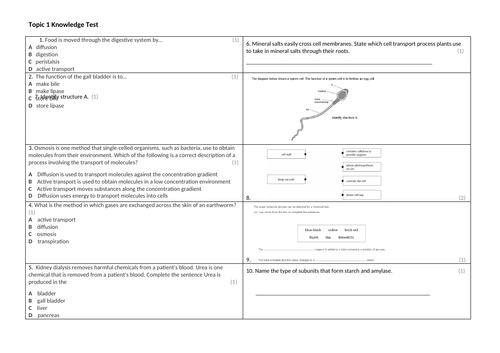 10 MCQs for each topic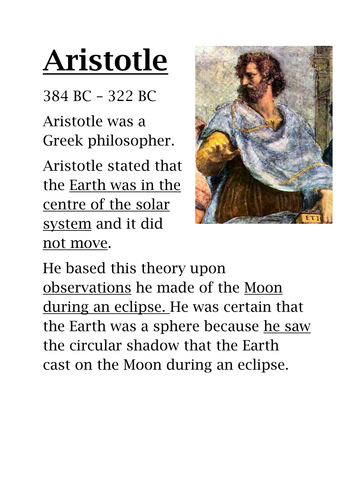 Changing ideas about the solar system THE SOLAR SYSTEM People Who Shaped Our Ideas Evidence and Theories lesson Understanding the purpose of different theories and their effect on Science. L/O – To identify and describe early ideas about the solar system. Describe how early scientists made their observations of the solar system. Describe scientists theories and models of the solar system. Explain how theories have developed over the years. EXTENSION - Suggest why people were for/ against the theories as time developed. (religious/ technology).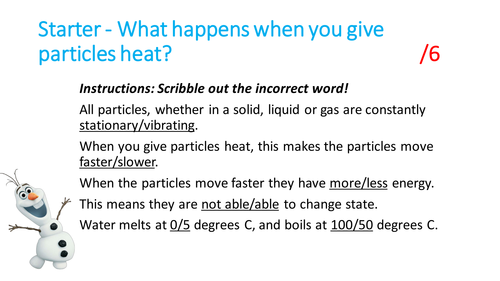 Extremely Engaging lesson on Changes of State with the Frozen theme to support the Science. Includes Melting Olaf and Model answers in order to write Scientifically to explain all changes of state for water. For lower-middle ability classes. *A couple of slides in the PowerPoint have been used from another premium resource on TES.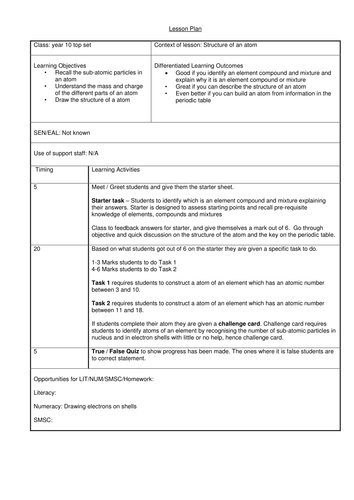 Your students need a red, blue and green pencil crayon for their key Starter to assess starting points Differentiated task challenge card True / false quiz as plenary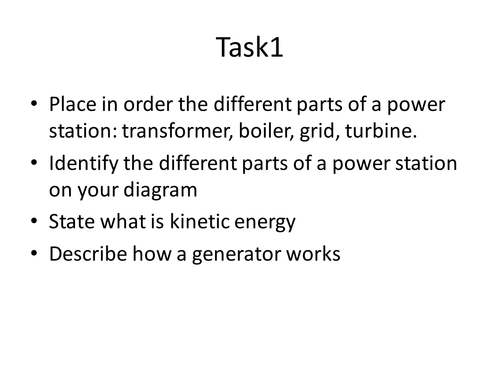 A variety of lessons and activities you can use to teach this . Generating electricity has an amazing starter and practical requiring students to get a foil turbine to turn using certain apparatus then relating it to the parts in a power station. Brilliant lesson.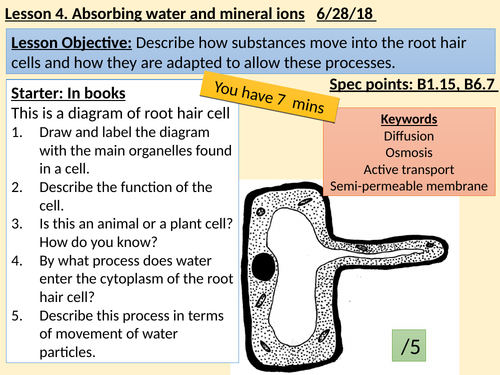 Amazing lesson on absorbing water and mineral ions. Includes baseline starter differentiated activities AFL Assessment and much more Worksheet are included in powerpoint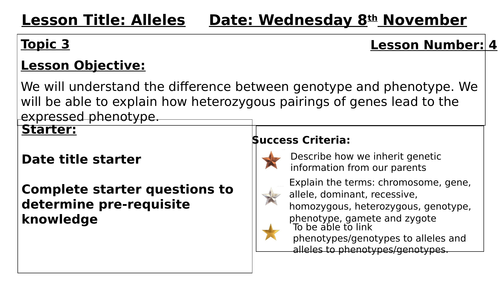 New Edexcel 9-1 GCSE Course CB3 Genetics In video, watch the first disease - Haemophilia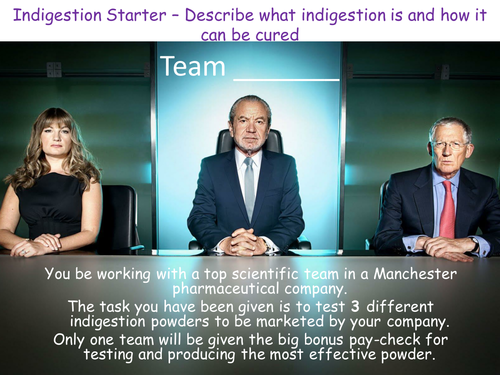 Apprentice style lesson, WHOOP WHOOP Make sure you play this soundtrack as the students come in and as they are doing the starter. Tell them they have the length of the track to complete their starter. https://www.youtube.com/watch?v=i0kWvf6wJyw The team should be your school name.