Mr Barlow's Shop
A selection of Business, Economics and Enterprise resources. Download and try the free enterprise activity!
25Uploads
18k+Views
6k+Downloads
A selection of Business, Economics and Enterprise resources. Download and try the free enterprise activity!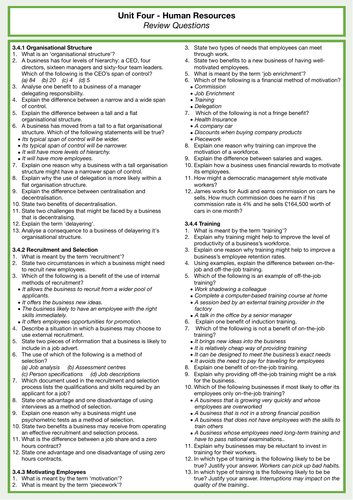 A set of fifty question revision quizzes for each of the six units in the AQA GCSE Business course. The pack includes PDF quiz sheets for: Unit One - Business in the Real World Unit Two - Influences on Business Unit Three - Operations Unit Four - Human Resources Unit Five - Marketing Unit Six - Finance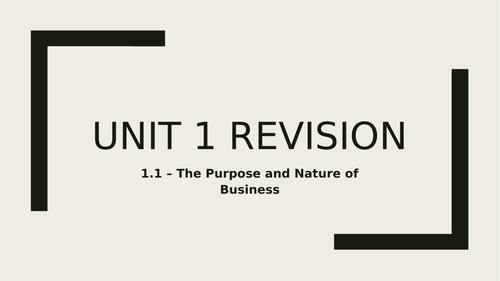 A set of PowerPoint quizzes covering the entire AQA GCSE Business specification. Each section of the specification has been covered with ten short-answer questions on each. Topic Areas Covered: Unit 1 - Business in the Real World Unit 2 - Influences on Business Unit 3 - Business Operations Unit 4 - Human Resources Unit 5 - Marketing Unit 6 - Finance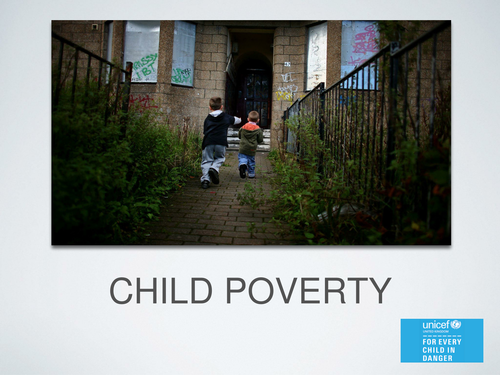 An assembly on child poverty used with Years 10 - 13 featuring a quiz, prayer and embedded links to videos. Duration is around 10-15 minutes.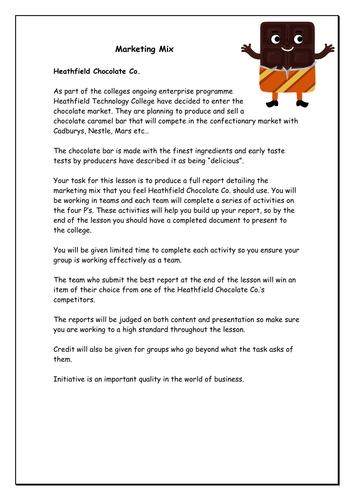 A project that introduces pupils to the concept of the marketing mix. This is achieved through pupils creating the marketing mix for their own chocolate bar. The resource pack contains an instruction sheet and additional task sheets for each of the four P's - product, price, promotion and place.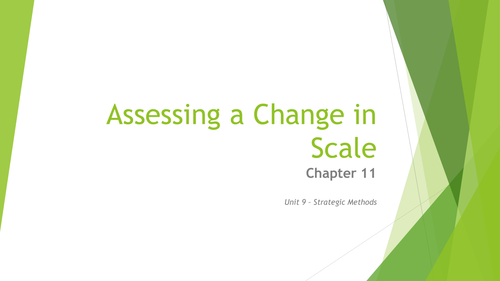 A PowerPoint and accompanying resources to teacher Chapter 11 of the new AQA A2 Business specification.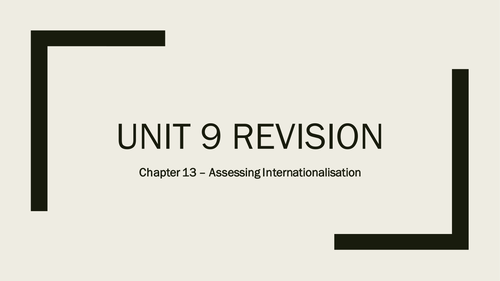 A set of PowerPoint quizzes that cover Unit 9 Strategic Methods in the AQA A-Level Business course. Each chapter PowerPoint includes ten questions in an interactive format. I use this with mini whiteboards to assess understanding at the end of a topic.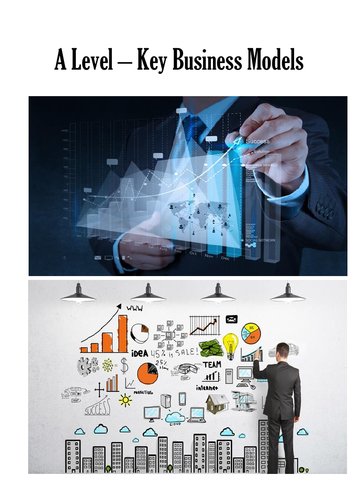 A PDF file containing all of the key models needed by students studying AQA A-Level Business. Each page contains a different model with a relevant diagram and explanation. Great for revision.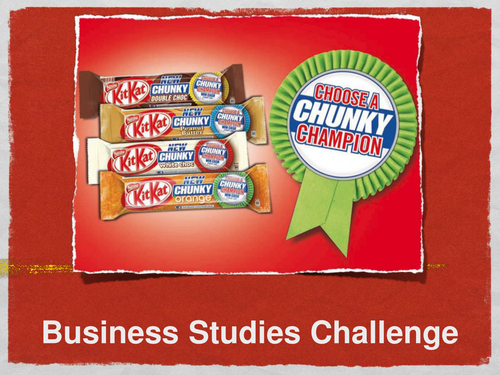 An enterprise or marketing project based around four different flavours of Kit Kat Chunky. This resource contains a PowerPoint and worksheet with enough content for at least four lessons.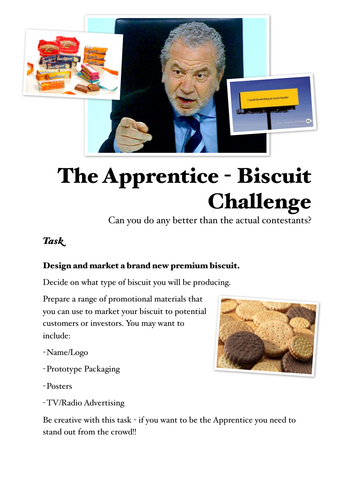 A PDF worksheet loosely based on a previous episode of the apprentice. Instructions for pupils to design and brand their own biscuit.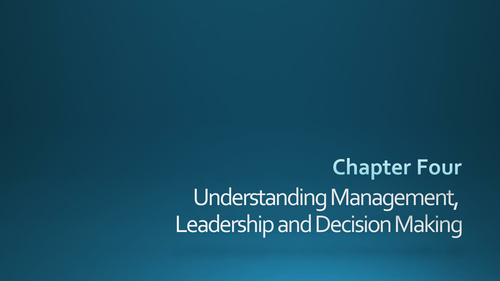 A set of three PowerPoint presentations that covers AQA A-Level Business - Unit 2 Managers, Leadership and Decision-Making. The pack includes: Chapter 4 - Understanding Management, Leadership and Decision-Making Chapter 5 - Understanding Management Decision-Making Chapter 6 - Understanding the Role and Importance of Stakeholders The PowerPoint's correspond to the Year 1 Surridge and Gillespie textbook.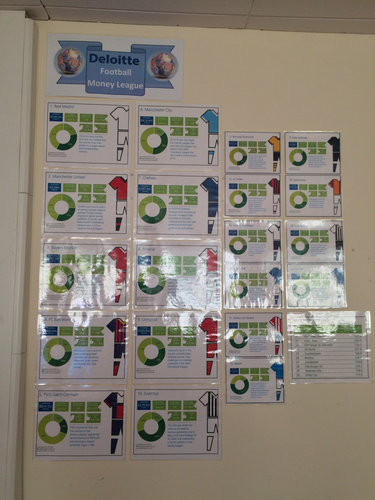 All the resources needed to create the football money league display as seen in the sample photo.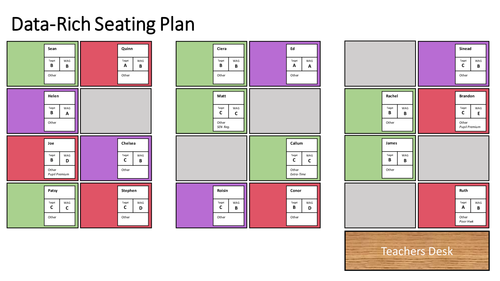 A great visual seating plan which has space for you to put thumbnail images of each pupil (I took mine from SIM's, but removed them for this resource). In addition you can add in target grades, working-at grades and any additional information - SEN/Pupil Premium etc... Finally, each space is colour-coded to reflect how pupils are performing against their target grades for quick reference. Brilliant for observation lessons.
A full set of PowerPoint's containing theory notes and activities for Unit 8 Financial Markets and Monetary Policy for the AQA A-Level Economics course. Contains: 8.1 - The Structure of Financial Markets and Financial Assets 8.2 - Commercial Banks and Investment Banks 8.3 - Central Banks and Monetary Policy 8.4 - Regulation of the Financial System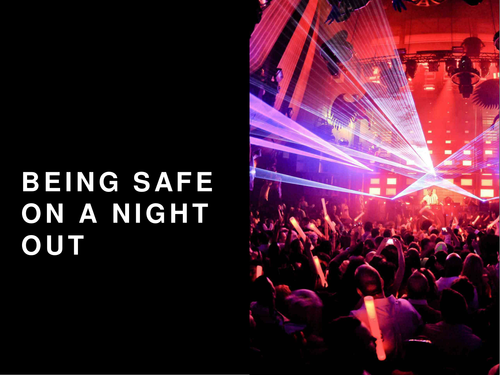 A PowerPoint presentation delivered to sixth-form students about staying safe on a night out. With discussion and the embedded video this takes around 10-15 minutes to deliver.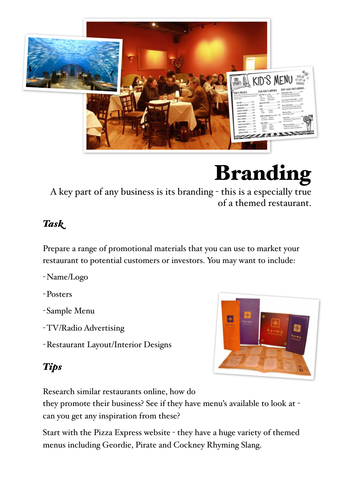 A set of three PDF files the provide all the resources needed to carry out an enterprise activity where pupils have to create their own restaurant. The sheets each focus on a different part of the project - branding, location and theme. Used with both key-stage 3 and 4.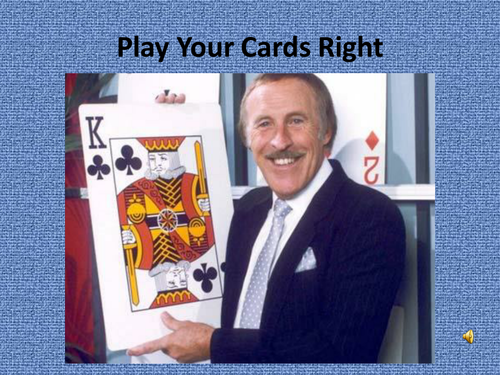 An end of topic revision activity where pupils work in teams and have to correctly answer the question and then guess higher or lower with a set of playing cards. These are available on Amazon for around £2... http://www.amazon.co.uk/dp/B00QMIK9VO The task is designed for OCR GCSE Business A292 Business and People but the questions can just be adapted to suit any topic or course.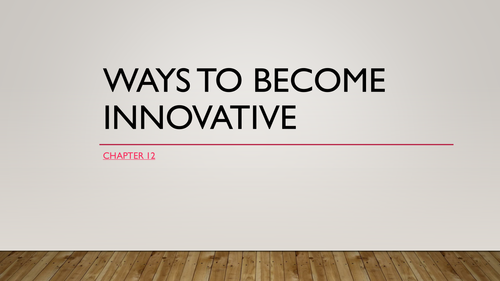 Three PowerPoint's and a PDF workbook that cover the topics of innovation and protecting business ideas. Designed for the AQA A2 Business specification.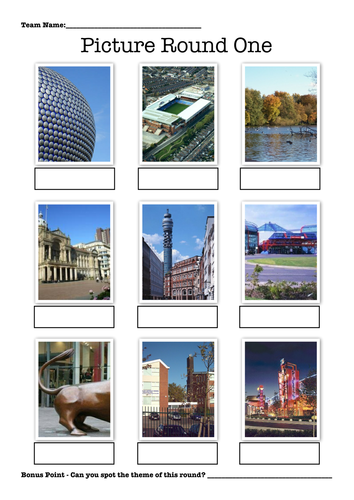 A set of four pictures rounds for a quiz. Round One - Places in Birmingham Round Two - Disney Round Three - People called David Round Four - Logos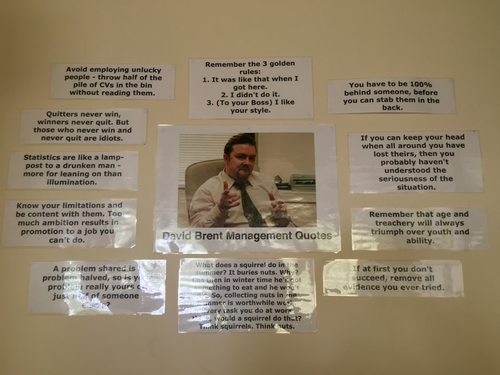 All the components needed to create the David Brent display as seen in the preview photo. If you like this please see my other resources.