64Uploads
14k+Views
4k+Downloads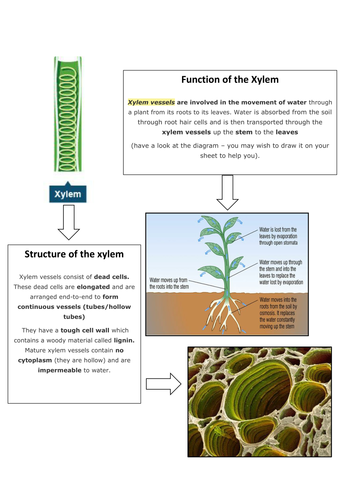 Covers AQA new specification GCSE Biology. Covers: Structure & function of Xylem and Phloem Transpiration Factors affecting transpiration Practical investigation (examining xylem and phloem under a microscope) HSW. + PPT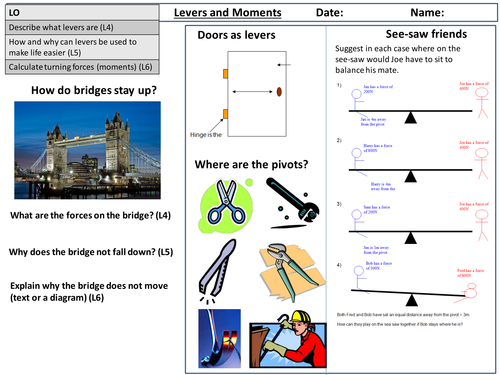 Contained is a powerpoint detailing the physics of levers, and a learning mat on levers, aimed at Years 7-9, KS3.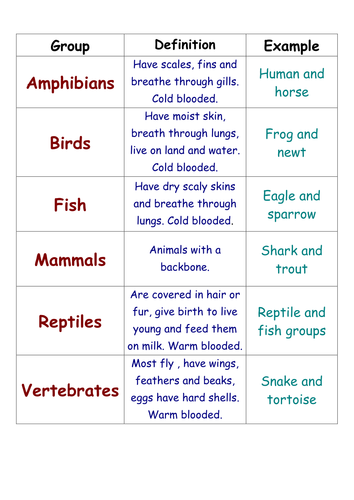 Contained is a powerpoint about the basics of classification, and also a card sort to enable students to understand classification.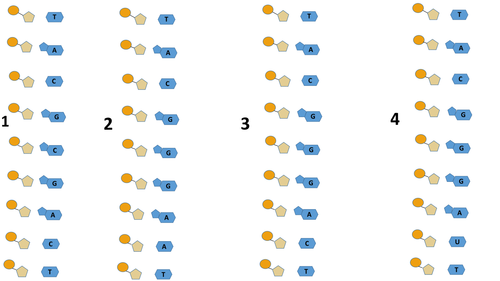 Suitable for AS/A-level Biology Includes Protein factory sheets and protein factory workbook Using the sheets in groups (e.g. one of each per table) pupils have to work through the sheets by indicating the correct choice and answer questions on transcription and translation (see workbook). Covers: Transcription Translation DNA replication Degeneracy of genetic code Codon-anticodon pairing The workbook provided is differentiated and scaffolded for pupils via questions having success criteria and also super-challenge questions as well. Correct answers are on the worksheets, however, ensure that you explain clearly to students that they need to work through it systematically.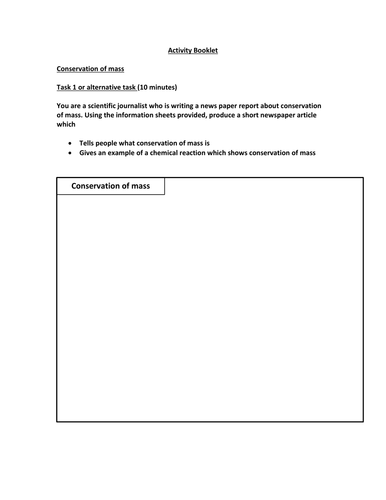 Good for KS3. Covers conservation of mass and balancing equations, has a few questions and also boxes for self-assessment. Best printed in booklet form, works well with the information sheet to help pupils understand conservation of mass.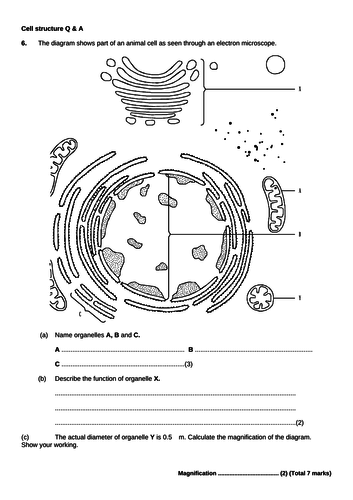 Used for teaching AS Biology, adapted for IAL Edexcel but can be used with all examination boards.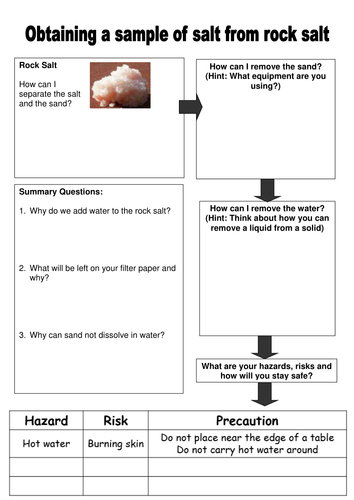 Rock salt practical investigation sheet. Good for Year 7 and 8, covers filtering and questions on it. Pupils fill In during their filtering/evaporation practical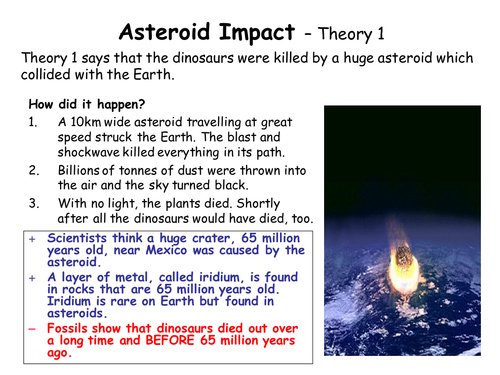 Contained are 2 powerpoints and a learning mat which are aimed to apply knowledge about extinction, and consolidate learning, aimed at KS3, Years 8-9.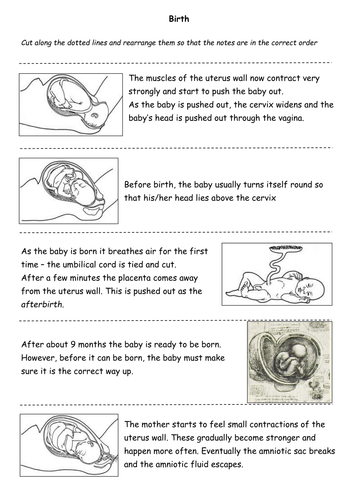 Contained is a KS3 PowerPoint which demonstrates pregnancy, accompanied with a card sort.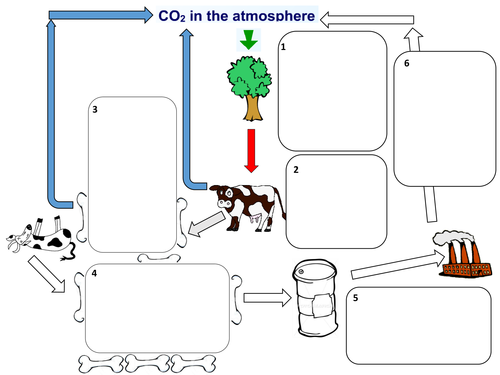 Good for Year 7, 8 and 9. Covers the carbon cycle, best used with A3 paper and A3 information sheets scattered around the room.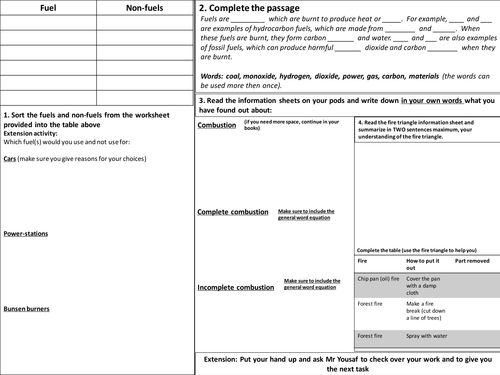 Good for KS3 Covers: Fuels and non-fuels (card-sort) Fuels Uses of fuels Combustion and Incomplete combustion Fire triangle and safety Use with the information sheets, pupils complete it independently & teacher facilitates.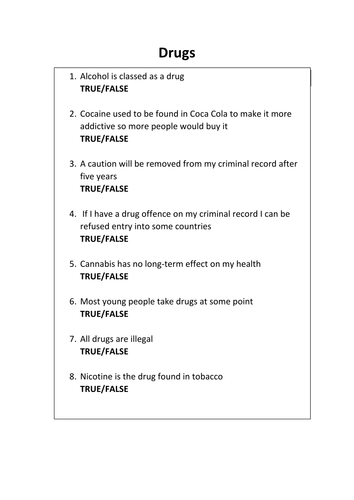 Various activities for teaching drugs in PSHE. 1. Starter > True/false 2. Addiction perspective worksheet > Pupils complete worksheet and have a class discussion about addiction and the impact/consequences of drug use 3. Drugs fill in table > Fill in table with information on different drugs (information sheets attached as PPT - print in A3).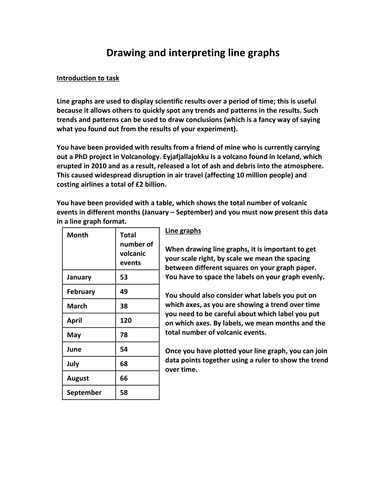 Instruction sheet for drawing line graphs, provides some data for volcanoes for pupils to use. Good for cross-curricular Science engagement (Geography with HSW). Works best for KS3, use in combination with line graph drawings on IWB to help model expectations.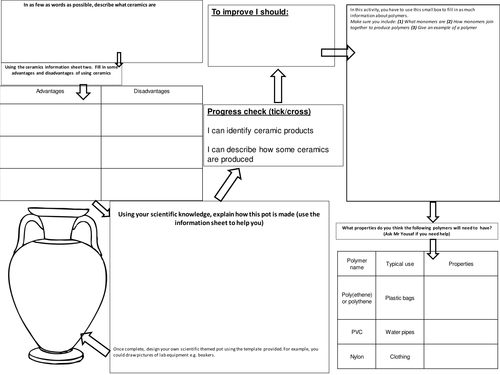 Covers: Ceramics Advantages and Disadvantages of using ceramics How some ceramics are formed Monomers Polymers Properties of Polymers Pupils complete placemat activity where they have to fill in the various bits of information. Contains checks for pupils to show progress via self-assessment. Included additionally: A composite worksheet, where pupils have to design their own base-layer/composite. Good for KS3 and KS4.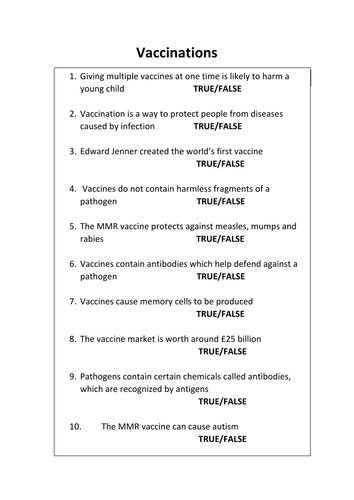 Quick quiz covering vaccination, good as a starter to recap previously covered content.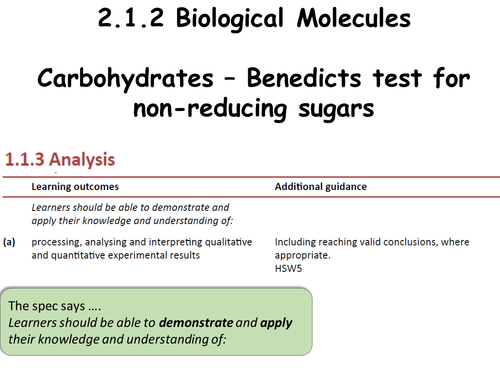 Resource that covers benedicts non-reducing sugars test Covers AS level Biology specification Suitable for OCR PAG A-level Biology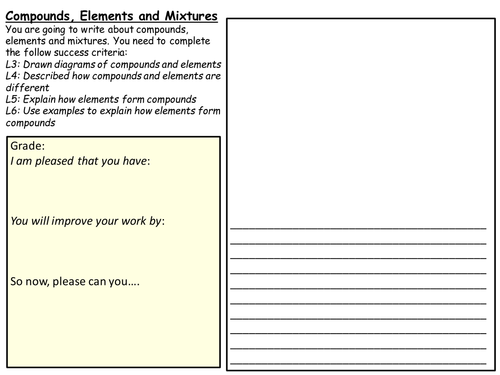 Contained is a powerpoint for elements & compounds, a learning mat activity and an activity on making compounds, aimed at KS3, Years 7-9.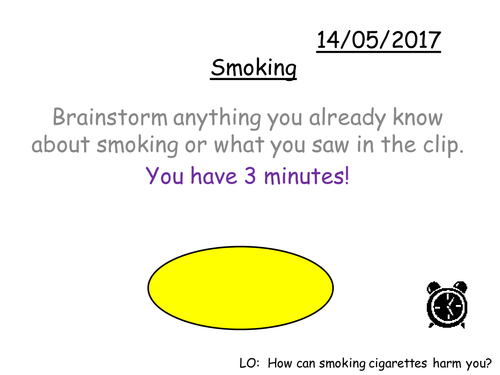 Contained is a smoking presentation which outlines what smoking is and the effects of smoking, aimed at Years 7-9, KS3.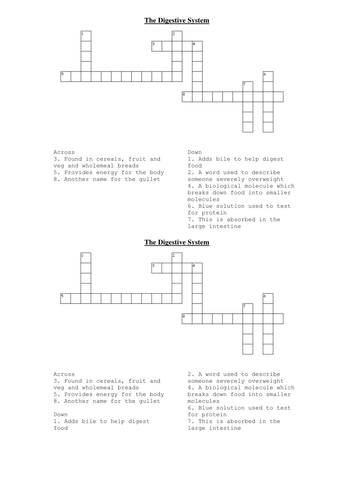 Contained are a PowerPoint and a worksheet on an introduction to the topic of digestion. Aimed at Years 7-9, KS3.