59Uploads
19k+Views
12k+Downloads

A chapter by chapter resource pack full of activities including comprehension questions, writing activities and cross curricular opportunities based on Greta's Story, the bestselling biography of Greta Thunberg's life. THE STORY OF GRETA THUNBERG THE SCHOOLGIRL WHO INSPIRED A WORLDWIDE CLIMATE CHANGE MOVEMENT. It's August 2018 in Stockholm and it feels incredibly hot in the city. The news reports rising temperatures, and there have been numerous fires throughout Sweden. Fifteen-year-old Greta Thunberg decides she can't wait any longer: politicians have to do something to save the environment. Instead of returning to school, Greta goes on strike in front of Sweden's parliament building. Greta's protest began the School Strike 4 Climate movement, which millions have now joined around the world. Greta has spoken at COP24, the UN summit on climate change, and has been nominated for the Nobel Peace Prize. This is her story, but also that of many other girls and boys around the world willing to fight against the indifference of the powerful for a better future. Greta's Story is one of hope, courage and determination. No one is too young to make a difference.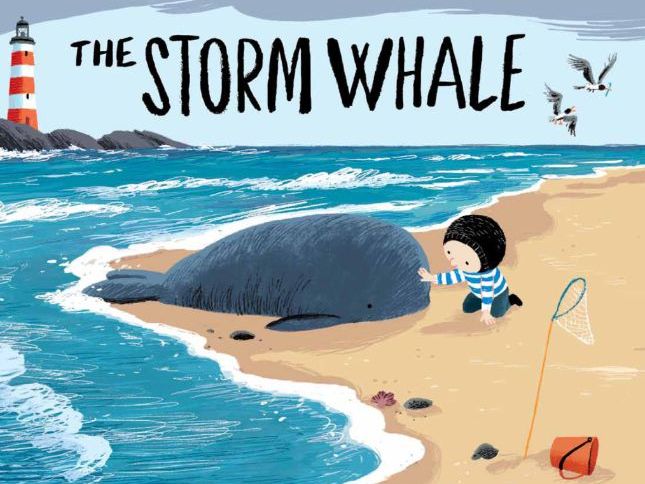 A teaching sequence designed to help Year 1 or Year 2 students develop their writing skills.

Celebrate 10 years of Sue Hendra & Paul Linnet's classic character - Barry the Fish with Fingers! The party activity pack includes; Activity sheet Tickle maze Bunting template Stick the Fish Finger on Barry party game, with fish finger cut-outs

A resource pack for Key Stage 1 & Key Stage 2 based around Izzy Gizmo and the Invention Convention by Pip Jones & Sara Ogilvie. Includes free extracts from the book, reading questions and suggested activities. Themes include recycling, choosing materials, inventions and genius children! Suitable for ages 5 - 8. Resources created by Shapes for Schools and Simon & Schuster.

Draw your own creature in need of a secret holiday!

Includes cut out activity, colouring page, and spot-the-difference.

A resource pack of activities based on four key chapters from the book including discussion questions, writing activities and cross curricular opportunities based on The Boy Who Made The World Disappear by Ben Miller. About the book Harrison tries his best to be good. He doesn't steal, he always shares with his sister and he never cheats at board games, but Harrison also has a BIG flaw… He can't control his temper! So when he's given a black hole instead of a balloon at a party, Harrison jumps at the chance to get rid of everything that makes him cross. But when it's not just things he hates that are disappearing into the black hole but things he loves, too, Harrison starts to realise that sometimes you should be careful what you wish for…

Seven varied activity sheets based on Christian Robinson's picture book You Matter. Perfect for fans of Jon Klassen, this sensitive and impactful picture book is all about seeing the world from different points of view. The small stuff too small to see. Those who swim with the tide and those who don't. The first to go and the last. You matter. In this bright and beautiful picture book, many different perspectives around the world are deftly and empathetically explored – from a pair of bird-watchers to the pigeons they're feeding, from the hugest dinosaur to the tiniest fly. Young readers will be drawn into the luminous illustrations inviting them to engage with the world in a new way and see how everyone is connected and that everyone matters.

Ideas, questions and teaching topics for 'Prisoners of Geography: Our World Explained in 12 Simple Maps' - an abridged and illustrated edition of the international bestseller Prisoners of Geography, by acclaimed author Tim Marshall. How did the USA become a superpower? Why do people go to war? And why are some countries rich while others are so poor? Find the answers to these questions and many more in this eye-opening book, which uses maps to explain how geography has shaped the history of our world. Discover how the choices of world leaders are swayed by mountains, rivers and seas - and why geography means that history is always repeating itself. This remarkable, unique introduction to world affairs will inspire curious minds everywhere.

Discover A Pinch of Magic by Michelle Harrison, the best-selling children's book perfect for Key Stage 2 with this activity pack. Includes: Reading group notes, Russian Doll ginger bread recipe, Which Widdershins sister are you? quiz

Includes colouring page and spot-the-difference.

Scheme of work for teachers written by Abi Elphinstone, herself. Includes pre-reading and chapter-by-chapter activities.

Bernard has decided he's not going to be like other bunnies any more. While other rabbits dream of carrots, his dreams are a bit more disco… can Bernard convince the world that being yourself is the very best thing a bunny can be? Create a jazzy new outfit for Bernard!

Includes Dave's Kindness Bingo board and colouring page.

Includes colouring page, spot-the-difference, Design a Monster, and word search.

Includes colouring pages, spot-the-differences, word search, and story starter.

Oh no! The ice is melting! Can you help Albie get his new friends, Yura and Tuka the polar bear, across the frozen sea and home to their igloo? Watch out for the wolves! Arooooo!

Includes maze and word search.

Includes word search and a coloruing page with Uncle Foulpest and Wally.