65Uploads
28k+Views
18k+Downloads

Help Trixie figure out the secret magical word so she can finish her special potion and help the elves!

Series poster for The Nothing to See Here Hotel.

A chapter by chapter resource pack full of activities including comprehension questions, writing activities and cross curricular opportunities based on Greta's Story, the bestselling biography of Greta Thunberg's life. THE STORY OF GRETA THUNBERG THE SCHOOLGIRL WHO INSPIRED A WORLDWIDE CLIMATE CHANGE MOVEMENT. It's August 2018 in Stockholm and it feels incredibly hot in the city. The news reports rising temperatures, and there have been numerous fires throughout Sweden. Fifteen-year-old Greta Thunberg decides she can't wait any longer: politicians have to do something to save the environment. Instead of returning to school, Greta goes on strike in front of Sweden's parliament building. Greta's protest began the School Strike 4 Climate movement, which millions have now joined around the world. Greta has spoken at COP24, the UN summit on climate change, and has been nominated for the Nobel Peace Prize. This is her story, but also that of many other girls and boys around the world willing to fight against the indifference of the powerful for a better future. Greta's Story is one of hope, courage and determination. No one is too young to make a difference.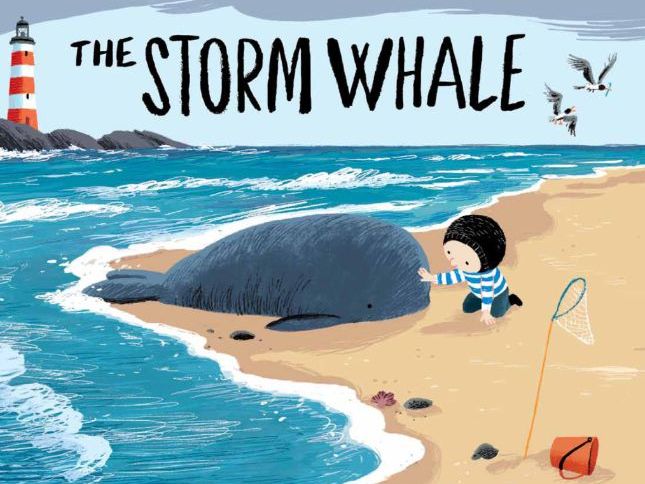 A teaching sequence designed to help Year 1 or Year 2 students develop their writing skills.

Includes colouring page, spot-the-difference, Design a Monster, and word search.

Includes Dave's Kindness Bingo board and colouring page.

Draw your own creature in need of a secret holiday!

Includes colouring page and spot-the-difference.

Includes colouring pages, spot-the-differences, word search, and story starter.

This is Part 5 of 8 shorts introducing you to Benji Davies' new picture book 'Grandma Bird'. Benji Davies talks about further exploring and expanding Noi's world in 'Grandma Bird'.

Includes maze and word search.

Includes word search and a coloruing page with Uncle Foulpest and Wally.

Amy needs a new hairdo, can you draw one for her?

Scheme of work for teachers written by Abi Elphinstone, herself. Includes pre-reading and chapter-by-chapter activities.

'The Burning' is the compelling YA debut from Laura Bates, founder of the 'Everyday Sexism Project' and bestselling author of 'Girl Up'. Anna thinks that there's nothing to trace her back to her old life, until the whispers start up again. As time begins to run out on her secrets, Anna finds herself irresistibly drawn to the tale of Maggie, a local girl accused of witchcraft centuries earlier. A girl whose story has terrifying parallels to Anna's own… Suitable for: KS3&4 – English, History, PSHE Topics covered: Witch hunts, social media, bullying, sexting, friendship, & health and relationships Included in the resource: Pre-reading activities, during reading activities, post-reading activity Character, setting and language exercises Research questions and beyond the book activities Chapter breakdown and questions

This activity pack includes a word search, crossword puzzle, maze, and writing activity inspired by the Seaview Stables books by Tracey Corderoy! Perfect for all your little bunnies around Easter time.

Get your little bunnies ready for Easter with this activity pack inspired by Nicola Killen's new book, Ollie's Magic Bunny! Inside you'll find a fun colouring sheet and maze.

Oh no! The ice is melting! Can you help Albie get his new friends, Yura and Tuka the polar bear, across the frozen sea and home to their igloo? Watch out for the wolves! Arooooo!