40Uploads
8k+Views
5k+Downloads
This is a collection of 10 lessons I made for Science- Biology- Ecosystems (focusing on the rainforest). Including an assessment at the end. Brief overview: 1-Introduction to the rainforest- climate of the rainforest 2- Climate of the rainforest- the equator 3-Introduction to ecosystems- why animals and plants need each other 4- Food chains and food webs 5- Predators and prey of the rainforest 6-Animal adaptations 7-Plants of the rainforest 8-Plant adaptations 9-Animal research 10- End of topic assessment A brief SOW, including description of the lesson activities is included, all powerpoints for every lesson, objectives, and worksheets to go along with them. I've used symbol communication in all of the powerpoints and most worksheets to aid understanding for SEN & ASD students or students with low level literacy skills. This was originally made for a year 7 & 8 class, with Year 1, year 2 and year 3 levels in literacy, so the resources aren't too wordy and what they need to do is made really clear.
I made this for a GCSE English class, originally for students with special needs. There's a powerpoint, a mind map worksheet and quotes activity for each of the themes.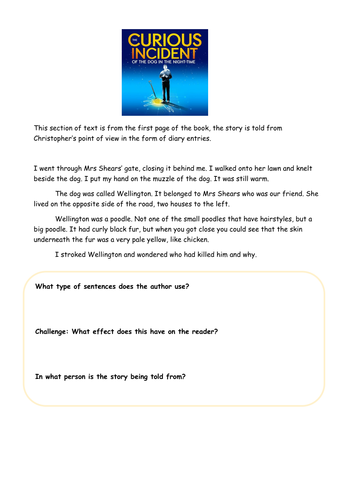 Originally made for an SEN GCSE group, I have a power point to go with all activities and easily adaptable worksheets. Includes a starter, a comprehension task on the first few pages of the book, with challenge questions for more able students, a writing task and full evaluation and self-assessment resources as well.
Ideal for NQTs and busy teachers! A bundle of power points, worksheets, activities for lessons in the topics of Crime and Deviance- includes power points of different perspectives on crime and deviance (feminist, Marxist, Functionalist) Sociology of Health- An introductory lesson and inequalities in health Social Research Methods- An introduction, questionnaires and interviews lesson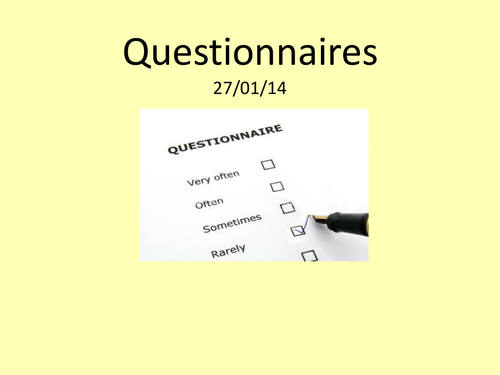 Sociology (A Level or Access (level 3), Research Methods- A powerpoint on Questionnaires as a research method, with an example of a bad questionnaire- can be made into an activity. A powerpoint on interviews as a research method and 3 different role plays with questions about their effect etc.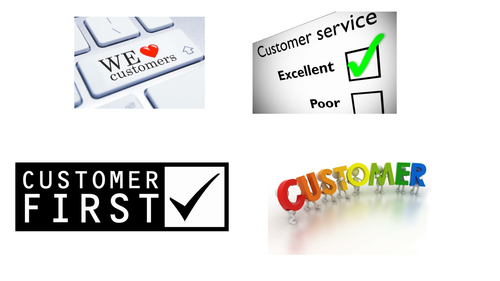 These are resources for the BTEC Skills for Independence unit, Being a customer. Could be used for PSHE or independence skills as well.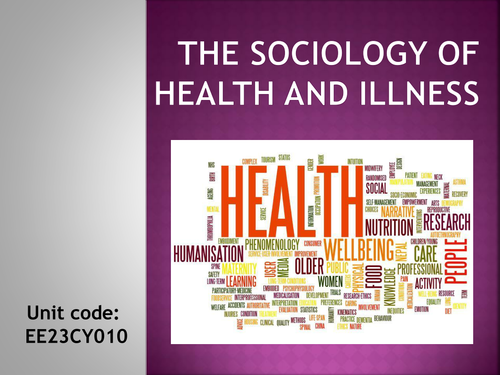 Sociology A level or access (level 3)- Powerpoint presentations including an Introduction to Health and Inequalities including ethnicity.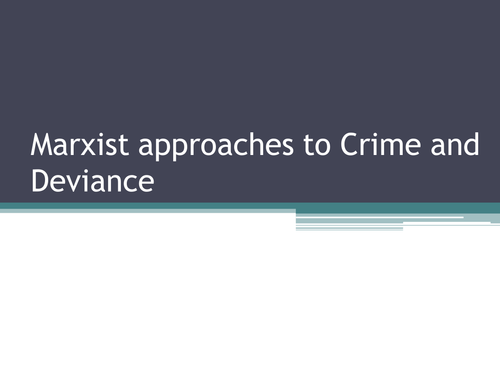 These are powerpoint presentations with some activities within them for A level/ Access Sociology classes. They cover the main approaches to crime and deviance as well as a introduction, definitions lesson.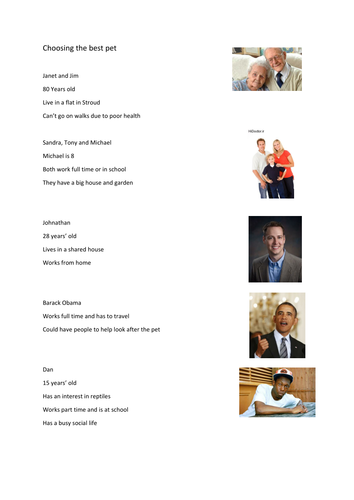 Here are 3 worksheets I've made for BTEC Skills for Independence lesson (Caring for pets unit). Originally made for SEN pupils.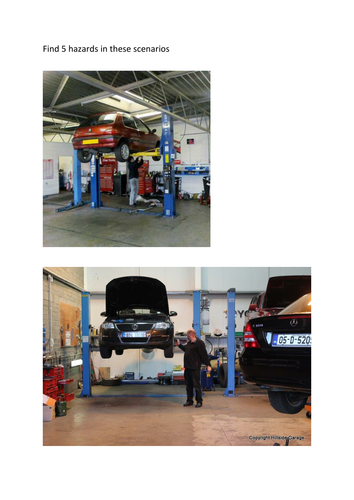 Here are resources I made for BTEC Skills for Independence (Participating in care of a motor vehicle unit). Originally for SEN pupils.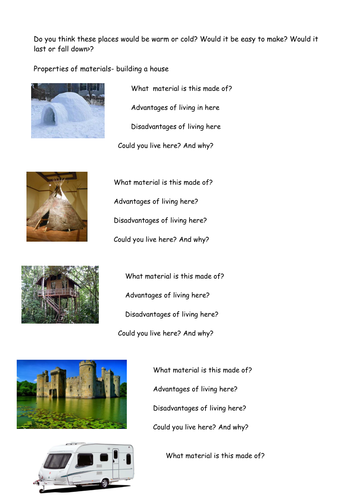 A collection of resources made for SEN students between the levels of 2c and 3c. Can be adapted to suit higher or lower level students as well.
Originally made for a KS3 and 4 SEN English class. Really simple worksheets on the main characters in the play.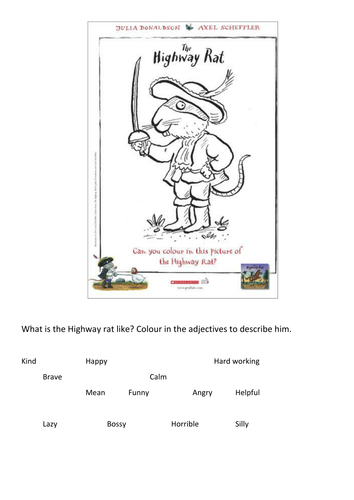 A worksheet on describing the character the Highway Rat. Origninally used in an SEN class.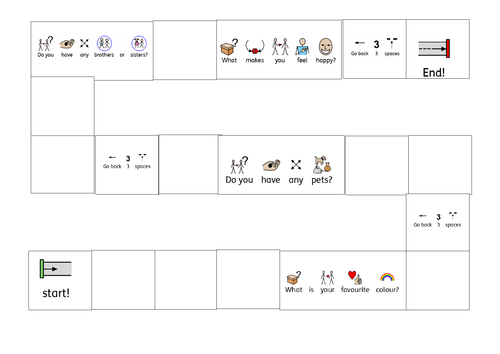 A really simple board game I've used with SEN classes, uses widget symbols to aid understanding. Can be used as a transition activity for 2 students to get to know each other or to build social skills in asking questions and listening to the answers.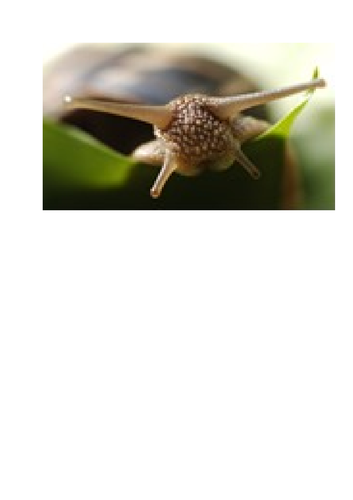 I've adapted a resource that I found on here and made 8 different animal bingo sheets, originally for a small SEN class. Includes pics of the animals to hold up as well as saying them.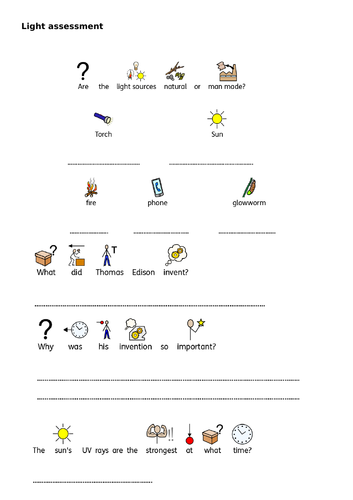 Originally made for a year 7 SEN class. Includes widget symbols to aid understanding. Includes brief questions about the information covered in the light unit.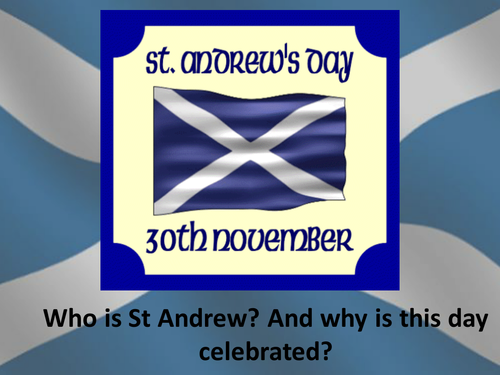 This was a resource I used for an assembly on St Andrews Day. It's suitable for all key stages and could be adapted for classes.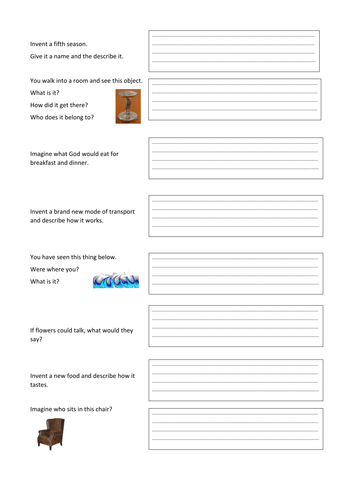 I used ideas from a creative writing powerpoint on here and made it into an A3 worksheet to extend it to a lesson activity. Originally uysed with KS3 Y8 and 9 SEN pupils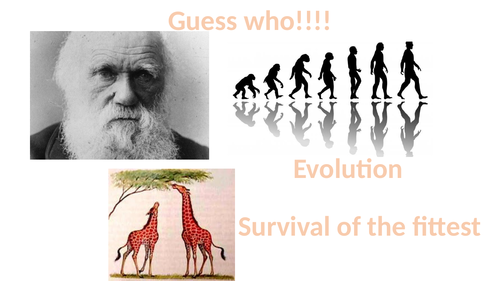 This was for a small PSHCE lesson for Year 7 students. It's brief, and doesn't go into too much detail but has a drawing task, and you can make a sensory task (I just used a box and cut a hole in it), to keep them engaged. It has links to the NAS website, which is for 2018 but can be updated, and to a youtube clip about the creator of Pokemon, which some students might like.
A brief powerpoint on the importance of sleep, sleep deprivation and food and drinks that help/hinder our sleep. Students can make a mind map or a poster using the tips at the end of the powerpoint.