29Uploads
3k+Views
817Downloads
EYFS and KS1 resources

This presentation includes the Phase 4 Sounds, Phase 4 Tricky Words and Phase 4 Button Words. It is ideal for not only the review section of letters and sounds but also the teach section.

This presentation includes the Phase 5 Sounds, Phase 5 Tricky Words and Phase 5 Button Words. It is ideal for not only the review section of letters and sounds but also the teach section.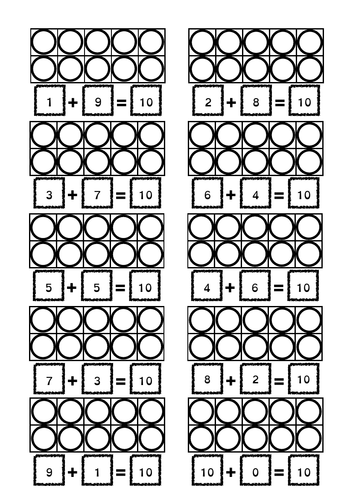 This is an activity to develop an understanding of number bonds to 10. It has been differentiated to add extra challenge.

Pupils can used pegs to identify the number of shapes on the card or if you want to record their understanding of number then they can circle it.

11-20 Number formation sheet, the numbers have a starting dot and the colours gradually fade to allow children to build confidence while learning to form numbers.

EYFS resource for teaching one more and one less in addition. There are 20 cards with the numbers with 0-20 on it and four numbers down the side. Pupils can either put a peg on the correct numbers or colour them in.

This presentation includes the Phase 2, 3 and 5 Alien words for practice before the Phonics screening.

I have made a sound mat using the phase 3 sounds. It uses Sky/Grass/Mud lines which I have found very helpful in developing handwriting skills in my class.

An EYFS/Yr 1 activity that includes four printable tables for matching initial sounds to pictures. Can be used in a small group activity or done independently on a phonics tables. Could use magnetic sounds to match or pupils could write the sounds.

A presentation that starts with the Phase 2 sounds followed by the Phase 2 Tricky Words with a sentence for context and finally Phase 2 Sound Button words. Great for teaching Phase 2 phonics as well as reviewing learning.

These are the phase 3 tricky words, I have put them on the sky/grass/mud lines which I have used in class to develop handwriting skills in my reception class.

Here is a selection of worksheets aimed at helping pupils to tell the time. They are given a time under the clock and need to fill in the hands themselves. This can be done in different colours or pencil and works well when used in conjunction with small maths clocks. There are five sheets covering - on the hour, quarter past the hour, half past the hour, quarter to the hour and a sheet that progresses from on the hour to quarter past the same hour and then half past the same hour. I have also uploaded the word document so it can be edited as well as the PDF.

I have put the phase 2 sounds from the Letters and Sounds Programme onto a Sky/Grass/Mud line. This is something I have used in the classroom and found very useful in developing handwriting.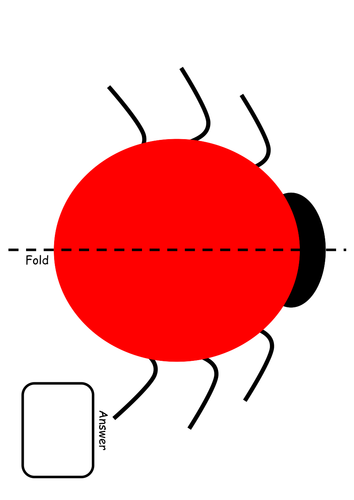 Primarily for EYFS but would be useful for any child struggling with doubling. Get children to finger paint spots on the ladybug, fold it in half and count the answer.

These are the Letters and Sounds Phase 2 sounds which I have put on Sky Grass Mud Lines. I have used these lines with my class and found them extremely useful in developing letter formation and size.

I have created a Tricky Words reminder for use in the classroom or something that can be sent home. It shows the words on Grass/Sky/Mud lines which I have successfully used in my class to support handwriting development.

A template for planning a general overview of your year and what might be included in each half term for each topic. I have found this helpful this year.

Number Formation Sheet - Colourful activity to help children develop their number formation. Each number has a starting dot and the colours fade as you move down for five rows and then their are empty boxes for when they have developed some confidence.

This are the phase 3 sounds using the Sky/Grass/Mud lines. These have been very helpful in my classroom for developing sounds knowledge and handwriting skills.