44Uploads
1k+Views
207Downloads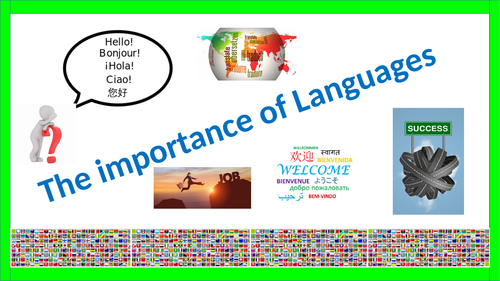 I made this as a KS3 resource to show students that learning languages can certainly open doors in the future. Plan: Students mark on the progress line what they think of languages at the start of the lesson. Students listen to the celebrities talking about the languages that they speak and complete exercise A of the worksheet. Students read the statements and decide which ones are true. These are reviewed throughout the lesson and are finally marked at the end so that students can reflect on their learning throughout the lesson. The resources also include a version of the Game of Life. This is based on real life accounts of linguists. The links to the videos are in the footnotes of the powerpoint slides.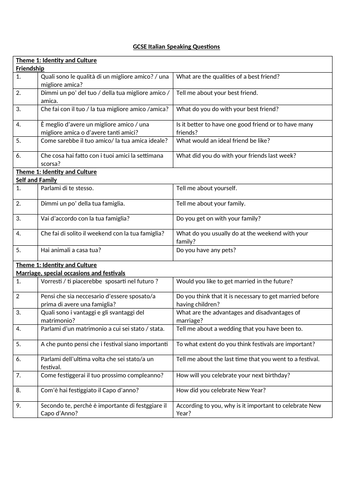 This is a copy of all of the questions that I used for my GCSE students this summer. They sat the edexcel course but the questions could equally be used for the AQA course.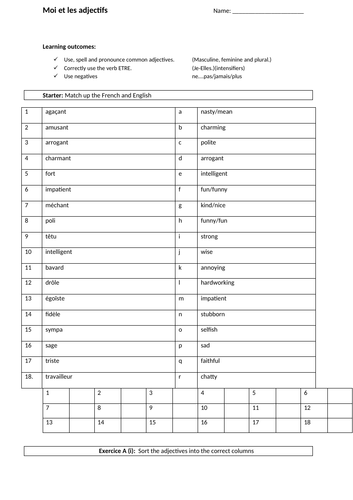 A worksheet that I made to support the teaching of adjectives from Studio at GCSE. The sheet includes match up activities, translations and a mini extended writing task based on adjectives and previous work on physical appearance.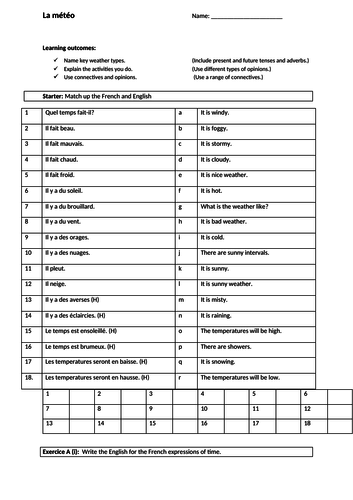 A worksheet that can be used with either KS3 or KS4 to consolidate the weather in French.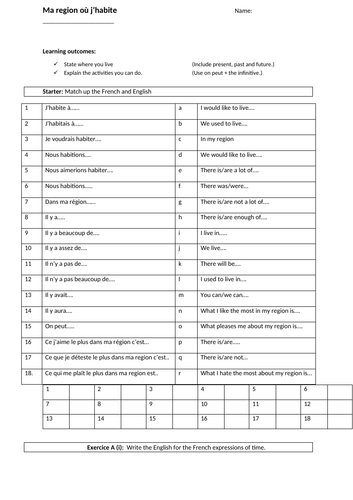 Two powerpoints and worksheets that focus on this topic area. The resources would be helpful for both foundation and higher students.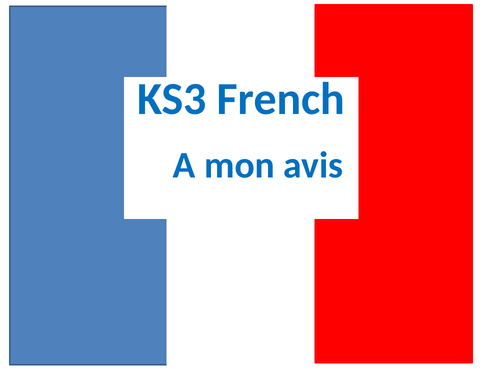 This is a powerpoint and a worksheet lesson targeted at the introduction of opinion verbs and simple reasons. It was designed for Y7 but it is a fun way to revise opinions with any year group too.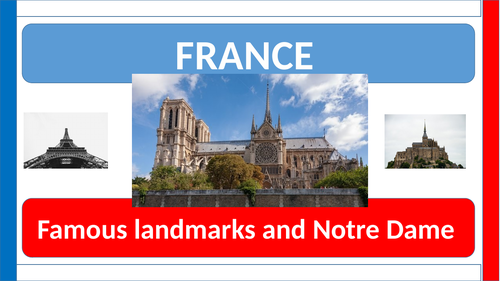 This lesson was designed to introduce students to the most visited places in France and to give them an awareness of what they are, their significance and their location. Starter: Students match the French names of the monuments with a short description to the pictures of them on the board. Activity 1: A running dictation to find the monuments on a map at the front of the classroom and then students have to correctly label their maps. Activity 2: Video and questions on the history and importance of Notre Dame. Activity 3: Two video clips and note taking activity of the damage and what was saved Plenary: To produce a crowdfunding poster on Notre Dame or an information leaflet on the most visited places. The template for the crowdfunding page has been added. Teacher notes have been added under the slide to explain how students might want to complete it.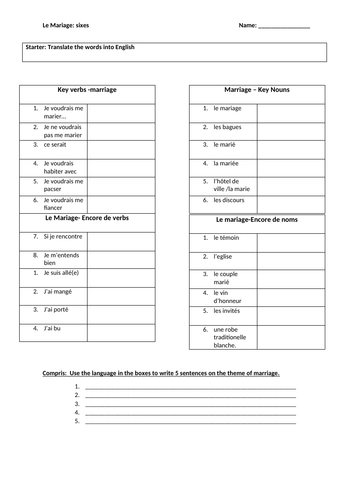 The materials include: vocabulary linked to the idea of marriage Vocabulary and ideas in favor and against getting married photo card practice an interactive vocabulary builder game a card sort/snap activity to help students to describe a wedding that they have been to.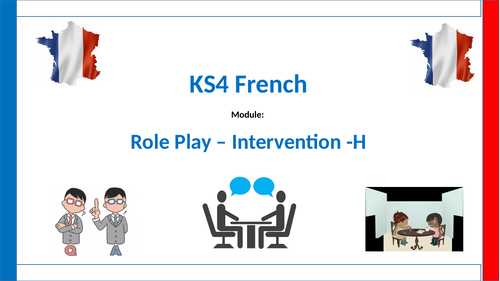 There are two powerpoints. One is for the foundation tier and one is for the higher tier. They both build up confidence with: understanding the bullet points -interactive games Snakes and ladders game how to ask a question.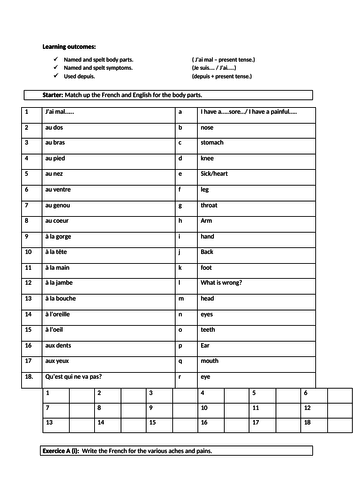 A worksheet that consolidates key vocabulary.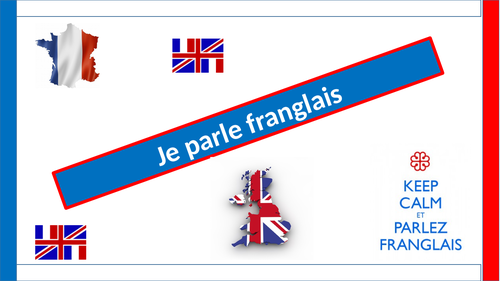 This resource groups similar questions (for general conversation and photocards) according to the themes of Edexcel. However, it would also fit AQA! The powerpoint will also support students in understanding and structuring answers to the bullet points in the written exam on the extended writing tasks. I have made answer grids that support students in producing simple but very accurate answers. I have used as many cognates or near cognates as possible hence the name. At the end there is also a slide which gives students who feel more confident additional vocabulary that is not based on cognates that will help them to add narration, more opinions and details to their work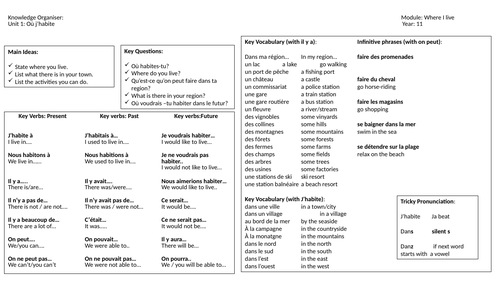 These are a series of learning mats / knowledge organisors that I have made for my French GCSE class. They are differentiated between foundation and higher tier students.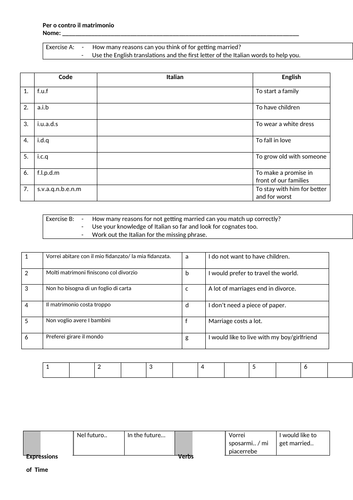 A sheet full of translations and useful vocabulary to get students to think about reasons for and against getting married.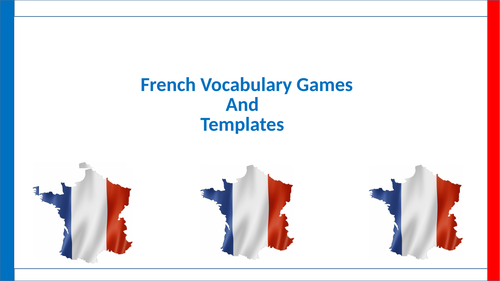 This resource includes the following games: Pairs Snakes and Ladders Race to the top of the Eiffel Tower (race your partner by translating the words/phrases correctly) Vocabulary learner sheets The topics included are: Numbers 1-31 French greetings Months Birthdays Items in a pencil case A great resource for French beginners either at KS2 or at KS3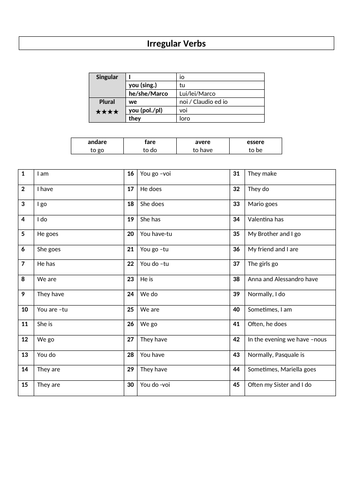 A powerpoint that goes through these 4 key irregular verbs. Also includes: -verb sixes game -verb drill sheet -Grammar exercises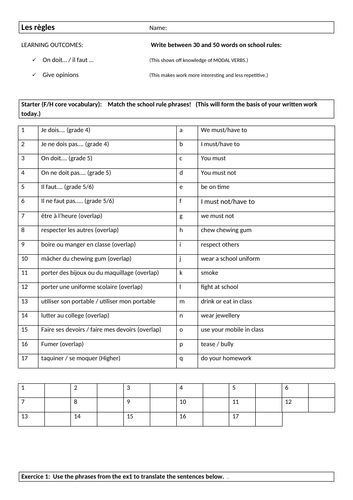 This is a worksheet that I recently used in an observation lesson. It supports students in building up sentences so that they can write a short paragraph about school rules. I have added grading as this is required at my school. I find this hard to do for single sentences at GCSE in MFL so please feel free to remove this.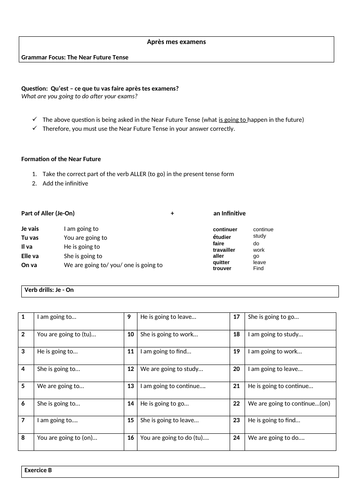 A worksheet that incorporates all of the vocabulary linked to talking about what you might do after your GCSES with a focus on the formation of the near future tense. Activities include: -verb drills -match ups -translations -gap fills The sheet focuses mainly on the parts of aller je-on but does include the other parts of aller too.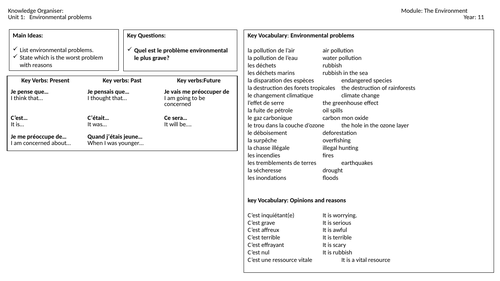 In this resource there are knowledge organisers that cover the following topics: Environmental issues How we can help the environment Global issues Charity and voluntary work International sporting events Each knowledge organiser covers key words and phrases for both foundationa and higher students. There are also differentiated vocabulary tests which are set for both foundation and higher and involve the translation of single words/verbs to simple sentences which are marked a little bit like the foundation translations. I have provided answer sheets for all tests. On all tests there is vocabulary that is revised from holidays and local area and town which may also link in to the environment issues. However, this could easily be changed if you wished to use this part of the tests to retrieve other vocabulary knowledge.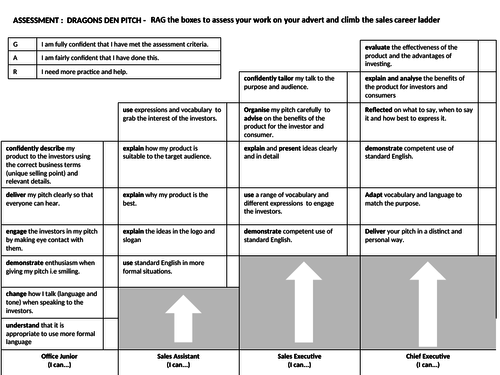 This was made for a PHSE lesson. Students had to assess a presentation. The criteria incorporates elements of Blooms and key literacy skills for Speaking and Listening skills. The levels relate to positions in industry.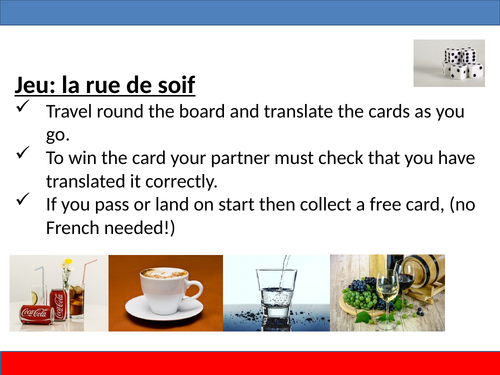 This board game is for KS3 and or GCSE. The game is best played by the teacher setting a time limit. Students travel round the board and have to complete various translation activities of either ordering drinks or saying the part of the waiter/waitress by landing on squares and collecting cards for a correct translation. It is a fantastic activity to help to build confidence and so that students can master key phrases and drinks vocabulary. It also contains some simple opinions too. I would advise that you print the waiter cards on one colour and the customer cards on another. At the end of the time limit students count up their cards and the student with the most is the winner. The vocabulary needed for this game includes phrases such as: Je voudrais Je vais prendre Mon ami voudrait C'est combien? C'est tout? A mon avis C'est vraiment