TheEnglishWoman6's Shop
A range of resources for AQA English, English Literature and Media Studies from an experienced teacher and examiner.
25Uploads
5k+Views
519Downloads
A range of resources for AQA English, English Literature and Media Studies from an experienced teacher and examiner.

A group based activity where students create case studies of a group of females from different action / scifi films and compare to the stereotypical woman. Uses Propp's narrative theory in planning and comes with a set of resources for the group work.

A basic descriptive writing lesson done for an interview which looks at creating a spooky atmosphere based on a picture prompt. Also using magpie technique from Talk for Writing by Pie Corbett. Includes lesson plan, powerpoint, work sheet and an extract. Very good for grade 4/5 borderline students. Focuses heavily on sentence structures for effect.

A step by step breakdown of who is to blame for Macbeth's downfall focused around the witches and ending with an essay question. Suitable for all levels as additional support can be added in.

A full powerpoint using the video called 23 Degrees, 5 North. This is a lovely video about the origins of Santa but there is a real twist in the story. The powerpoint includes a range of activities to create a transformation text, instead writing about the encounter from the main character's point of view. Includes mark schemes and a blank slide for group modelling. Can be used for KS3 or to support AQA language paper 1 writing tasks.

A detailed resource which lets students independently work on the demise of Lady Macbeth from the beginning to the end with a range of activities suitable for all levels.

An engaging television opening using the opening scene from breaking Bad - looks at camera angles and has a number of frames which students like to discuss followed by a mini essay question.

A guided task for descriptive writing based around pictures of abandoned places and a short video clip. Suitable for all ages.

A comprehensive scheme of work which looks at all the different elements of descriptive writing, culminating in a descriptive piece of writing based around Abandoned places where every student has their own image to describe. There are a number of work sheets and 8 lessons to complete. It was written for year 11 low ability but can be adapted for KS3 or higher ability.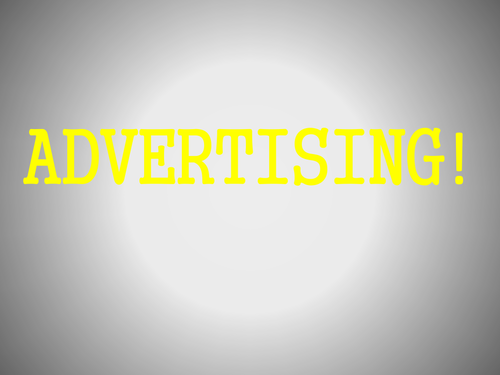 A mini scheme which can be adapted which introduces students to both Media studies and English non-fiction - resources and homework included - can be developed and adapted for higher and lower abilities. Approximately 7/8 lessons worth of activities.

A resource with a number of mini tasks which help students with their grammar and structuring an argument.

A reflective DIRT worksheet - double sided - tailored for the reading section of paper 2 AQA LAnguage

full powerpoint using the Dracula made up paper with exam paper included and mark schemes.

A worksheet designed for students to reflect on their own attendance and look at reasons it is important to come to school. This is a 6 week, student based action plan which is complimented with a reward at the end of the period if attendance has improved over the 6 week period. We always give this to students along with their own attendance data so they can spot patterns or realise the sheer number of missed sessions.

A range of activities to help aid understanding of Act 3 - a weeks worth of activities

A revision guide for poetry question. Includes: quotation quiz for the range of poem. revision activities a bank of exam questions

A case study which looks at the promotion of the Angry Birds phenomenon. It gives students some history and then looks at how synergy is used and gives points for research. Very good to explain promotion of apps and interactive media.

A reflective and detailed DIRT lesson tailored to AQA Language Paper 1 reading section

A comprehensive lesson covering the skills required in Question 4 of paper 1. This uses the extract from Captain Correlli's Mandolin and has a range of different levelled model answers.

a 47 slide powerpoint with a wide range of activities for revision of A Christmas Carol including quotation analysis, extract analysis, quotation retrieval and many other activities.

Four resources aimed at improving descriptive and narrative writing for AQA paper 1 writing section skills.